There are few bigger moral dilemmas in the world of Gaelic games than the possibility of having to manage against your own club.
At county level it would surely cause anguish but it often comes with the territory. Davy Fitzgerald, Kieran McGeeney, Pete McGrath, Mick O'Dwyer, Mattie Kenny – they, and many more, have all had to plot ways to take down their native counties in various codes and competitions.
Club is different. The very idea is stomach-churning for many, and in the case of the Ulster Club Championship, rather than being part of the terrain, it often happens after a serious of both fortunate and unfortunate events.
Take Ballybay joint-manager Jerome Johnston for example.
This Sunday, he has decided to temporarily stand down as the Pearse Brothers take on Kilcoo - featuring his sons and nephews - in a provincial quarter-final, the managerial duties instead left to his fellow manager, and new Clare coach, Mark Doran.
The presence of All-Ireland champions Kilcoo at this juncture is not a major surprise, but Ballybay had the fortune of claiming a first Monaghan title in a decade and earned an impressive preliminary round win over Armagh champions Crossmaglen to get here.
The misfortune arrived back in June before a championship ball was kicked as the Ulster CCC made the draw that confirmed that the eventual Down champions would face the winners of the Monaghan and Armagh champions.
"Before I even met with Ballybay, it was made clear I couldn't coach against Kilcoo," Johnston told BBC Sport.
"I've had messages from both sets of players, messages that I value so much I cannot even explain. But, how could I manage against my own children?"
It's not the first time it's happened in the senior competition, and different managers have taken different approaches.
Back in 2012, Errigal Ciaran manager Ronan McGuckin shot into the headlines with a self-imposed exile as the Tyrone champions, who face another Derry side in Glen this weekend, came up against the Oakleaf club he had played for, Ballinderry.
Former Antrim manager Enda McGinley, who commentated for RTÉ in Ballybay's win over Cross on Saturday, was captain of Errigal at the time and spoke of his disappointment at the decision.
"I'm disappointed at the course of action he has taken, but he has never hidden the fact that he's a Ballinderry man first and foremost and that has led him to his decision," McGinley said.
As the action unfolded at Healy Park, photographers spotted McGuckin up in the stands. Hood up as the rain lashed down, a million thoughts no doubt racing through his mind as he watched his club and his team, managed for the day by team trainer Tommy McDermott, battle it out.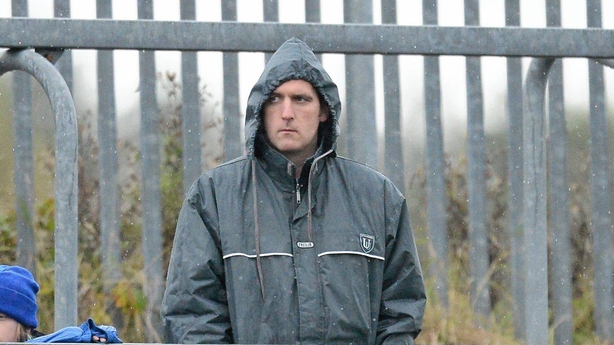 Errigal prevailed by a point, and the following Tuesday night McGuckin resumed his duties.
The flip side of the coin arrived in 2019 as, again, the draw pitted the Armagh champions against the Monaghan champions – this time in the quarter-final rather than the preliminary round.
Crossmaglen had just secured back-to-back titles in Armagh with the two finals against Ballymacnab following a similar trend.
In 2018, they came from five points down to win by six points. In 2019, Kieran Donnelly's side were five points down heading into the final 10 minutes and ultimately won by nine points.
That success set up an Ulster meeting with a Clontibret side managed by Rangers' legend John McEntee, who had won 14 county titles, eight provincial crowns and five All-Irelands in the black and amber alongside his brother Tony.
The older of the McEntee twins, by 30 minutes, had no intention of stepping away from the sideline, however.
"I look at this as a win-win situation. Obviously I wanted Cross to win the Armagh title and they did and it was a great achievement for us to do likewise in Clontibret. For me it's not a pressure situation," said McEntee, who had previously managed against Cross in the Armagh League as Culloville boss, before the game at the Athletic Grounds.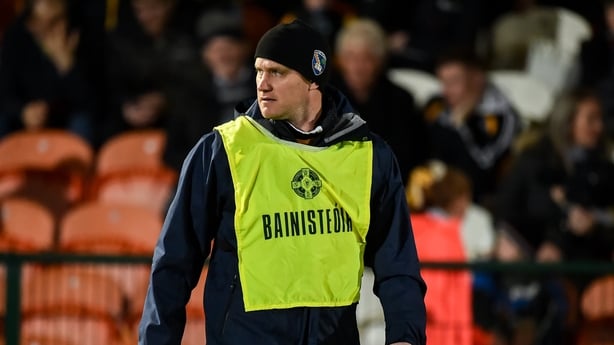 When push came to shove though, some pressure must have been involved. When the full-time whistle went to confirm a one-point win for his Clontibret side, he pulled off his Armagh monkey hat and shot straight for the tunnel.
When speaking to the press afterwards, something he had to be talked into, he said "I'm absolutely glad it's over."
There is no denying the difficulties the situation presented and for Johnston there were many strands that added to the anguish.
His three sons Jerome, Ryan and Shealan will all start for Kilcoo. Six nephews, the Branagan brothers and Ceilum Doherty, are also part of the panel with most set to be handed a jersey from two to 15.
He has coached from under-10 up to senior and knows them all inside out.
The decision cannot have been easy. It never is.