A last-gasp free from Matthew Walsh kept Fulham Irish's London Senior Football Championship dream alive as they played out a lacklustre 0-09 to 1-06 draw with St Kiernan's in Ruislip.
It was the second year in a row that the two sides had met in the final. Fulham Irish were out for revenge after St Kiernan's beat them in last year's decider.
After last year's lively final, this year's grand finale to championship football in the English capital started off slowly owing to the fact that both teams looked cagey in the early exchanges.
Defending champions St Kiernan's would settle their nerves quicker than their West London counterparts and would have two points on the board at the five-minute mark.
Niall O'Leary got Fulham Irish up and running in the 12th minute after St Kiernan's Caoimhin Carty was black-carded after his tackle on Ronan Sloan.
Matthew Walsh tied up the game a couple of minutes later before he put Fulham Irish into the lead for the first time before Andrew Walsh pulled off an impressive save to prevent Kiernan's from scoring the first goal of the afternoon.
Jack Goulding pointed from a mark to edge Fulham ahead at the break, but a strong showing from Kevin McCarthy, who split the posts three times in the first half with some excellent scores, kept Kiernan's in the game.
McCarthy was aided by Kenny O'Connor who joined in on the scoring. Kiernan's were also left to rue two goal chances, both hitting the post, as they trailed 0-5 to 0-4 at the break.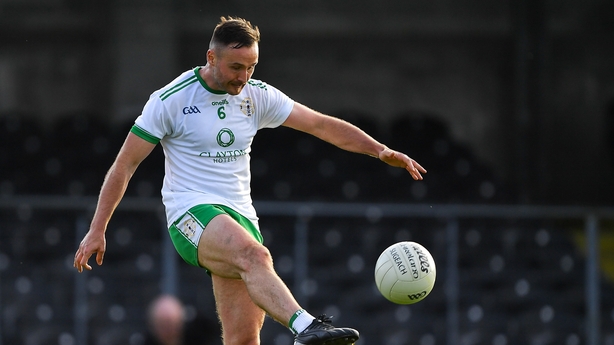 The second half proved to be an underwhelming affair in which neither side showed the killer instinct to take the spoils.
Fulham had extended their lead in the opening stages of the second half but St Kiernan's were back level soon after.
Niall O'Leary and Matthew Walsh would put Fulham Irish two ahead once more after the pair pointed from frees.
Fulham were working well in defence to stop the Kiernan's attack as they remained in control of the game.
Fulham's control of the game would be lost just before the 60 minutes were up when a Marcus Mangan free was played long into the danger zone before Joe Rock got a touch amidst the scramble of bodies to help it over the line.
However, Fulham Irish hearts were spared the heartbreak when Matthew Walsh levelled with a free in injury-time to force a replay.