The GAA will hold a national Respect the Referee Day across the weekend of 22nd and 23rd of October in an attempt to reinforce the message that the abuse of match officials will not be tolerated.
There have been a number of high-profile incidents recently where referees have suffered extreme forms of both verbal and physical abuse.
Speaking at the launch of the latest 'Give Respect, Get Respect' campaign at Croke Park, GAA president Larry McCarthy said: "Actions need to speak louder than words when it comes to respect for our referees.
"The actions of a small number of members of our association have undoubtedly cast a shadow over the entire association."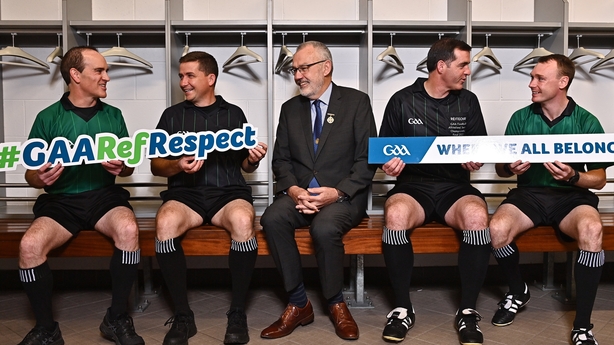 The launch of the campaign also comes off the back of research conducted by Dr. Noel Brick of Ulster University who conducted a study of the impacts of physical and verbal abuse on referees.
"This month we launched a review of several key areas," said McCarthy.
"That include penalties for infractions against match officials, how these are handled within the disciplinary process, with an aim to bringing motions to Congress and a full review of the 'Give Respect, Get Respect' initiative."
McCarthy referred to the appeals process saying: "We need to adopt the John Mullane mantra – 'where you do the crime, you do the time'.
"How we treat them [referees] says much about us, I would argue, and the only treatment we should tolerate is one of utmost respect.
"The GAA we want as an entity, as an organisation, is one where respect for all members is not just a slogan but is enshrined in our actions."
Back in 2004 Mullane was sent off in the Munster final, but did not appeal his suspension ahead of an All-Ireland semi-final, which Waterford would lose by three points to Kilkenny.
"It's not just our mantra; it really truly is where we all belong. We have the opportunity and the ability to ensure that our GAA community sets that tone of respect, and respect for all our members."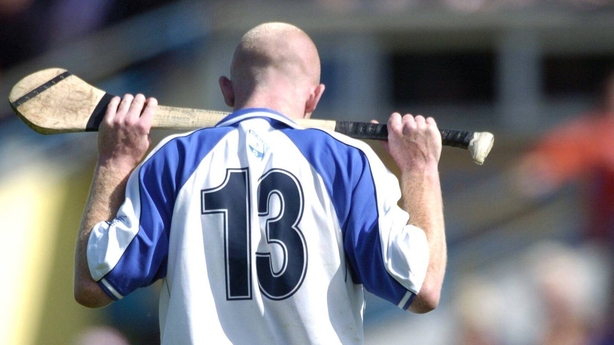 "Today is only one small step, said McCarthy.
"It's one small step in changing a culture – a culture where negative criticism and inflammatory language have all too often been accepted - reversing what one commentator has called a corrosive assault on civility.
"Culture changes come slowly, and anybody who suggests otherwise does not understand either the culture or change in an organisation such as this.
"But, it is a change we as an association are committed to, and we will continue to create an environment where all of our members are valued and respected, particularly our referees."
Listen to the draw for the 2023 GAA Championship on Saturday Sport on RTÉ Radio 1 with live blog on RTÉ.ie/sport and RTÉ News app
Watch the Kerry senior football championship semi-final, Feale Rangers v Mid Kerry, on Saturday from 7.15pm live on RTÉ2 and RTÉ Player