Louth forward Ciarán Byrne says he turned down the chance to play professional football in Australia again because he wants to help drive his club and his county to greater heights.
The St Mochta's forward had been contacted by the AFL club in recent weeks with a return to Australia - the 27-year-old spent five years with Carlton between 2013 and 2018 - having made a big impression on his return to the inter-county scenes as Louth secured back-to-back league promotions.
Speaking to RTÉ Sport, Byrne said his decision not to return to his former club Carlton Blues boiled down to one thing.
"It came down to what means more to me," he said.
"And when I boiled it down to that the decision was made quite quickly. It was a no-brainer to stay with the GAA and stay involved in what's happening in Louth and St Mochta's. If I didn't stay here, I would have a bigger regret.
"You just feel like you always belong in Ireland but when an opportunity like the one that did (to return) came up I knew it was a huge decision that was looming.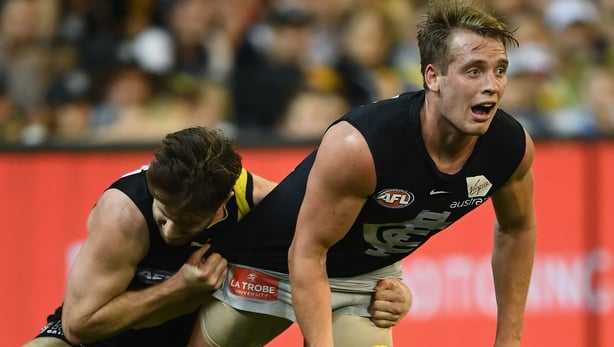 "I had already experienced the AFL side of things for the bones of years and I guess now there will always be a 'what if' to my career. Should I have or could I have gone back and played 200 odd AFL games?
"But this is how it has worked out for me. I am staying here and I want to drive on with my club and county, play Gaelic football for as long as I can and I want to create a name for myself.
"Down the line not taking the opportunity to go back to Australia is probably something I will regret but there would be more of a regret if I wasn't going to be in Ireland, with my club, or with my county."
Having become a central figure in Mickey Harte's Louth side on an upward trajectory, Byrne wants the Wee County to continue their impressive form and drive on.
"Division 2 is going to be a tough place next year but I wanted to be a part of it," he says.
"Louth v Dublin, Louth v Meath, Louth v Kildare – these are big games we have not had in a while.
"The fact that Mickey and Gavin (Devlin) are staying around for a few years is giving every young footballer in the county that target to push on and see if they can get involved.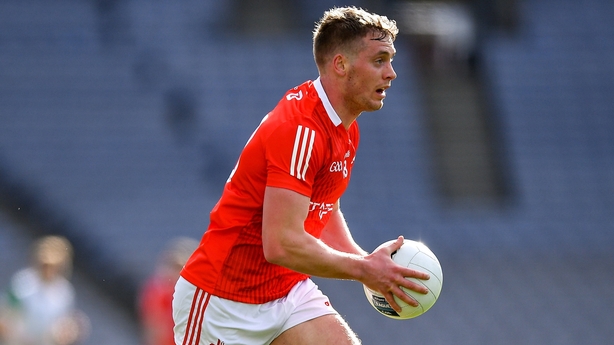 "If those young lads can put their heads down, they will get great encouragement from the management."
When he first went to Australia in 2013 as a rookie, Byrne says he was quite carefree, but In a ruptured ACL ligament in 2015 put him out of action for 13 months.
"I didn't get back to myself and mentally I was quite vulnerable," he said of that time.
"You tended to bottle things up. If I went out now it would be a lot different because people are a bit more open.
"But I am pretty excited now about what can happen at home. Life is based on your own decisions and that comes down to happiness and what is best for you."
The GAA is rooted in all of us and it is very hard to leave behind
Byrne is asked if watching fellow countrymen like Zach Tuohy and Mark O'Connor become the second and third Irishmen to win a Grand Final just weeks ago could have persuaded him to go back to his old club.
"Look, the experience of playing in the AFL is different for every Irish lad who goes over. A lot of boys go over and do not play any games.
"But at the end of the day, the GAA is rooted in all of us and it is very hard to leave behind."