This year was the first in 15 that Philly McMahon watched the Dublin footballers from the stands.
The eight-time All-Ireland winner grudgingly admits that a bit of variety in Sam's winter home is no harm after the six-in-a-row era he played a key role in but he would have preferred a different winner than the Dubs' traditional rivals, who edged them by a point in the semi-finals.
"Obviously, I wanted Dublin to kick on," says the 35-year-old, who retired last December.
"Kerry are such a dominant county in the country. To see them get another one notched onto their belt is hurtful because we had bridged the gap so much over the years. But from the get-go, they were the best team in the country for me and were deserving winners of the All-Ireland.
"Dublin weren't far away, one point from going to extra-time and maybe with the momentum and the crowd that would have been a different story, but that's not what happened. What happened was they lost and they have little things to get after and improve on.
"I'm glad that Dessie [Farrell] is staying on, I think it's going to give that continuity going forward into next year. But I do think they need to change things up a little bit. They need to bring something different to the game next year.
"Instead of playing slow transition football, they need to be not starting the full-forward line that they have and getting the ball up as quick as they can."
The former corner-back would also like to see some familiar faces back on board. Paul Mannion (29) and Jack McCaffrey (28) are both still under 30 but both stepped away in 2020.
"I think it would be a big statement to get them two lads back," said McMahon, whose Ballymun Kickhams team exited the Dublin SFC at the group stage.
"It would be two extra players for other counties to be worried about. Even if they didn't play heavily in the start of the campaign, it's still a stronger bench to have.
"I watched Paul Mannion [play for Kilmacud Crokes] against Templeogue Synge St in championship, they were on our game before Cuala, and he was kicking the lights out. Popping them over from 45 yards out, burning players on the end line.
"If he's willing to get in and add the energy to the group and the same with Jack…
"I haven't seen Jack playing club football so I don't know where he's at but Paul Mannion would definitely bring energy to the group if he's willing to put the work in that everybody else would, which I'm sure he would."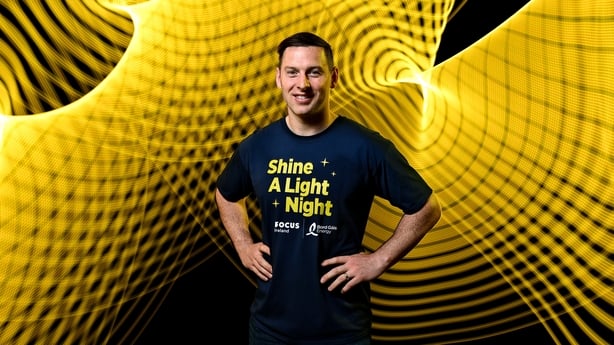 McMahon won two All-Stars but is no fan of the awards scheme, saying it needs to be "completely revamped" when the likes of Dublin forward Con O'Callaghan can be nominated despite playing only three Leinster championship games all season - though he admittedly scored 2-13 in those.
"Con would be the first one to sit in front of you right now and say he doesn't deserve to [be nominated] with the amount of game time he's had. He's that honest and that's the type of person that he is. You could argue David Clifford as well, the amount of time he missed.
"It's the same every year. I remember the year that we played Donegal and there were full-backs getting All-Stars in the year [2011] that they created the mass defence. I remember thinking that you could have given Michael Murphy an All-Star that year at full-back, he was that far back defending.
"Then there are other years where you get players that are [nominated in] positions that they haven't played in. It doesn't make sense. As we know, the players of the year are voted by the players so it's a popularity contest.
"There is a lot of stuff there that I just don't agree with and when I was playing I got a dislike towards it. I don't know if the All-Stars do this every year just to stir up something for the media. It comes across that way, some of the stuff is so obvious. I do think there's a reshuffle needed there, it'll start to lose its value if it keeps happening."
He is, however, on board with Lee Gannon's nod for Young Footballer of the Year. The 22-year-old Dublin full-back is up against Derry's Ethan Doherty and Galway's Jack Glynn for the gong.
"The crucial thing that sticks out for me with Lee is the scores he kicked," says McMahon.
"For a player doing that in his first year at such a young age, that shows the potential this fella has. I'd love to see him out in the half-back line.
"If you look at the players he's marked in his first season, it's not an easy job in your first season to start. You have to learn, especially him playing as a wing back prior to getting into the senior team. People don't realise that. You have to be much more calm.
"When a player gets the ball you can't be as tight sometimes because he'll turn you, whereas when you're a wing back he'll turn you and you'll be able to get back because you've got the space on the pitch.
"He's done extremely well in his first year. There are very few full backs that you'll see throughout the years in the Dublin team that have come in, started games, kicked scores and got young player of the year. When's the last full back you've seen doing that in the Dublin team? So he's got huge potential."