Colin O'Riordan has decided to end his AFL career at the end of this season due to ongoing injury issues.
The brilliant Tipperary footballer, who won a Munster SFC medal with his native county last year, has been restricted to five appearances for the Sydney Swans in this campaign, largely due to a hip injury.
He made 34 career AFL appearances for the Swans since joining the set-up in 2015 and making his debut three years later.
During his seven years at the Sydney outfit, O'Riordan has had to overcome a number of serious injuries, including an eye wound this year.
He signed a contract extension in 2021, but it is a sustained hip problem that has formed the basis for the defender to decide to finish his time as a professional player down under.
O'Riordan was picked up by the Swans on a rookie contract and, seven years on, he remains highly valued at the club.
Just last season he won the Clubman of the Year award at Swans with their General Manager, Charlie Gardiner, saying: "O'Riordan is a valued presence both on and off the field at the club. Despite battling injury this year his character never wavered as an exceptional person and valued teammate, and this was evident when he was awarded the 2021 Barry Round Best Clubman."
The 2015 draftee broke through for his AFL debut in Round 17, 2018 and has made a huge impression on the club - both on and off the field.
He featured in 12 senior games in 2019 and quickly earned a reputation as a defender who could shut down tall and small forwards - and run with and carry the ball.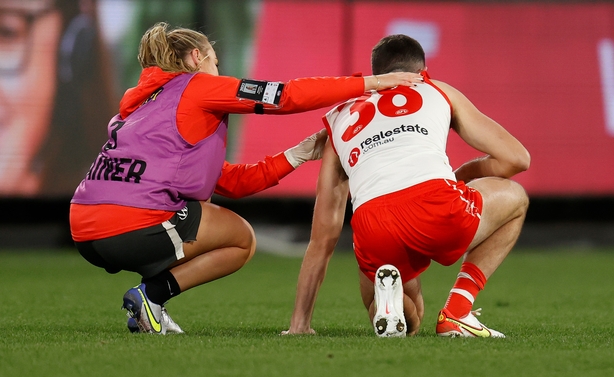 Next Friday, 2 September, Sydney take on Melbourne in the second qualifying final of the 2022 AFL Final Series, but O'Riordan will not be able to play any role in that game in what has been an immensely frustrating season for him.
He was sidelined early in the year for several weeks after an eye injury sustained in a VFL match.
From there, however, the talented 26-year-old came back from that injury and made his way back into the senior side.
He made five appearances for the Swans in the 2022 campaign before injury flared up again, this time a hip problem that he has been struggling with.
In the past number of weeks, O'Riordan undertook a rehabilitation programme as it became clearer that he would not be able to return to play this year.
With his present deal lasting until the end of 2022, and despite being highly appreciated by his club, O'Riordan has decided to call time on his AFL career.
It's not anticipated that the Killea native will immediately return to his natural habitat of Tipperary football.
Instead, it is understood that the versatile sportsman will remain in Sydney with his partner, Louise, for the foreseeable future.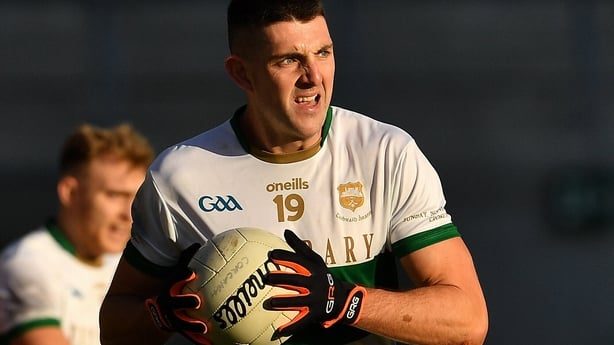 O'Riordan, renowned for his leadership, has been at the coalface of top-level sport across AFL, Gaelic football and hurling since he was 15 when he played a leading role in Tipperary beating Dublin to win an All-Ireland minor title.
In 2015, he won the Eirgrid Under-21 Footballer of the Year award after his side lost by a point to Tyrone in the All-Ireland final.
He also featured on a number of underage Tipp hurling squads before taking the next phase of a remarkable journey down under.
In 2020, whilst home during the lockdown phase of Ireland's fight against Covid-19, he received permission from Swans to help his county win an historic Munster senior football title, beating Cork in the Munster final and featuring against Mayo in the All-Ireland semi-final.
He was duly nominated for an All Star (having also been nominated in 2014) for his efforts before returning to Australia and spending two weeks in quarantine as he re-entered the country in the strictest lockdown regulations.