At the end of many football seasons there is far too much talk about all the areas of football that need change. Thankfully the 2022 season has been filled with excitement and many talking points.
Real contenders
During Dublin's domination in recent years, we were starved of real contenders for Sam Maguire. Things became too predictable. Now in each province we have real contenders for All-Ireland success. Armagh, Derry and Galway's progress this year was a breath of fresh air. The growth in contenders is likely to drive football standards to even higher levels. For the neutral supporters exciting times are ahead.
Tailteann Cup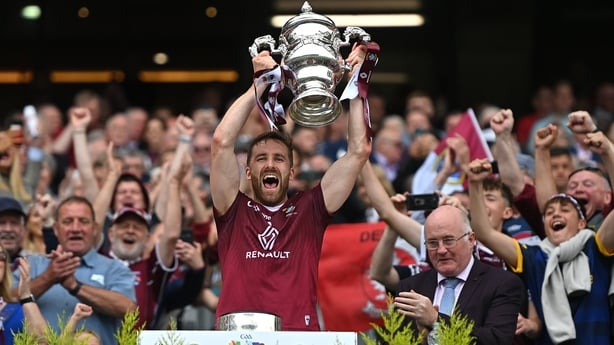 All the concerns about a repeat of the shortcomings of the Tommy Murphy Cup seem to have been batted away. Strong squads, competitive games, reasonable crowds, good media coverage means the Tailteann Cup has had a positive start.
It is hard to quantify the positive effects of the videos that were shared of the celebrations in Mullingar after Westmeath's success. I am sure players from other counties in Allianz League Division 3 and 4 took note.
More teams training together for longer and playing more games can only be positive.
Bring back the maor foirne
All successful teams have outstanding on field communication amongst the players. The link between the players and coaches is also vital. During Covid times the movement of a maor fóirne onto the field was stopped. With the game divided into quarters with water breaks coaches and managers had a window to refocus players/teams as needed.
There needs to be a facility for a maor fóirne or runner to enter the field and communicate with players. Rugby teams are allowed have water carriers, who are usually coaches, enter the field and pass instructions to players. In AFL runners are permitted. In basketball time outs are used. In soccer due to the small size of the pitch and the number of breaks in the game communication to players on the field is manageable.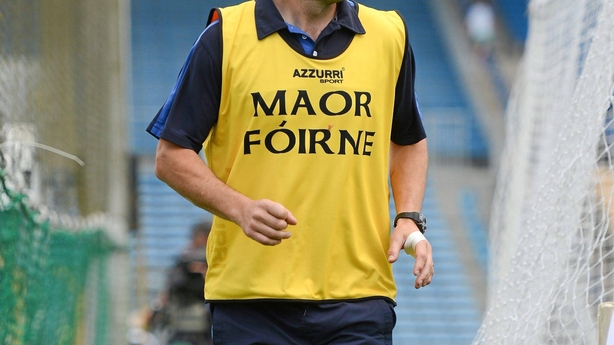 GAA pitches are huge, players being able to hear a coach or manager at a club game is one thing, being heard with 50,000 plus people cheering in Croke Park is just not happening.
In 2008 Wexford played Dublin in the Leinster final, over 80,000 people attended the game. (hard to believe the numbers have dropped so much, only 38,000 people at the final this year). At pitch level that number of fans generate incredible noise, it shocked me that day. I struggled to communicate with my selectors on the side line never mind shouting messages to players on the pitch. Without a runner to go onto the pitch management and players are totally cut off from each other.
Clear rules and roles for a maor fóirne and it can only be beneficial.
Role of the referee is getting harder
Gamesmanship has always been present in sport.
The further you go in the All-Ireland series the better teams are at slowing games down and using 'tactical fouls' to cut out danger. Dublin players made light work of making sure that very little football was played by Kerry in the ten minutes that John Small was off the field when he was black carded.
Referee's fitness to keep up with play and their communication with linesmen and umpires are more important now than ever before.
Consistent interpretation and implementation of rules will go a long way to nullifying the negative impact of 'Tactical Fouling' and delaying tactics.
Split season
Too early to make a call on how effective the split season is for inter-county and club players.
One point that should be noted is that intercounty football coaches, S&C coaches and medical teams deserve huge credit for keeping players fit and well. There had been fears that the condensed schedule of games through the Allianz League and championship would lead to huge injury lists and in turn rob us spectators of the opportunity of watching our elite players.
Kick-passing in vogue
The All-Ireland series saw more teams using kick passing to great effect throughout the field.
Traditionally Kerry and Galway teams have demonstrated good kicking skills. Dublin under Pat Gilroy and Jim Gavin became excellent at playing each attack as they saw it. Kick pass is on, kick it, kick pass isn't on slow the game down and use team-mates for support. Each player had really good skill sets.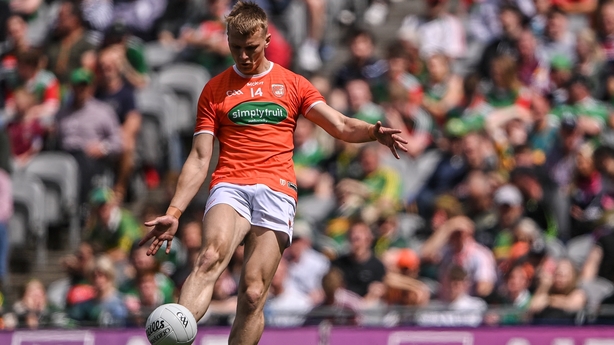 Kick passing by Rian O'Neill and his Armagh team-mates was brilliant to watch this year. Kieran McGeeney played guys that were good at winning their own ball close to goal. Balls were kicked in, they stuck, and Armagh got their reward with scores and frees time and time again.
Regardless of the number on their backs players in teams in the latter stages of the Championship were comfortable kicking the ball. The quickest way to attack has always been to kick. It stretches defences, bypassing players as they run to get back into defensive positions.
Club coaches and players generally follow the behaviours of our elite intercounty teams. Hopefully we will see more kick passing in club games over the coming months.
Still a place for individual brilliance
While football has become very system and structure based, we were treated to moments of individual brilliance this summer.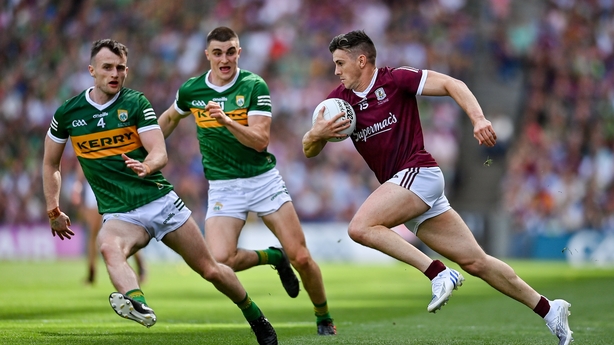 The off the cuff, instinctive skills and movement from Shane Walsh and David Clifford in the All-Ireland final will never be forgotten. Rian O'Neill and Damien Comer, true team players, showed brilliance whenever they were needed by their teams in attack or defence. Con O'Callaghan and Shane McGuigan led their teams' attacks with a directness that was frightening for opposing defenders.
Gaelic football is in a healthy place, constantly evolving. Plenty to look forward to in 2023.