Colm O'Rourke is set to become the new manager of the Meath footballers, pending ratification from the Royal county committee.
The Sunday Game panelist will replace Andy McEntee, who stepped down last month and has since been appointed Antrim manager.
This will be the fourth time that O'Rourke, a former Ireland international rules series manager, has been in for the job, and the first time he will be successful.
The Royal legend has nominated 2007 All-Star Stephen Bray and Barry Callaghan, who replaced Bernard Flynn and Meath under-21 manager last year, as his selectors.
Last month, O'Rourke told RTÉ that it was a job that he had little interest in, particularly given the abuse his soon to be predecessor was subjected to.
"My beautiful wife Patricia has a very negative view toward managing the county team and with good reason when you see the upshot of Andy McEntee going and the social media abuse than has taken place," O'Rourke said.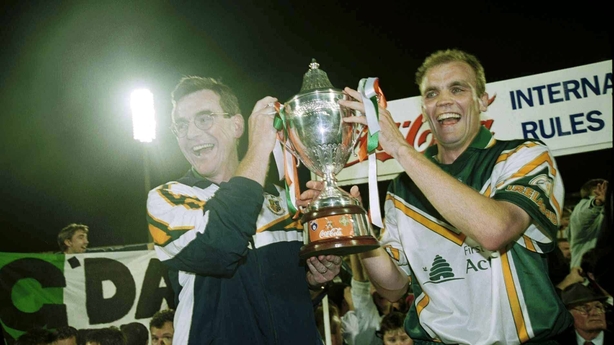 "People who put in enormous time at their own expense - it's not like Pep Guardiola getting £15m a year - and then being subjected to that sort of thing by unnamed people."
His brief when, as expected, he is appointed will be to end a barren period for the Royals who have been immensely overshadowed by Dublin for the last decade.
There last provincial title came in 2010 while they haven't lifted Sam since 1999 and have been in only one final since, a heavy beating at the hands of Galway in 2001.
O'Rourke had the honour of managing his country in 1998 and 1999 in their tests against Australia.
The '98 series was the first since the postponement of the games in 1990 with Ireland winning the series 128-118 after two games at Croke Park.
They would triumph in 1999 too, on a scoreline of 122-114, with a massive combined crowd of 109,513 showing up for the games in Melbourne and Adelaide.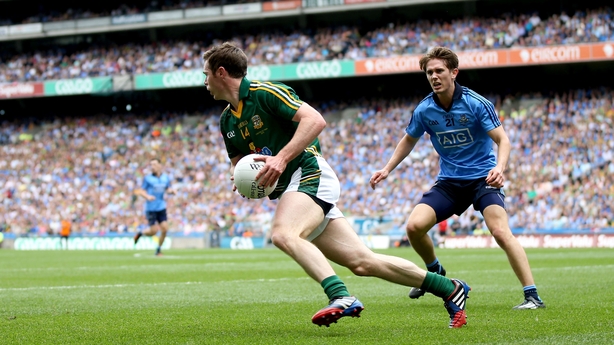 After that, and alongside his extensive work with The Sunday Game, O'Rourke has enjoyed great success with Simonstown Gaels, guiding them to finals in 2003 and 2004 before finally helping them to their first-ever Meath Senior Championship in 2016 and overseeing their defence the following year.
He has also enjoyed Hogan Cup success with St Patrick's, Navan, where he is currently principal, in 2000, 2001 and 2004.
McEntee's six-year reign came to an end after their qualifier defeat to Clare, but just over a month later he was heading to Ulster with Antrim with Enda McGinley's departure.
We need your consent to load this YouTube contentWe use YouTube to manage extra content that can set cookies on your device and collect data about your activity. Please review their details and accept them to load the content.Manage Preferences