Today's match between Dublin and Kerry has been a long time coming. It was clear from the start of the year that the Munster and Leinster champions were on collision course for a semi-final clash.
While Dublin were relegated to Division 2, Kerry were excellent throughout the league. A seven-point demolition of the Dubs along the way raised the Kingdom's standing.
Both teams have had a facile run through their provinces and never looked in danger in their quarter final games against Cork and Mayo. Even though we are at semi-final stage the questions remain unanswered. How much have Dublin improved and have Kerry been able to maintain their form?
The Dubs have tightened up their defence, with an average of 0-12 scored against them in championship. They conceded only two goals in four matches. Kerry have maintained a tight defence. Paddy Tally and Tadhg Morley's influence is still evident. They've conceded no goals and there's an 0-11 point average scored against them.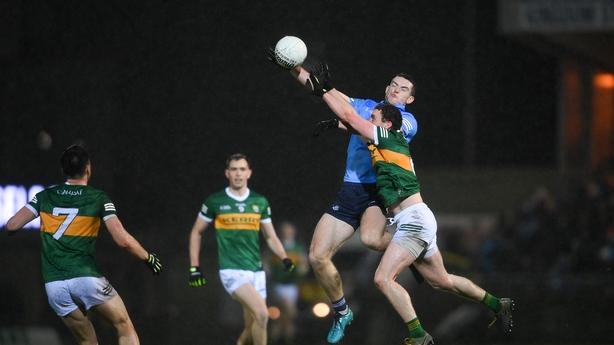 Both teams have been strong in the midfield area. For Dublin, Brian Fenton is back in form, Tom Lahiff has settled in as his partner. Kerry's Diarmuid O'Connor continues to develop, he has massive potential. Adrian Spillane, Jack Barry and the fit again David Moran are all battling to partner him.
The scoring threat from both teams is what makes this game a must watch for all sports fans. Kerry have scored 2-69, while Dublin have scored a massive 7-89.
Kerry's forwards Paul Geaney, Sean O'Shea, Stephen O'Brien, David and Paudie Clifford have terrorised opponents in Munster. Dublin's scoring threat is a little different in that they need players contributing from all over the field.
Box Office
We thought the clash between Con O'Callaghan and David Clifford would be one of the key battles. O'Callaghan is not named to start. Could that could be the difference between winning and losing?
Dublin's improvement in form has coincided with Con's return to fitness. This is no coincidence. He has consistently shown up in big games since he made in debut in 2016. His ball winning, direct running and scoring prowess changes the attacking fluency of the Dublin team. His rawness brings a cutting edge that none of their other forwards possess.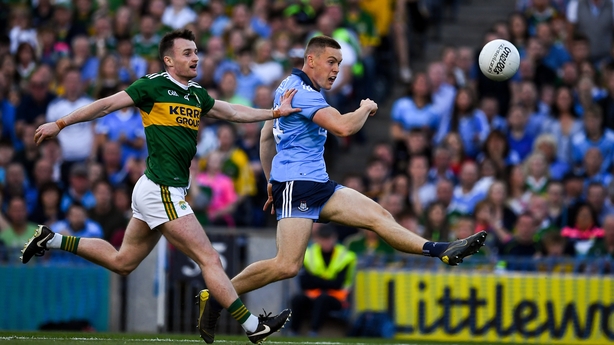 Dublin are really comfortable in possession. Patient, thoughtful, systematic. The x-factor comes from O'Callaghan. He brings a unique ability to penetrate the most structured of defences. Dublin struggled for goals in the league, yet they have scored seven in the three games he played in Leinster. To win today Dublin need him on the pitch at some point.
There have been lofty expectations on David Clifford's shoulders since his exploits as minor. Regardless of competition, time of year or opponent he has performed. He wins his own ball, scores frees, kicks points from play with his right foot or magic wand of a left foot. More importantly he is ruthless and will go for goals. His technique in scoring his goal against Mayo was outstanding.
These guys are special talents. Every day they play they are marked by the opposition's best man markers. They must deal with double marking, sweepers and covering players. Time and time again they perform.
Coaches of juvenile teams throughout the country should be coaching full-forward line players to play as these two do. While tight defensive structures and keeping possession of the ball may well be pragmatic and a priority for coaches, winning clean ball, turning, taking on the full back line with direct running and scoring goals make Gaelic football more exciting for players and spectators.
Other factors
Where are these two teams really? Kerry have strolled through their games. This will be their sternest test since they played Tyrone on 27 March. Dublin on the other hand have had an opportunity to regain their mojo. Confidence is improved but they have not been truly challenged since the league.
A good start will go a long way to help Kerry believe they can at last get the better of Dublin after such a long wait or will help reinforce Dublin players' belief that their poor form in the league was an outlier and that they are back as true contenders.
The midfield battle will be intriguing. Brian Fenton has returned to form after a disappointing Allianz League. His ball winning and scoring threat will be a concern for Jack O'Connor. Will Kerry start as selected with the creative and ball winning skills of David Moran or will O'Connor make a late change and bring in Jack Barry, who is a more abrasive player that has had some effective performances on Fenton in the past.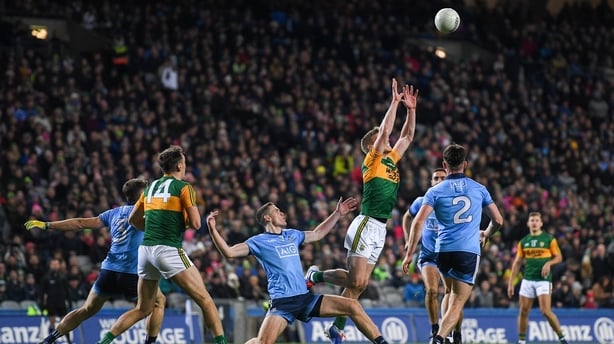 Big crowd, pressurized, high-tempo match will be demanding of energy. Substitutes will play a vital role. Dublin's starting team is very strong. Dessie Farrell's game changers from the bench are lacking, compared to the squads that Jim Gavin managed. Kerry on the other hand have the luxury of being able to bring in the quality and experience of Killian Spillane, Paul Murphy, Gavin Crowley, Adrian Spillane and Jack Barry.
If history repeats itself, we are likely to have an exciting, high-scoring game. While six goals, as happened in 2013, is unlikely, contests between Dublin and Kerry tend to be high scoring. Regardless of your county allegiance or the draw of the good weather this is a game not to be missed.
Listen to the RTÉ GAA Podcast at Apple Podcasts, Soundcloud, Spotify, or wherever you get your podcasts.
Follow Dublin v Kerry (3.30pm on Sunday), via our live blogs on rte.ie/sport or on the RTÉ News app. Watch live coverage on RTÉ2 and RTÉ Player with live radio commentary on RTÉ Radio 1