Cavan manager Mickey Graham didn't have a tough job convincing his squad to set their full focus on the Tailteann Cup after the county's Ulster semi-final defeat to Donegal. He didn't need to.
The Breffni camp is perhaps one of the tightest in Ulster, and indeed Ireland, Since Graham replaced Mattie McGleenan in late 2018, turnover has been minimal. There have been very few stories of players stepping away. When key players Dara McVeety and Conor Moynagh went travelling ahead of the 2020 season, Cavan responded by winning the Ulster title.
Moynagh is back on board now and is determined not to miss out on championship success this time as Cavan face Westmeath at Croke Park on Saturday in the first-ever Tailteann Cup final.
Full commitment has been key, and Graham said the players knew that was always going to be the case.
"No, I didn't think so and that's being quite honest because of the players that are involved in this current set-up," was his response when asked was the Tailteann Cup a tough sell.
"They're dedicated, they want to progress, they want to move Cavan forward and I knew with the mindset of these players that they were going to give it a good go.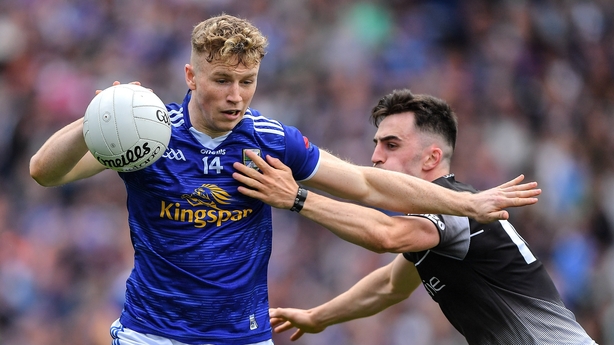 "I don't think it was going to be a big sell whatsoever, the way the players know me at this stage. If they weren't going to give it a go or some of them had opted them out, and I was going to be involved next year again, they'd know the door probably wouldn't be knocked.
"It was a way of saying, 'we're all in this together, nobody is jumping ship here. Let's stick together and see where we can get to.'
"To put in so much effort in pre-season and over the last three years to just go and throw the towel in just because you lost to Donegal would have been an awful shame.
"To be able to progress, to keep playing football, I think the lads now have seen the benefit of that. It wasn't a big sell because the players knew that it wasn't just about this weekend, or it's not about the Tailteann Cup, it's about the future of Cavan for years to come and laying the right foundation."
Cavan may have started the season in Division 4 but they entered the new tournament as favourites and quickly firmed up those odds by easily dismissing Ulster opponents Down and Fermanagh who both operated in a division above them. A youthful Sligo did cause problems in an entertaining semi-final at Croke Park, but the Breffni came through on a 0-20 to 1-14 scoreline.
A guaranteed Sam Maguire entry for the winner can't be cashed in until 2023, but Graham wasn't too annoyed that there was no route back this year and instead said that they had only themselves to blame after their Division 3 relegation play-off loss to Wicklow last year.
"Last year was a disappointment, it was one of those years with the reduced league format with only three, basically four games, and we had a lot of injuries to key players. It was one of those things where it didn't happen for us.
"You have to take it on the chin and move on, there's no point dwelling over it. We found ourselves in Division 4, it was about trying to get out of there, rebuilding and getting a bit of consistency going.
"We achieved that and it was about building on top of that," he added.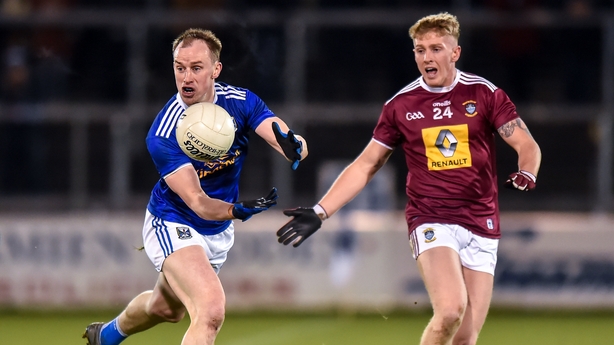 "Obviously when you look at the All-Ireland quarter-finals, you'd like to think on any given day with a full-strength squad you could be competitive. But look, we've embraced the Tailteann Cup and to be still be playing football coming into July – going into the last game knowing that this is it, no matter what, it's over.
"When you train next Thursday it's the final session of the year and some lads will not be back together collectively as a group, we'll never be in the same changing room together as a group. Knowing that this is the end of the season and there's something to play for [is massive]."
It's the side's third trip to Croke Park this year after that semi-final win over Sligo and a Division 4 final victory over Tipperary back in April.
"There's been great buy-in from the supporters and I think more so from the younger generation, the younger kids," Graham continued.
"They have the opportunity to go support Cavan at Croke Park on three occasions in one year, that's probably unheard of. There was a party atmosphere almost against Sligo with all the kids.
"I was around the schools the week of that game and the kids were all talking about just going to Croke Park more so than talking about the game.
"It has really engaged the younger people of Cavan, if you engage the younger people the parents will follow. A lot of people are looking forward to it, there was a big crowd for the semi-final and I'd expect a big crowd there for the final.
"The one thing about Cavan is if you can string a few wins together and they see that the lads are giving it their best shot, they'll get in behind them. There's a real feel-good factor around Cavan at the minute."
After that drop to Division 4 in 2021, that feel-good factor had skipped out the back door. In a short period of time, Graham and his players have got it back. On Saturday they hope to finish the job, and write themselves into the history books in the process.
Listen to the RTÉ GAA Podcast at Apple Podcasts, Soundcloud, Spotify, or wherever you get your podcasts.