This weekend Croke Park hosts the All-Ireland quarter finals. All four matches promise to be exciting. My column's focus will be on today's matches, Derry v Clare and Dublin v Cork.
Derry and Dublin are hot favourites to win but as we have seen many times before the bookies aren't always right.
All four teams come into the weekend on a high. Positive momentum all-round.
Derry had an outstanding start to their league. Results in latter stages of the league would suggest that they were busy preparing for championship rather than focusing on league games. Their Ulster campaign could not have gone any better.
Clare's season has gone from strength to strength. Colm Collins did a brilliant job in overseeing the retention of their Allianz Division 2 status. Reaching the quarter-finals following victories over Meath and Roscommon was a massive achievement. Their progress is more significant considering the heartbreak of their penalty shootout loss against Limerick back in April.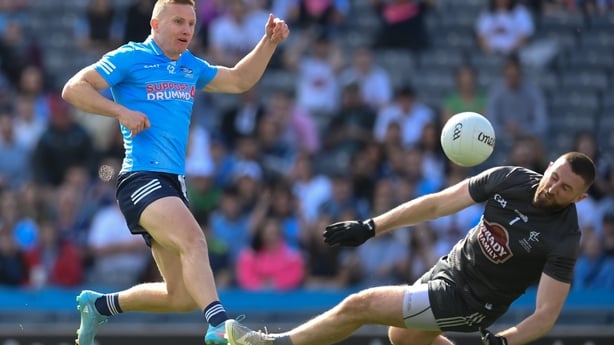 Dublin have their mojo back. Organised, efficient in attack and defence and playing with confidence, they are a force to be reckoned with. The league is firmly in their rear-view mirror. Sceptics may say that they haven't had a real challenge in the championship thus far, but it is hard to find fault with performances up to now.
Cork have managed to navigate numerous obstacles this season. Poor league form, loss of manager, injuries to key players and a big loss to Kerry (eventually) in Munster would have a detrimental effect on any squad. Yet here they are after defying the odds, back in Croke Park for a quarter-final.
The further you go in a competition the harder it gets for the underdogs to cause an upset. The time of teams being underprepared physically, surprise element or distraction caused by heavy training for later in championship has gone. Planning, tapering off and periodisation will have been worked out to the minute details.
Hoping to perform and win on the day is simply not enough. What should Cork and Clare have been doing to make sure they give themselves the best possible chance of success in today's games?
Follow the process
The end goal for all teams is to go out and win the game. Telling players to go out and do their best is simply too rudimentary. Management teams and players have a role in providing a plan or series of plans to maximise your team's strength and minimise the strengths of the opposition.
Cork have plenty to prepare for. Such as keeping things tight at the back and making sure Dublin don't create early goal chances. They will have to reduce the effect of Ciarán Kilkenny and Brian Fenton when they get on the ball. They will be looking at how to reduce the number of occasions that Con O'Callaghan gets the ball one-on-one with his man.
At the same time the Rebels will be trying to be as efficient in their excellent running game. Their runners from their backs and midfield have set up scores and frees throughout the season.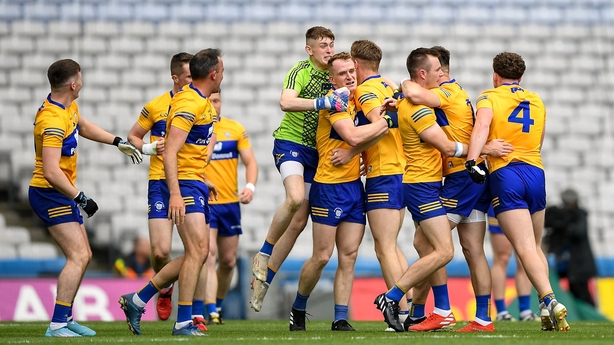 Clare will be looking to be patient in attack. Efficient use of the ball will be key, as well as avoiding turnovers that would allow lightning quick transition from Derry. They will be looking to make sure they are always set up at the back ready for Derry when they break.
Content in training over the last few weeks will have been key. Large portions of training were likely to have been made up of modified games designed to mimic what the opposition may do.
When managing Wexford in 2008, in preparation for playing Armagh in a quarter-final we brought extra players in from local club teams to help mimic the ball-winning skills of Ronan Clarke and Stevie McDonnell.
We kept our core principles of play but adapted how we defended to best suit the kicking game that Armagh preferred. We practised repeatedly in training.
Clear plan, relevant practice, player buy-in and a collective belief that the gameplan will work gives players confidence. This confidence then multiples if the gameplan works in the match itself. Then it is a matter of following the process rather than chasing the result.
As a player in Croke Park it can be hard to focus simply on the next ball or next play. The huge score boards at either end can be a massive distraction.
Self-belief
Whenever I asked players about Mick O'Dwyer's player management and motivation before games one point repeated itself regardless of its source being from Kildare, Kerry, Wicklow or Laois.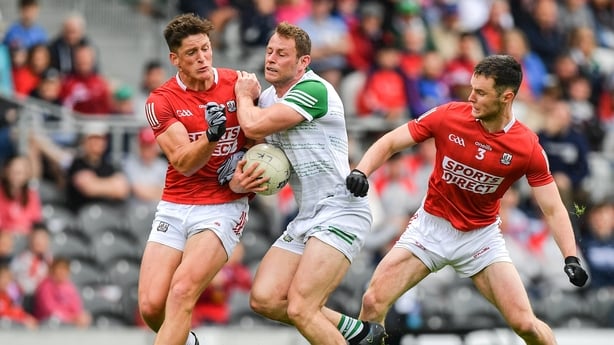 Micko kept reminding the team of their strengths, their pillars, where they could do damage and how good they were. It may seem very simple, but players have to believe in themselves and the gameplan regardless of the opposition, venue or stage of competition. Cork and Clare have challenges to face, but they have to play to their strengths and believe in themselves.
In camp, belief and even a little bit of siege mentality goes a long way to keeping a group focused.
Cut the outside noise
Progression in championship means more questions from family and friends. More demand for tickets. More distraction at work and from the public. More demands from media and greater scrutiny on various platforms of social media.
There can be so much noise around that it can drown out the focus that is needed by players to prepare for the game. If the Clare and Cork players read and believe all the previews of today's game, there is no point in them travelling.
When I worked with Wexford, players spoke about the amount of time that they spent talking to people about upcoming games. Everyone is excited about the game, they all want a chat with the county player.
All the chat can be draining. We searched for a tactic that could be used by players when quizzed with usual questions. 'How are you going?' 'Will ye win?' 'What tactics will you be using?' 'Will you be starting?'
Joe Hoey, who worked with many of our players on mental preparation, suggested that players simply say, 'We will see'. Conversation over, non-committal, player is in control and away they go about their business.
Clare and Cork will hope their game plans are built for purpose. That their players stick by the process and take any scoring chances that come their way. If that all works, they will be hoping for a little bit of luck.
The first ten minutes of each game today will tell a lot, confidence will grow or be shattered.
Follow the All-Ireland Football Championship quarter-finals on Saturday, Derry v Clare (3.45pm) and Dublin v Cork (6pm), via our live blog on rte.ie/sport or on the RTÉ News app. Listen to live radio commentary on RTÉ Radio 1.
Follow the All-Ireland Football Championship quarter-finals on Sunday, Galway v Armagh (1.45pm) and Kerry v Mayo (4pm), via our live blog on rte.ie/sport or on the RTÉ News app. Watch live coverage on RTÉ2 and RTÉ Player commencing at 1.15pm with live radio commentary on RTÉ Radio 1.