The race for Sam Maguire will ratchet up a few levels this weekend with the All-Ireland quarter-finals at Croke Park.
Bumper crowds are expected at the Jones' Road venue.
Tyrone, the reigning All-Ireland champions, will not be involved. Their interest in the 2022 championship was ended by Armagh in round two of the qualifiers; an emphatic win for the Orchard County against opposition, who ultimately exited the championship rather tamely. An earlier loss to Derry in Ulster also laid bare Tyrone's underwhelming defence. Worrying signs were there, however, following a mixed league campaign, the precursor to a far from eye-catching win over Fermanagh in their provincial opener.
Tyrone goalkeeper Niall Morgan was fearful that supporters would vent their frustrations following the loss to Armagh. However, it was a case of still having some credit in the bank after going all the way in 2021.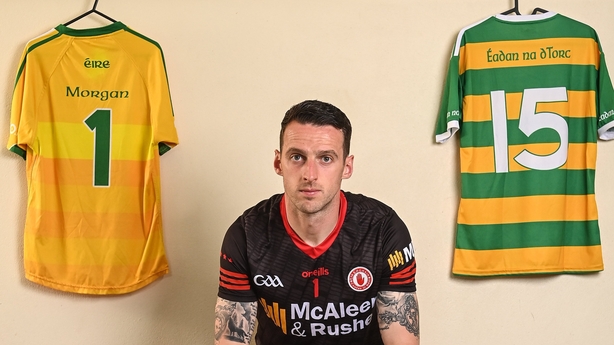 Speaking at the launch of AIB's new content series 'The Drive', the 30-year-old said: "I have to say that I was very concerned after getting beat, thinking that we're going to face serious flak from this. I got so many messages, and even heard from people on the street and in restaurants, thanking you for what we did last year.
"People were saying that we will come back from it. I think the biggest thing for Tyrone people is knowing that in '03 they didn't defend it well, '05 didn't defend it well, '08 didn't defend it well. It's not like we're the first Tyrone team to ever win and not defend the title in a good way.
"People were appreciative of the effort we did put in."
So why were Tyrone not quite at it this year?
Morgan felt the squad were always playing "catch-up" following on the from the high of last September, with club commitments and a team holiday following on. The condensed 2022 season was only a small factor, with the Edendork clubman saying: "I suppose we could say that in a way but the fact that everybody had the same, we can't really point our finger to that."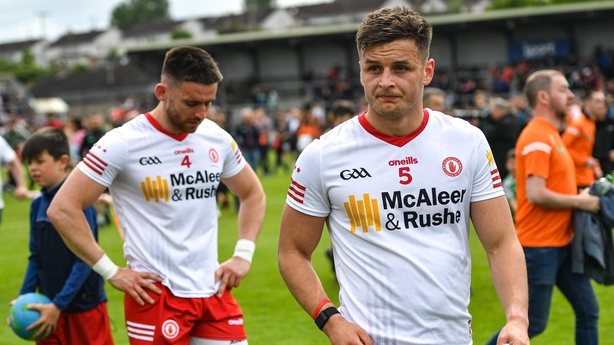 The crucial period in launching a successful Sam Maguire defence came much earlier, with Morgan adding: "For me, looking back, where we lost our time was mid-December to mid-January. We finished with the clubs on 14 December last year, around that was our last club game. Boys went from putting in a tough year winning an All-Ireland to going straight back in with their clubs for nine or 10 weeks or more, and then straight back into county training.
"There was no time to switch off, and re-engage. I think we got three training sessions before we went on holidays. That basically scuppered all those trainings - we might as well not have done them, probably. We tried to do a small bit when we were away but that was our opportunity to have downtime, that we hadn't got in between. Then it was catch-up, and we never caught up.
"We went into the league, and we got caught cold, and it just continued that way throughout the year.
"I don't think we ever looked like recapturing where we were at last year. We kept thinking that one good performance was going to set us up; we beat Mayo, beat Kerry near the end of the league, and thought that was it. Then, Derry beat us and we thought we'd just had a bad day, one more good day and we'll going again. Then, we got well-beaten by a good Armagh side.
"There was a feeling that everybody expected us to lose every game this year. That was from the aura we gave off"
"We can't have any complaints. You can have loads of excuses but it's a combination of five or 10 per cents all over the board."
And sometimes the evidence is all too visible, with Morgan going on to quote a member of the Tyrone backroom team.
"We have Stephen Maguire in with us from time to time, he works with Sport Ireland (High Performance Coach). One of the things he put forward to us was owning the pitch in terms of your persona. He talked about his time with Team GB and their big thing was owning the warm-up area and going in with the swagger that 'we're going to win'.
"He said that it was visible to him that we didn't have that sense that we were winners this year, or that we expected to win. Anytime we went to play Dublin as reigning champions, Kerry as reigning champions or Monaghan or Donegal as reigning Ulster champions, we always felt that those lads were not going to let it go. There was a feeling that everybody expected us to lose every game this year. That was from the aura we gave off.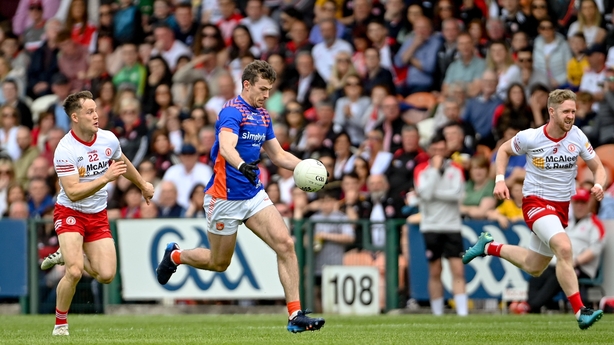 The Red Hand custodian hasn't watched too much football since the loss to Armagh. He intends to re-engage this weekend. So how far can Kieran McGeeney's side can go? Can they overcome Galway?
"I'm going to grit my teeth and say this: I think Armagh have an unbelievable chance, not only of getting to a final but actually winning an All-Ireland final.
"I think the way they play is really going to suit Croke Park. They know when the time is right to bunch up at the back, and defend hard; they can open up the play, kick pass all around the pitch; they've got really exciting forwards; they've got tough defenders. It's probably their only area of weakness: have they got enough tough defenders? They've got a strong midfield.
"The biggest thing this weekend for them against Galway is who is going to pick up Shane Walsh in a space as big as Croke Park. We're all waiting on Shane to explode in a big game. I don't think it's too far away. That's going to be the game of the round."
Morgan would like Sam to reside in the province of Ulster for another winter.
"You want the trophy coming up the road regardless of where it is going. I would like to say we're parochial in nature up in Ulster. You'll have your detractors in every county that don't want Armagh, Derry, or anybody [else from Ulster] to win, 'now that we're out, we don't want anybody to win, just call it off'. I would like to see the All-Ireland staying in Ulster."
AIB's new series, The Drive, which explores the adversity faced by inter-county players in the modern game and what drives them to pull on the jersey year after year. Hosted by Ardal O'Hanlon, The Drive features the stories of four inter-county players and their journeys on and off the pitch.
Follow the All-Ireland Football Championship quarter-finals on Saturday, Derry v Clare (3.45pm) and Dublin v Cork (6pm), via our live blog on rte.ie/sport or on the RTÉ News app. Listen to live radio commentary on RTÉ Radio 1.
Follow the All-Ireland Football Championship quarter-finals on Sunday, Galway v Armagh (1.45pm) and Kerry v Mayo (4pm), via our live blog on rte.ie/sport or on the RTÉ News app. Watch live coverage on RTÉ2 and RTÉ Player commencing at 1.15pm with live radio commentary on RTÉ Radio 1.