Kerry's Paudie Clifford is intent on keeping the graph going upwards for both himself and his team.
The Fossa forward sprung to national prominence in 2019 when he helped UCC to a Sigerson Cup title.
He lined out alongside current Kerry teammates Sean O'Shea, Killian Spillane, Graham O'Sullivan and Brian O Beaglaoich in that competition.
A series of excellent displays for East Kerry brought him into the Kingdom panel under Peter Keane and last year was a real take-off for him.
He has sought the counsel of brilliant former Kerry forwards like Declan O'Sullivan, Colm Cooper and Paul Galvin in the last 12 months.
It took a while for him to break through at senior level, making his debut in 20202, and then there was disappointment at losing to Tyrone last year, but Clifford - and his brother David - are solid figures.
As Gaelic footballers they don't get too high when things go well, and they don't get too low when things are tough. Clifford is just intent on developing further under Jack O'Connor who loves to move the ball with foot, and who is back in charge of the team for a third stint.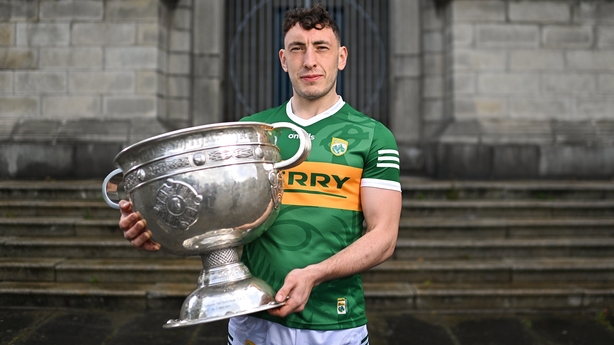 "Well, we are all enjoying it, we are enjoying training," said Clifford.
"Jack came in and he is a big fan of kick-passing and it's probably what works best for us. Yeah, we are all enjoying it.
"I think we (David and he) are level-headed, we wouldn't get too excited, we wouldn't get too down."
And what of his rise to prominence in a Kerry shirt and the changes that has seen for him on and off the field?
"On the street if you went for a coffee people might say hi or salute you but people let you get on with your life as normal and that's about it."
There's a nice break until their next game. It didn't help them last year against Tyrone.
Next weekend sees the first round of the qualifiers. The second round is scheduled for the following weekend and the quarter-finals will take place on the weekend of 25/26 June.
In keeping with recent seasons, the two semi-finals will take place on back-to-back days at Croke Park on the weekend of 9/10 July with the Tailteann Cup final also scheduled for Saturday 9 July.
"It's something (the long lay-off) we need to think about and use the training over the next three to four weeks to prepare the best we can. Hopefully we can do that and be ready for the quarter final."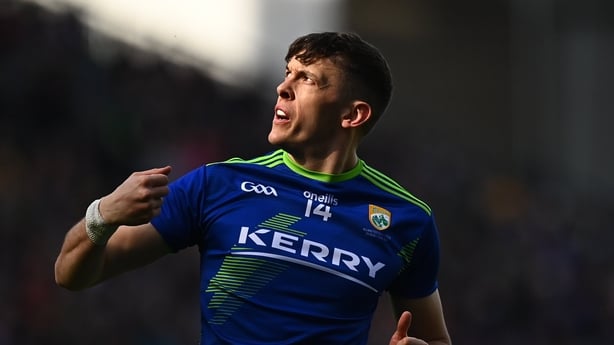 Hopes are high that David, who missed the Munster final through injury, will be fine for that game.
"It's his calf. He got a dead calf at the end of the Cork game," his brother says.
"He was close to being ready, but they just said they'd wait another week. So, I think he's back training now."
Clifford was speaking at the GAA Football All Ireland Series National Launch.
He feels the split season format is working well.
"It's a great way of doing it. It's better for inter-county players and it's definitely better for club players
"Yeah, I like the way it is."
Listen to the RTÉ GAA Podcast at Apple Podcasts, Soundcloud, Spotify, or wherever you get your podcasts.