Two Armagh players have been cleared to play in Sunday's Ulster SFC quarter-final against Donegal, but it's understood that Ciarán Mackin is set to miss out.
RTÉ Sport understands that Mackin will miss the game after he withdrew his case against a one-match suspension at Central Hearings level last week.
The news comes soon after talisman Rian O'Neill's suspension from the same game was rejected by the CHC.
Three Armagh players – Stefan Campbell, Aidan Nugent and Mackin - were suspended for contributing to a melee in the league match against Donegal in March.
The Orchard County challenged the one-match bans handed down by the Central Competitions Control Committee (CCCC), but those suspensions were upheld by the Central Hearings Committee (CHC).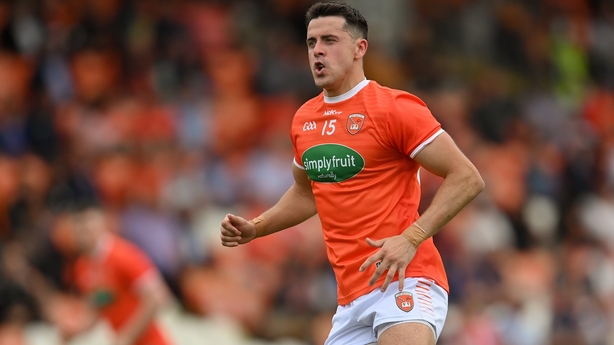 Last night, however, two of those suspensions were successfully appealed at Central Appeals Committee (CAC) level.
This means that Nugent and Campbell are free to play in Sunday's bumper fixture.
It's believed that the case against the two footballers was not specific enough.
Meanwhile, RTÉ Sport was informed that Mackin had accepted his one-match ban and will miss the game.
Two Donegal players, Neil McGee and Odhrán McFadden-Ferry, were also cited for contributing to a melee but accepted the one-match suspensions. Their window for appeal has since passed.
Donegal say they will make no comment on the matter.