The London senior footballers have been one of the success stories of the GAA season so far and a team whose results I have always watched with interest having lived there for nine and a half years.
During my latter years in London I immersed myself in the GAA community, loving my time playing football with Tara GFC and hurling with St Gabriel's.
I was fortunate to represent London in football for a number of years. However, my London inter-county hurling memory isn't as positive. My sole championship outing was an 8-27 to 1-05 defeat against Antrim.
During the week I was talking to some of my London-based friends that were at the Wexford loss. They told me how gutted they were driving home from Ruislip feeling that they should have won. What an amazing turnaround in expectations.
To put some context to this, during my five years playing with the Exiles we won two games - against Limerick and Kilkenny - and lost every other game.
By the end of the 2020 league, London had no points on the board and a score difference of - 42 after registering only 56 points. The next closest team in the table was Waterford on five points.
It's fair to say London were way off the pace. Following a forced 700-day break from competitive games London are now joint top of Division 4 with six points from four games.
They have already scored 52 points with three games to go and have a scoring difference of +2. Their manager Michael Maher, from the Round Towers Club in south London, had a harsh introduction to inter-county management in his first game by in 2020 losing by 5-09 to 0-10, but he now deserves huge credit for where they have come.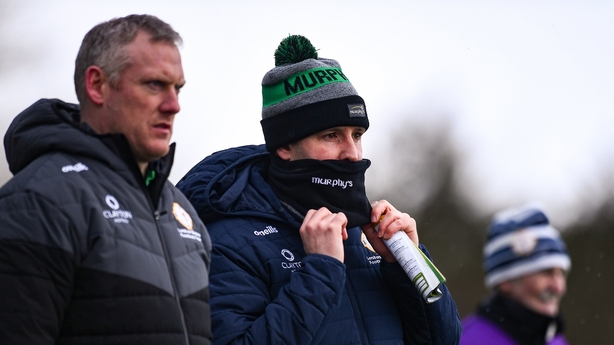 The London story is an interesting one and I am not only referring to the senior footballers performances in 2022. Over the last couple of weeks I have reached out to friends in London GAA, chatting and reminiscing.
The grounds in McGovern Park, Ruislip have been redeveloped and managers have introduced highly-advanced training methods, but from what I hear, the challenges that I experienced 20 years ago remain today.
Facilities
Counties throughout Ireland are investing in state-of-the-art training facilities - 4G pitches, all weather grass pitches and high-performance gyms are the norm.
While there are ample professional teams with incredible facilities throughout London, London GAA are deprived.
In my day we trained in public parks, trained in school halls, ran on roads, used rugby pitches and when the summer came we trained on the rock hard, sloped pitch in Ruislip.
It was always all about the summer and the big day in the Connacht SFC in Ruislip. One of my ex-London team-mates Paul Coggins was manager of London for some of their best days, particularly in 2013.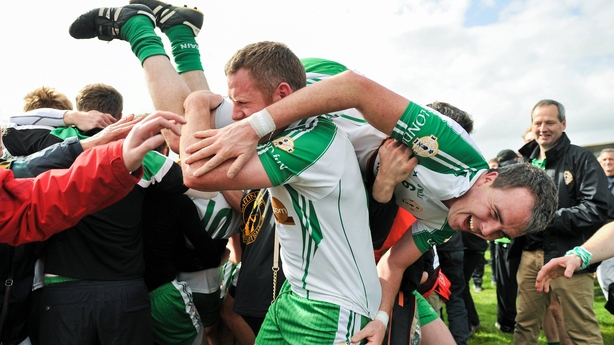 The stand out moments during his time would be defeating Leitrim after a replay - both games taking place in Ireland - a brilliant win over Sligo in a Connacht semi-final, and of course, defeating Fermanagh in London's only win in the qualifiers.
Paul told me how he struggled to find places to train, sometimes ending up at Harrow Rugby Club, London Irish and other club pitches.
Things haven't improved much for the footballers over the years. A pitch with flood lights and a gym remain aspirational. They can only use Tir Chonaill Gaels training facilities in Greenford and McGovern Park, Ruislip, which has a small all-weather training area, so it's far from ideal preparation.
Jobs & Social
Of the guys I played with in London they travelled over for one of three reasons;
To get a job
To study
To be with their partner who had gotten a job/study
Togging out for London was never the reason for a person moving. Yet there was never a shortage of people wanting to play for the county and that doesn't seem to have changed.
Paul told me about one night he had 55 players for a trial. Michael Maher clearly has a hardworking group of players that want to play for London. Their high fitness levels and never-say-die attitude has led to three come-from-behind wins already this year.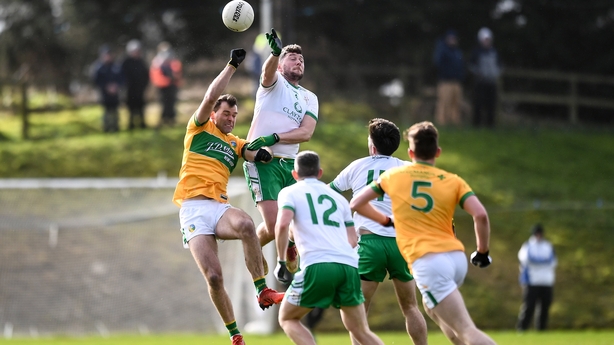 Construction jobs have always been a big draw for people to the English capital. In my day, most of the guys were employed on sites in some form of physically-demanding work.
Players like Pat Rafter who was a standout performer while I was there and in Chicago before that, would have worked a full day pulling, lifting and dragging before attending training. That was the norm. The players in the London club teams now tend to be doing more work with a laptop than shovels.
The supports from family and friends that we have at home near our parents do not exist for many people when they arrive in London. The local GAA clubs became the support network for me, people like the Redican family with the Tara Club. They were the ever-present family fixture at training, games, fund raisers and social events.
At London training it was Packie Hughes who supported us, fed us and served us up a pint if we called into his pub in Kings Cross. That support network created by GAA clubs remains for the hundreds of Irish men and women that play GAA in London.
Travel
Travel is a nightmare on all levels and I recall many hours spent on the M25 and A312 in particular.
Travelling to games by plane wasn't much fun either. There was always the fear of players missing a flight, and to reduce costs, flights were generally early morning and late in the evening.
Very often we weren't all on the same flight.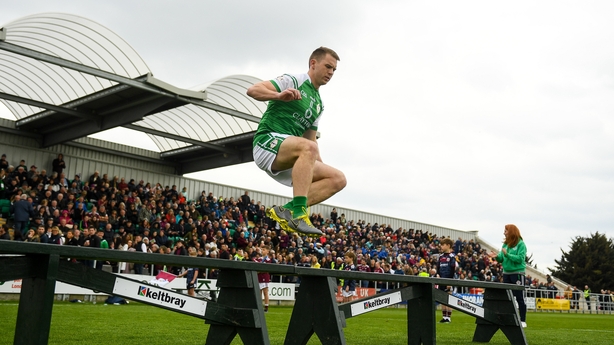 A game in Ireland means two days away, missed work and time away from friends and partners.
On top of that, there are the guys that travelled to London to spend time with their partner and then commit so much time to football.
Playing challenge matches is very challenging on a host of different levels. Finances allow for perhaps only one trip to Ireland each year, so when you compare this to all other counties, it really is a big disadvantage.
Player Pool
Many counties see changes in panels members each year, but few will come close to London in player turnover. Only 13 players in their panel were there in 2020, with nine players making their debuts against Carlow.
People move to London and most move on to new pastures after a few years. For Michael Maher and predecessors like Noel Dunning, Paul Coggins and Ciaran Deely, this has been constant hindrance as they try to build team spirit and an understanding between the players.
I am sure Michael is disappointed not to have more London-born players to add to his brother Noel, Liam Gallagher and team captain Liam Gavaghan. But Michael does have a group of local-born players that are training with his squad.
London-born players are vital to the clubs and without them, the ship would sink
The London junior team, made up of all London-born players, trained by my ex-Tara GFC team mate Stephen Lynch is another pathway to the senior squad. Surely the results from the seniors this year will encourage these young players to knuckle down and put in the work required to play senior intercounty football.
While GAA clubs themselves are working hard to compete with all the other sports in London, there is also massive work done in schools. GAA coaching in primary schools was started by Fermoy man Johnny Wilson nearly 20 years ago.
Today the infrastructure for coaching GAA in local primary and secondary schools is healthier than ever. Well done to Croke Park on maintaining the funding stream to help these projects.
London-born players are vital to the clubs and without them, the ship would sink. I played on a Tara team that won the London Championship in 2003 and five of our players in the final were London-born and probably another six or seven lads were on the panel.
We had standout London-born players like Paul and Senan Hehir that also played for Doonbeg and Clare. London's present captain and consistently leading performer is London-born Liam Gavaghan.
The Exiles finish their campaign away to Sligo, at home to Cavan before concluding with a trip to Tipp. The resolve and high fitness levels that they have demonstrated will be challenged in each and every game.
Regardless of what happens from here on out, the 2022 league campaign has given all involved a huge boost and has raised the profile of London GAA.
Despite all the challenges and obstacles faced by managers, coaches and players, London GAA is alive and well.
We need your consent to load this rte-player contentWe use rte-player to manage extra content that can set cookies on your device and collect data about your activity. Please review their details and accept them to load the content.Manage Preferences
Listen to the RTÉ GAA Podcast at Apple Podcasts, Soundcloud, Spotify, or wherever you get your podcasts.