Bidding to become just the third man to lift the O'Connor Cup as a winning Austin Stacks captain, Dylan Casey is taking the new role in his stride.
It has been an enjoyable few months for the young defender. Stacks manager Wayne Quillinan opted against the safe option of naming an experienced campaigner like Kieran Donaghy, Ronan Shanahan, Greg Horan, Conor Jordan or Fiachna Mangan as team captain, putting his faith instead in the 21-year-old CIT student.
He was part of a miserly Stacks defence that conceded on average nine points a game in the run up to the county final, and the Tralee club are now just one game away from a provincial title and another step closer to matching the crop of 1976, the only group of Stacks men to land the Andy Merrigan Cup.
Casey's displays have seen him, along with club-mates Jack O'Shea and Greg Horan, called into Jack O'Connor's extended Kerry panel, but for now, it's all eyes on Munster silverware.
How did he feel when the honour of leading his club was bestowed upon him?
"It was a serious privilege and proud moment for me to captain Stacks seniors at 21," he told RTÉ Sport
"Wayne and the management were very good with me at the beginning, they said, 'Not much is going to change. It's going to be the exact same role you had in the squad the last two or three years'.
"There are plenty of leaders in the dressing room like Barry Shanahan, Kieran Donaghy, these fellas have done it before me.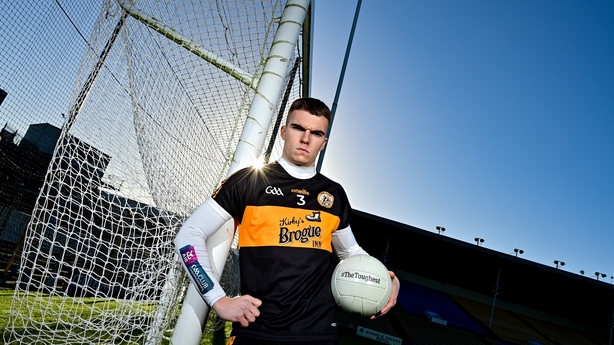 "I'm comfortable within the group, so it doesn't affect me if I have to speak and voice my opinion. It's not just me that can say that, it's everyone inside the dressing room. The emphasis isn't on me that now I'm captain, I'm not the only fella that speaks.
"There are times where it could be a 19-year-old and he is speaking on behalf of the group and telling us what to do. It's not a free-for-all, but anyone can voice their opinion."
Captaincy and a Kerry call-up are on the back of some impressive outings in the Stacks rearguard. For a while he had notions of being an attacking wing-back, but he was tasked with keeping tabs on opposition dangermen and has loved every minute of it.
He came up against Sean O'Shea and David Clifford last year and is at his happiest when assessing how he matches up against the best forwards around.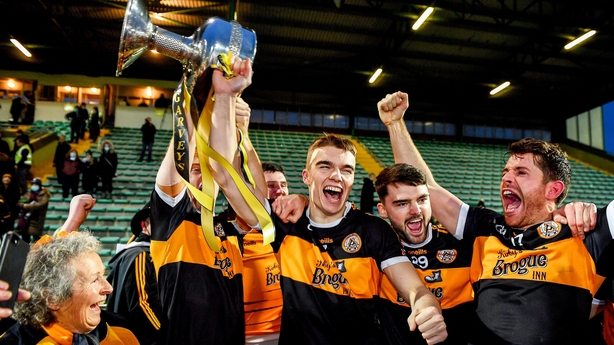 "It's in my DNA that I try and upset a forward as much as I can. I benchmark myself off the best forwards and see if I can keep them scoreless, or to minimum scores. I take pride in defending.
"That is something that has been drilled into me over the years, that defending comes first. Anything else is a plus."
Casey recalls a totally different build-up to the club's 2014 Munster title – just their fourth final appearance – when he was embedded in the group of supporters that made their way to Páirc Uí Chaoimh when the Nire were the opposition.
Videos of the Rockies supporters marching to Austin Stack Park, full of noise and colour for the county final, were only truly appreciated by the players after the game, and they want to give them more to cheer about on Sunday at a ground Casey has never set foot on before.
It is something that has been lingering over us, the same group of players, same management since that Nemo game
Their last outing against Cork opposition, a crushing 16-point defeat to Nemo in 2019, still rankles for many of the players, and should provide any extra motivation, were it required, to make good on their favourites tag on Sunday.
"It is something that has been lingering over us, the same group of players, same management since that Nemo game.
"We want to put that right, in the right fashion, make sure we were there on merit and won the county championship here in Kerry before we ever made the next phase. That was mentioned against Newcastle West.
"I was saying it prior to the game that it is important to take the emotions into the game we felt at the same stage three ago, the upset in the dressing room afterward."