It's 36 years since St Finbarr's represented Cork in a Munster club football final and the city side are determined to add another storied chapter to the club's history.
Despite the lengthy gap to their last final appearance, the Barrs are third in the Munster roll of honour, their four-title haul trails only Dr Crokes (8) and provincial kingpins Nemo Rangers (17).
It has been an eventful few years for the club, winning a first county title in 33 years in 2018 a year after going down to Nemo in a replay. In 2020 they lost out to Castlehaven in a semi-final shootout before exacting revenge from the spot this year against the same opposition at the same stage.
With their latest county title in the bag, they go in search of Munster silverware, but will be up against it on Sunday when they take on Austin Stacks.
The glory days of the late 70s and early 80s are fondly remembered and recalled by those within the club, but the current crop are set on making their own history at Pairc Ui Rinn.
As far as defender Alan O'Connor is concerned, it is up to the current crop of players to create their own legacy.
"You can't walk into the Barrs without seeing some sort of club legend, who's had massive club success and Cork success as well, so I think you can't help but think about it," he told RTÉ Sport.
"One of the things we're always conscious of as well is that when we won it in 2018, there was a 33-year gap between when we had last won the county final, to my knowledge we had only one player on our panel that was actually alive then, Robbie O'Mahony.
"But we're kind of playing for fellas as well who have come before us, who haven't had the chance to win that. You look at the history of the club, we want to be part of that proud history and we want to push on and be history-makers in our own right."
In 2018, a below-par performance against Dr Crokes put paid to provincial and All-Ireland ambitions and there is added motivation to give as good account of themselves as possible.
The recent success in the county championship means there has been little downtime for the panel, but O'Connor, an occupational therapist and a physio, wouldn't want it any other way.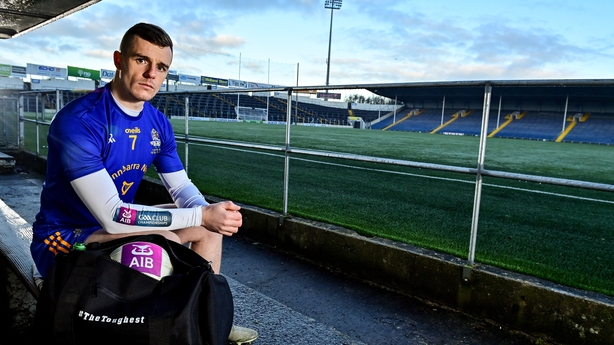 "We're going into probably 12,13 months straight now of fairly decent training. We weren't doing any club training this time last year but our S&C fella was sending us programmes that we could do by ourselves.
"I can remember running there out on The Farm (UCC sports grounds in Cork), in horrible weather, wind and storm and all this kind of stuff. Then like you think back at all that and the journey it's been.
"For me I suppose I think of it as, this is the culmination of all that work. This is the time to actually put the shoulder to the wheel. There's a reason we did all those sprints, there's a reason we went to all those gym sessions."
If the Barrs are to emerge victorious, Ian Maguire in the middle of the park is likely to require a big performance, while up front, Down's Conor McCrickard will be hoping to continue his fine year and share the scoring responsibility with Steven Sherlock.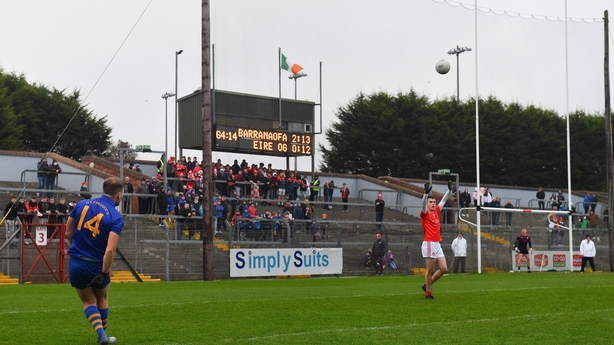 If the game becomes a tight encounter, Sherlock could make the difference.
His tally of 2-10 in the county semi-final was another example of his prowess on the big day and O'Connor is expecting another all-round display from the man recently recalled to the Cork set-up.
"He's always produced scores for us and he never shies away from the occasion, he never shies away from taking the shot. I think maybe this year he has continued to improve year on year and this year one of the things I would say is that he's a great reader of the game and his movement inside.
"If you look at that score he got in the Munster semi-final, chased a fella down from 60 yards behind him, dispossessed him himself, got his handpass, and then ran 30, 40 yards and put the ball back over the bar.
"If you have a forward who can make the right movement, kick 2-10 in the county semi-final, and can actually work hard and dispossess fellas, you're going the right way and he certainly warranted his call into the Cork set-up."