New Cork football manager Keith Ricken has said that he wants to stock the Rebels squad with players who thrive in the high-pressure surroundings of inter-county football and are not afraid to find their voice.
Ricken's first game in charge saw Cork record a 2-09 to 0-10 win over Clare in the McGrath Cup on Saturday, and he said he will use the competition to discover those who are the right fit for the squad.
"I'm looking for a man. You can make a footballer out of a man but might not always make a man out of a footballer," Ricken told RTÉ Sport.
"When I say a man I don't mean that in a misogynistic kind of way, I'm talking about a guy that comes up and is willing to take responsibility, is willing to work hard, is willing to take the good with the bad. That's willing to improve himself, learn himself, go to the edge of his comfort zone and beyond the comfort zone and see what it's like for him there.
"That's what we're looking for and it's not for everybody at a particular time, but I suppose we've always wanted the guys, when they come in here, can they become the person that they need to become to go and play that level of football?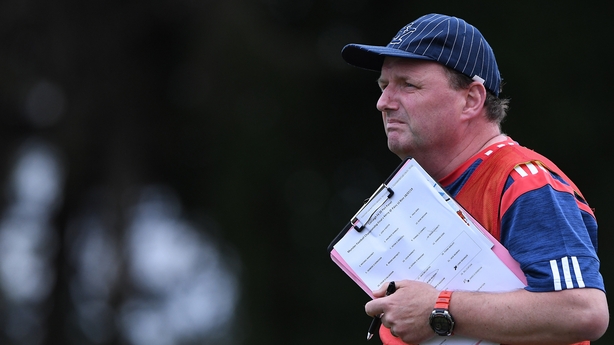 "I think that's all of us, same for me, same as John Cleary [Cork coach], same for all the lads here, can we be the person that we need to be for the people that we need to be it for?
"That's our mantra for our team. That's what we're hoping, that the lads who come in will have a good chance to get that.
You might be the man singing the songs at the end at the night
"It'll take time, if you're here a week or two weeks, we had three or four guys who were out on the field and it was their first time ever wearing a county jersey and they're going to be star struck a small bit, they might be saying 'do I really belong here?'
"When you come in a house party first, if you don't know anybody there you might be the quietest man there for a while but when you get settled in and know everybody you might be the man singing the songs at the end at the night.
"That's what we want too, we want to find that guy who sings the song at the end of the night."
The likes of Rory Maguire and Kerry native Joe Grimes made their debuts against the Banner County, and Ricken said his search for new blood had been extensive.
"Your job is always to provide a credible outlet for guys who want to put up their hand and play," he said.
"I must also commend the management before us and before them again, a lot of the players today, we picked them as well so there are a good lot of guys still around the county available to us.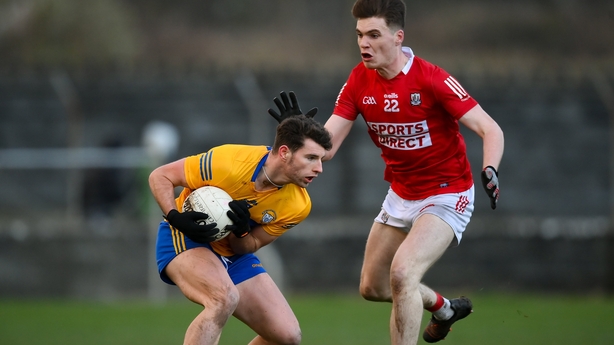 "We have a number of guys out injured, today was an opportunity to play as many college guys as we could. We probably won't have them now again for another week or two with the Sigerson on so it was nice to give them an opportunity and they wanted to play.
"We have about 60 guys, 50 to 60 guys, in at the moment that we're looking at but, again, injuries, Covid and all that kind of stuff, it brings it right down very, very quickly.
"I think it's important with Cork football or any football with any county that it's tangible.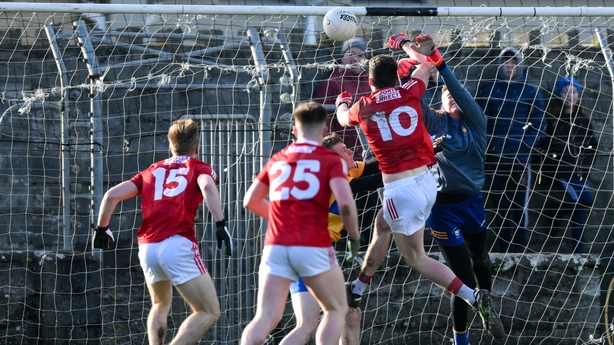 "That's the beautiful thing with the GAA, it's very tangible, you can touch it, you know the people, they're not millionaires, you're not a million miles away, they're not in another sphere. They're just in front of us.
"It's important to go out to the grounds and look at junior football, intermediate football, premier intermediate football, senior football, premier senior football, look at all the grades and look all the matches and see is there anyone there that could put their hand up.
"They mightn't be the best player there but they could be a guy that could fit into this. That's what we've done and so far we've got a great response."