Incoming Kildare manager Glenn Ryan can see parallels between the job he is about to inherit and what Mick O'Dwyer faced into when he was appointed ahead of his highly successful time in charge of the Lilywhites.
The Kerryman had two stints in charge of the county, and while the first in the early 90s bore little fruit, his second coming in 1998 led Kildare to new heights.
In his first year back in charge, a first Leinster title was secured in over 40 years before falling just short in the All-Ireland decider. Two years later another provincial title was secured with the Lilywhites proving themselves in a highly competitive Leinster Championship at the time.
Centre-back, captain and two-time All-Star Ryan was the fulcrum of the team, and has been chosen as the man to succeed Jack O'Connor after his departure to Kerry.
Ryan and his backroom will be ratified by a special county committee meeting on 19 October, and speaking on RTÉ's Game On, the current Round Towers manager said the current environment facing his county is similar to when O'Dwyer returned in 1998.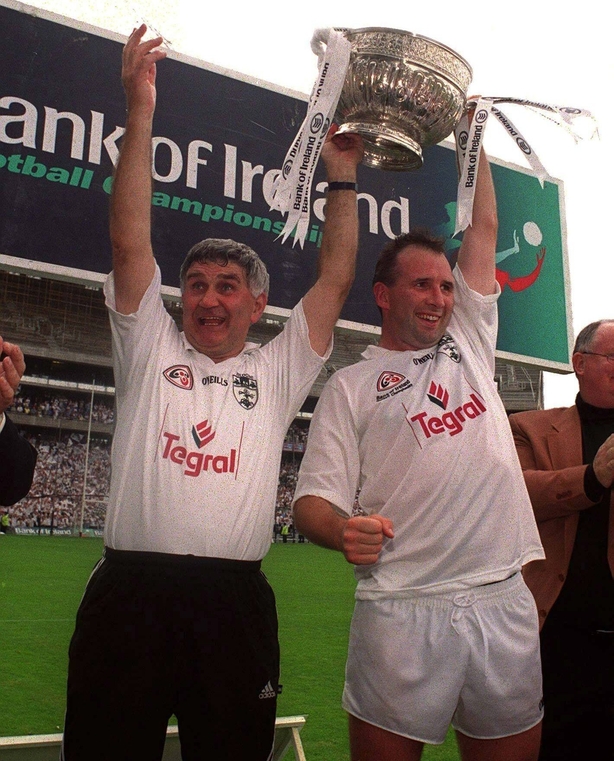 "When Micko came to Kildare first, Dublin was our big stumbling block. They beat us in a league final, they beat us in a Leinster final, they beat us after a replay in the first round.
"For a number of years, Dublin was the only team that may have beaten us, other than Louth.
"In Micko's second coming, our first success was in 1998 in beating Dublin in the first round of the championship. That brought about great belief and a great excitement among players and supporters.
"Dublin are the stumbling block for most teams now and Kildare has been unfortunate to be in the same province. It's also a good opportunity to get yourself to a level and try and beat them when the opportunity arrives.
"We will be doing our best to do that, but there will be plenty of other teams chomping at the bit also. If Mayo showed anything this year, it's that there may be a little chink in the armour and all teams in Leinster will be looking to try and find that."
Ryan will be joined in the new Kildare backroom team by fellow county icons, Anthony Rainbow, Johnny Doyle, Dermot Earley and Brian Lacey.
"If Mayo showed anything this year is that there may be a little chink in the armour and all teams in Leinster will be looking to try and find that"

New Kildare manager Glenn Ryan on the gap to Dublin he is looking to bridge with the Lilywhites #RTEGAA @GameOn2FM pic.twitter.com/vz6BoCMOPC

— RTÉ GAA (@RTEgaa) October 4, 2021
Kildare reached a Leinster final and achieved promotion to Division 1 this season, but as much as anything, Ryan is looking to make a mark on the team's identity given their toil for a number of seasons and a changing demographic.
"It's something we have questioned ourselves about in recent years. In Kildare, we are very fortunate to have a big population, people coming into the county from around the country, but that brings challenges in itself, particularly when it comes to what our identity is.
"All those people, and rightly, wear their Dublin, Kerry or Mayo jerseys, but we want Kildare fellas growing up wanting to wear Kildare jerseys. We want to put a team out that people will follow, want to support and be part of any journey we want to go on."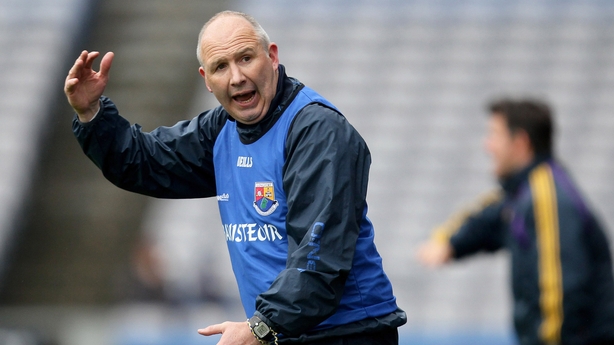 Ryan led Longford's footballers to Division 4 and 3 league titles in 2011 and 2012 during his five years in charge and admits that the county's followers are "craving success".
But how will he be judged from his time in the hotseat?
"Success is ultimately gauged on what you win. What silverware is put on the table. That's out aim, that's our goal. But along the way, you have to get a lot of smaller successes, maybe successes people don't realise.
"In order for us to get to a position where we see ourselves challenging, there are a number of smaller goals we need to hit. Once we can do that, we can look at the bigger picture."