Colm Cooper says that Dublin's indifferent start to the defence of their provincial and All-Ireland titles can give "confidence" to the chasing pack.
The Boys in Blue are aiming to continue their modern dominance of Gaelic football this summer having won the last six All-Ireland titles.
But their run in Leinster hasn't been as comfortable as they've become accustomed to thus far. Wexford got closer than anyone has since the 2013 final when they kept the gap to eight in the quarter-final.
While Sunday's six-point victory over Meath was as close as anyone has been to the Metropolitans in the province since the Royals kept to within three points back in the 2012 decider.
Dublin's cause hasn't been helped by retirements from Cian O'Sullivan, Michael Darragh Macauley, Paddy Andrews or Eric Lowndes, while Jack McCaffrey and Paul Mannion have not made themselves available for selection this year.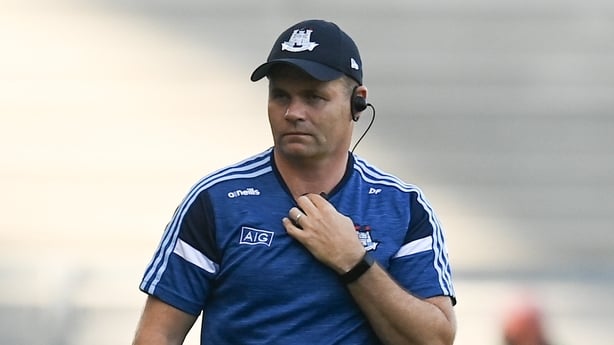 Add to that the continued absence of goalkeeper Stephen Cluxton and reports earlier this month that Kevin McManamon has travelled to Japan to assist the Irish boxing team in the Olympic Games and it's clear that Dessie Farrell is dealing with a squad that has lost a lot of experience.
For Cooper, it was a case of the Dubs performing at their best and worst in Sunday's victory over the Royals.
"In the first half I think we saw Dublin back to their brilliant best," he said on RTÉ's The Sunday Game.
"They were ruthless, efficient - [Niall] Scully was pulling the strings for them and when you've Con [O'Callaghan] and [Ciarán] Kilkenny up front - they looked devastating at times.
"But they were just so lacklustre in the second half. I don't know what was wrong with them - maybe they got too comfortable?
"I think you have to give a lot of credit to Meath. They came back and dominated the third quarter in particular. Dublin were just off the pace; I know they're missing some players.
"I think it gives a little bit of confidence to the chasing pack that maybe Dublin aren't at the level that they were before. It just makes it all a little more interesting."
While Dublin have struggled to reach top gear, their main All-Ireland rivals have hit the ground running.
Kerry have recorded big wins over Clare and Tipperary in Munster. In Connacht, Mayo have put up huge scores on Sligo and Leitrim, while Tyrone have looked impressive on their journey Ulster final.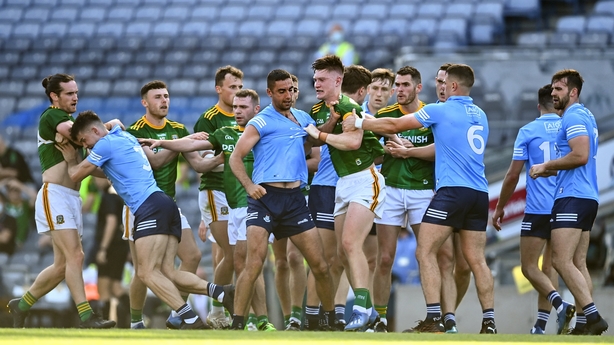 Dublin's Leinster final opponents Kildare are managed by Jack O'Connor, who had a storied rivalry with the Blues during his time in charge of Kerry - including 2009's "startled earwigs" 17-point victory in the All-Ireland quarter-final, and 2011's All-Ireland final defeat which was Dublin's first title in 16 years.
O'Connor told RTÉ Sport after his side's victory over Westmeath that they weren't going to the Leinster final to "make up the numbers."
Speaking on the same programme Colm O'Rourke, who won five Leinster titles with Meath, suggested that Dublin's struggles are in defence rather than attack.
"I thought in the first half they looked as good, if not better than ever," O'Rourke said.
"In the second half Meath beat them by 1-07 to 0-05 and they were certainly rattled there in the third quarter. The old hands took control at the end and Dublin got the last three points.
"Brian Fenton was very much in control but you don't often see Ciarán Kilkenny missing easy chances. Dublin in the second half weren't nearly as good as what we expect of them.
"Then again with Eoin Murchan, Robbie McDaid and John Small injured - three All-Stars injured in the back line and the backs were struggling."
O'Rourke praised the performance of his native county, who last year lost by 21 points to their city rivals.
"There was great spirit and bravery chasing them down when the cause seemed lost, but a gallant defeat is still a defeat."