Niall McNamee made his Offaly debut on 25 May, 2003, aged just 17.
Last Saturday, 18 seasons on, he made his 100th appearance in the Allianz Football League, coming off the bench to score 0-03 and the man himself would most likely admit he could have had two more.
Earlier in the Division 3 South campaign, he came on against Limerick to hit 0-02 and did the same against Wicklow. The Tipp game was his 148th appearance in either league or championship football.
John Maughan has been with the Offaly team since 2019. As his team stands just one game away from Division 2 football, he's asked what's the biggest difference between then and now.
"Strength in depth," he says, referring to the impact McNamee - and others - have made coming off the bench this year.
"When you lose players like we did before the Tipp game, the likes of Johnny Moloney and Deccy Hogan, there is great comfort in looking over your shoulder and knowing you have strength in depth. We didn't always have it, but we do now for the first time since I came here.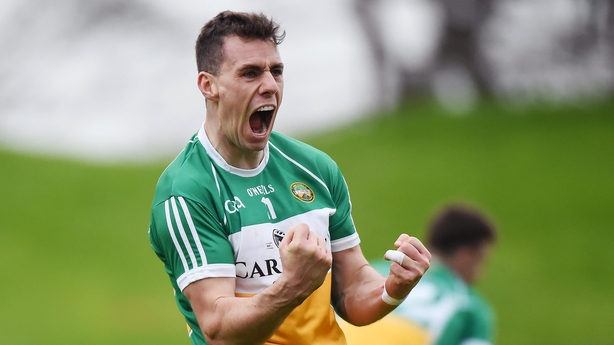 "And you're speaking the obvious when you look at the likes of you know who," Maughan said referring to McNamee [above].
With 15 different clubs represented on last weekend's 26-man panel, and the subs bench contributing 10 points in three games, Maughan is confident the spirit is strong within his super-fit and speedy group of players.
"Well, it is," he says. "We saw that in the past week when the Rhode boys, who were really cut up at losing a team-mate, played so well for us against Tipperary.
"If that game was played on Thursday night, we wouldn't have won it."
Maughan was referring to the sad passing of Rhode player Dean Morris.
The club was represented last Saturday by Offaly captain Niall Darby, Eoin Rigney, Anton Sullivan, Ruairi McNamee, and cousin Niall.
"It's been a tough time for Offaly with such a sad tragedy and it says everything that the boys went out there and put in a performance like they did," adds Maughan.
"There was a lot of emotion around the camp this week and sadness, but to win a game like that just lifts the mood of everybody."
Back on the field, Maughan acknowledges that his team is having difficulty winning kickouts from primary possession.
But that hasn't stopped them from landing three wins on the spin to top Division 3 South and set up a joust with Fermanagh, who Maughan managed in 2001, for a place in the second tier.
That game takes place on Saturday week at Bord Na Mona O'Connor Park, following a coin toss yesterday.
Offaly haven't been in the top 16 of the league since being relegated from Division 1A in 2006. Meanwhile, 1985 was the last time when they were in Division 2 proper, as part of an eight-team tier.
Though it's been 2011 since they last recorded a significant scalp - Monaghan in the championship - they have now landed three wins on the trot.
This year they are building momentum as they go.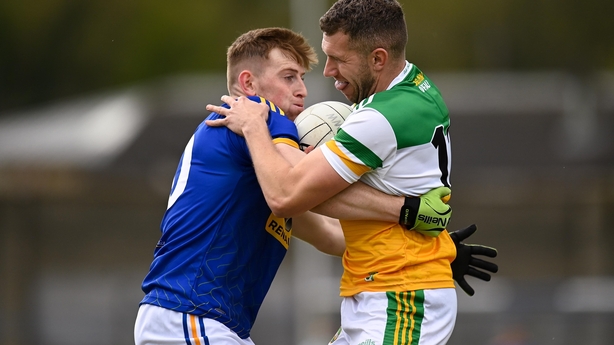 Offaly were intense in the tackle, thundered into Tipperary and the cute play of Bernard Allen, the directness and effectiveness of Anton Sullivan and the clout of Cian Farrell set them up from the start against the reigning Munster champions.
Though they lost their way at times in the game, their ability to layer up their defence and break free at the other end saw them through.
Maughan is enjoying the project immensely.
"Well, there were times against Tipp where I wasn't so much," he smiled.
"But we're on to something in the county. The Shane Lowry news the last few weeks, the hurlers, footballers, ladies' footballers and camogie players - there is great positivity there. Two minor teams in Leinster finals. The spirit is good in the county."