After months of frustration and anticipation, we finally had the return of Gaelic Football's marquee players and teams this weekend to our screens. Despite the build-up, the most striking aspect of the action was just how much we learned as interested onlookers from the first round of the 2021 Allianz National Football League - absolutely nothing.
Circumstances have conspired to place teams exactly where they were at whatever stage they exited the championship last autumn.
There will be no revolution in 2021 - the most we can hope for is noticeable evolution.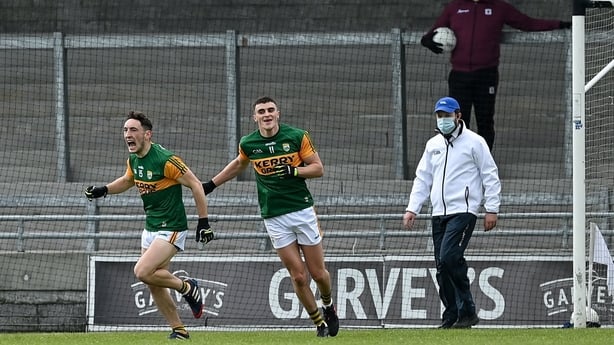 Kerry's Clinic
For anyone looking vital signs that Dublin can be challenged this summer, Kerry's exhibition of attacking prowess will have announced their potential as challengers – again.
The Munster men have the weaponry to hurt any team in the country but we didn't learn that this weekend. The fluidity of movement, accuracy of kicking and ruthlessness in finishing was an absolute clinic in how to play the game. However, Kerry were capable of the same attacking performances over the last two seasons – if they were allowed.
Everyone has an attacking plan until there's no space to play in. The question Peter Keane's men have to answer is can they find a way to impose themselves on a game whenever opponents take out all of the oxygen.
This is exactly the conundrum Cork presented in the Munster semi-final last year and the answers were not forthcoming.
Galway's approach in Tralee was baffling. When you prepare to take on the most potent attack in the game, it is impossible to imagine that curtailing the space they have to create in wouldn't be at the front of your mind.
Instead, last year's beaten Connacht finalists came with a man for man approach with no collective thinking around how to help the curtail the influence of Clifford (3-06), O'Shea (0-07), Clifford (1-02) and Spillane (0-04). With the space Kerry were afforded, it really didn't matter who was picking up who.
Dublin and Roscommon will both ensure that the Kerry attack will have to earn their space.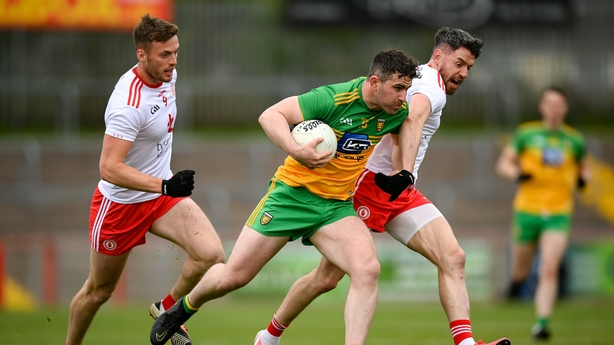 As They Were
Neither did we learn anything new about Ulster's biggest hope, Donegal. The Tir Chonaill men have oiled the machine over the last month and were far enough on with fitness and player availability to – again – grind Tyrone down in the second half.
Donegal can't answer the only question that matters until the championship gets underway. They have been feted as an exceptionally talented group for some time now but have yet to back that potential up with "clutch" performances when they squeeze is on in knock-out football.
In Healy Park on Saturday evening, Donegal played to their normal pattern. They counter attacked at serious pace when they turned the ball over and supplemented that from the Shaun Patton kick out platform. Once Tyrone were reduced to 14 men, Donegal couldn't resist holding the ball, taking no risks and inching towards the victory in familiar form.
One alarm bell for Donegal at the weekend was their continued use of Hugh McFadden – who has become an important player for them – in the role of primary cover provider. McFadden has a good instinct for danger but at key moments over the last couple of seasons, his lack of mobility has weakened the impact of that role on how Donegal defend.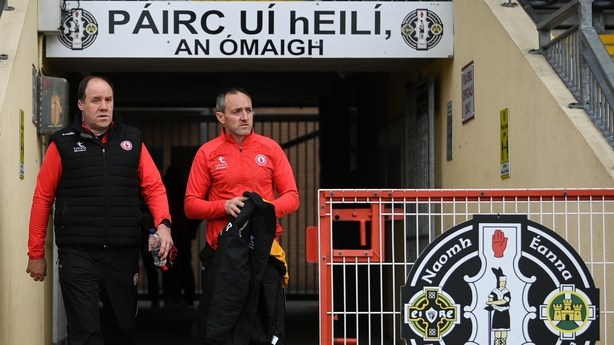 The Exceptions
Tyrone are in the "exception to the rule" category.
Under new management, they have had to build as much scaffolding as possible over the last month around the style of play they would like to utilise.
Saturday evening's limited opportunity to observe offered two conclusions on the values Feargal Logan and Brian Dooher are hoping to embed in Tyrone's play.
Firstly, they want to kick early into attack to forwards who can win their own ball.
Secondly, there is a definite intention to press opponents immediately, all over the pitch as opposed to dropping off to a predetermined area.
Even against a Donegal team short of several key defenders, Tyrone were not far enough on to impose either aspect of their gameplan on their opponents and division one will be a tough environment for trial and error in those respects.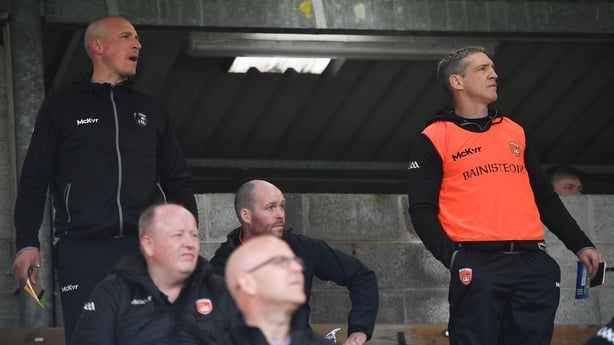 The Lost Years
The next time any county teams get a training window that can cater for serious gameplan development will be the preamble to the 2022 Allianz National Football League. The last time was the same opportunity before the 2020 season and, in between, two Leagues and two championships have passed.
Our game at the very highest level has largely stood still and the consequence is that there will be no surprises in the months ahead.
The coaching reality for the 2021 season is that the four weeks preparation afforded to everyone will have been spent refreshing minds about team patterns, roles and responsibilities. Reliability is a high-class commodity when time is short and only new management teams will have - out of necessity - attempted anything radically different from 2020.
From this point on, the role of coaches is to review and tweak what they can for players from week to week and design practice scenarios to address the biggest needs. The league period is now such a scramble that recovering, highlighting the performance gaps and preparing for the next assault will leave no time for experimentation for most teams.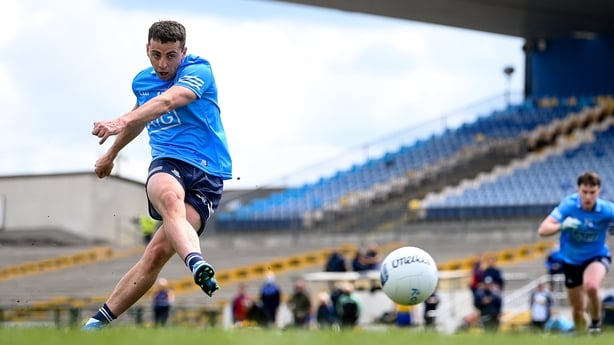 Performance Gains
With much of what teams will be capable of producing physically at the height of summer quite predictable this season I wonder if the most significant gains might be found in attitude and mentality.
Kerry undoubtedly have the personnel to dethrone Dublin but can they dig in and grind out results when opponents set up to frustrate them? Can they think their way through those tactical challenges? Most importantly, Kerry will have to demonstrate that they have developed a collective will to defend as well as they attack and take the same pride in the less glamorous task.
Donegal will probably build their performance levels as they move through the league in the same way as they have done in recent years, ready to peak for the championship. However, the most important task ahead of them is preparing for the inevitable periods ahead when the walls are closing in on them and key scores have to be engineered.
With so little coaching time available ahead of the business end of the season, teams with serious ambitions for improvement will have to look at how performance can be inched forward.
Using the Munster and Ulster Championship favourites as examples, some of the most important work ahead might be through whoever is charged with shaping the culture and mentality of the group.