It was the summer of 2016 when Niall Scully was beginning to think that his Dublin career was to end at under-21 level.
With minor and under-21 All-Ireland medals under the guidance of Dessie Farrell, it was a better career than many, but watching on as team-mates such as Jack McCaffrey, Brian Fenton, Davy Byrne, Paul Mannion and John Small progressed through to the senior ranks made him wonder if he missed the boat.
While the quintet were in the midst of a season that would lead to All-Ireland success after Mayo were seen off in a replay, Scully was playing for McBride's in Chicago, his second summer in the Windy City.
"That was just down to not being on the squad more so than anything. My first intention would have been to hopefully be on the county team but for particular reasons it didn't work out," he told RTÉ Sport.
While the summers abroad were enriching, there was a nagging feeling he could be elsewhere. Was he thinking it might never happen with Dublin?
"Absolutely, plenty of times that would have crossed my mind and I suppose would have been mostly in 2016 and then coming into the 2017 season and playing in that O'Byrne Cup, probably mentally I knew, not knew it was my last opportunity, but knew it was time to give it a good crack and do my best to get on the panel.
"That was the main focus, just get on the panel, never mind getting on starting teams or playing in All-Ireland finals."
The rest as they say is history.
He impressed Jim Gavin with his early season form in 2017, propelling himself into the starting team. He has barely budged in the intervening seasons, missing just five games across league and championship in that time.
Four All-Ireland medals have been stashed away and he's one of a growing cohort of players yet to taste defeat at senior level.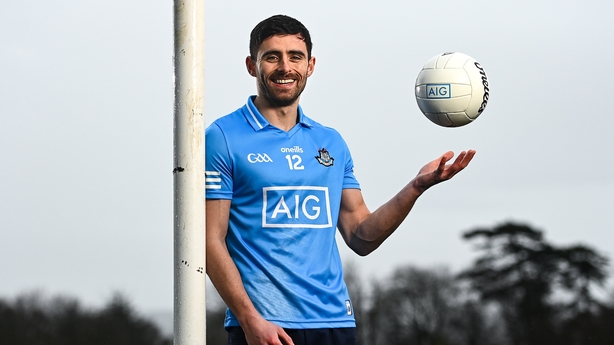 The grafting wing-forward is also developing his game, his efforts recognised with a first All-Star. After establishing himself as a linkman concerned with supplying those ahead of him, the Templeogue Synge Street man took it upon himself to trouble the umpires more himself as Dublin marched to six in a row.
The view that this offensive string to his bow – only in the semi-final defeat of Cavan did he draw a blank - was a new development ignores his career up to his senior breakthrough. His greater scoring threat is improving year-on-year.
"In comparison to when I was growing up and playing club football, I probably would have been more offensive than I am, but again I suppose in 2017 I played a particular style and a particular position.
"I suppose it kept me in the team. I would have moved away from certain aspects but I would have developed different aspects of my game that I probably wouldn't have had before."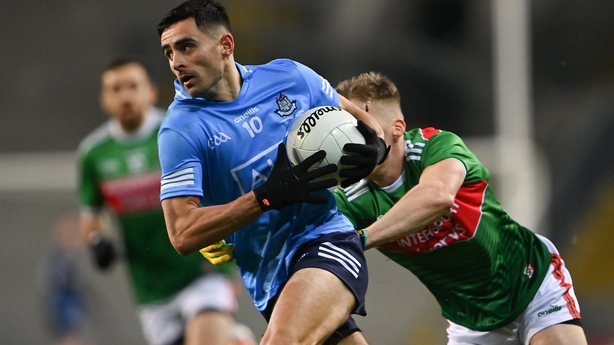 Claiming a sixth consecutive Sam Maguire at an empty Croke Park was surreal for everyone involved, and done with a new man in charge. Gavin gave him his chance to shine at the top level, but it was Farrell who put his faith in the budding forward. The 26-year-old was as pleased for Farrell as he was for himself.
"I felt I owed it to him for the five or six years that he'd given me at minor and under-21."
Through his work with MFC Sports, a leisure and sportswear company, Scully has seen the impact of Covid from a professional standpoint, while also acutely aware of the mental impact of the pandemic. Following the All-Ireland win, exercise was given a wide berth for the month of January, the mood dipping personally as it was right across the country.
"We're all feeling it. We're all nearly exhausted at this stage.
"Definitely three or four weeks was a nice break to get out of it, but these three months have been difficult for me and difficult for other inter-county and club players and difficult for all families around the country.
"We're looking like we're coming to a bit of action soon. No better time to be getting prepared for that."
A number of players have opted out for 2021. Michael Darragh Macauley and Paddy Andrews have brought the curtain down on medal-laden careers, with Jack McCaffrey and Paul Mannion taking time away from the sport.
Scully acknowledges they will be sorely missed in the changing room, but is ready to move into a role with greater leadership responsibility.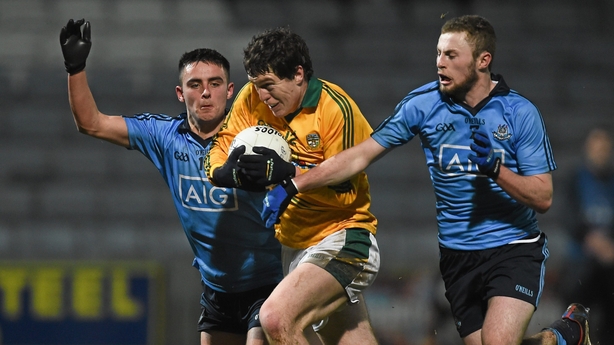 Given his later establishment in the Dublin panel, he has no plans to follow the path of McCaffrey and Mannion in taking a breather. The hunger and desire still burns to improve and keep on winning.
"It probably took me three or four years to get on the panel, along with getting dropped two or three times with that, so it probably helps to where I am mentally in the game now.
"I have no intentions of walking away anytime soon. We're here to win All-Irelands and we're here to enjoy the company of the Dublin players and that's the main thing.
"I suppose it's a big part of my life now and hopefully it will remain to be over the next three, four years with a bit of luck."