After a long and garlanded career, Paddy Andrews can finally sit back and reflect on what has been achieved.
Last Thursday, the 32-year-old called time on an inter-county story that yielded seven All-Irelands and 11 Leinster titles.
While the closing of the chapter is still sinking in, Andrews told RTÉ's Game On that he was still taken aback by the extent of the tributes that have come his way.
"I was pretty overwhelmed. It's funny, I had made the decision and I probably knew I was going out the door after the championship, well before Christmas, so that gave me time to mentally prepare for it," he said.
"It made it a bit easier that I knew it was coming and I would have spoken with Dessie Farrell then about two weeks ago and it was official then and real that I was going.
"So that gave me time to get over the emotional side of things. But once I announced it and the phone starts hopping, it's never had as much action over the last two or three days.
It's very proud, looking back on it and taking time to let it soak in
"It was just funny catching up with people you might have been in college with, old team-mates, people you wouldn't have spoken to in years.
"So the reaction was great in that way. It's very proud, looking back on it and taking time to let it soak in."
In fact, the St Brigid's clubman had come close to stepping away a year earlier, only to postpone any retirement move after a productive conversation with the then-incoming Dublin senior manager Farrell.
"I met Dessie this time last year - so January 2020. After we won the five-in-a-row in September '19, there was probably about six or seven of us in that bracket where that achievement felt like a culmination of something," he said.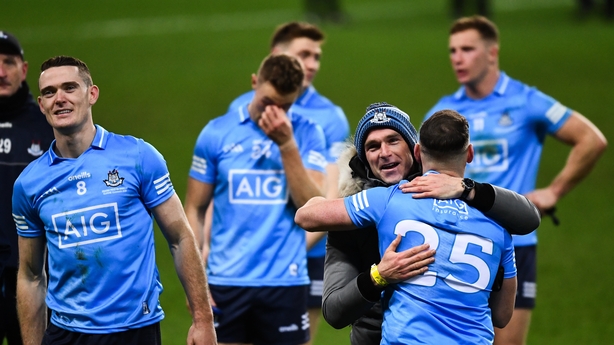 "It was a historic achievement, that we'd been building up to it for years. Jim [Gavin] and all of his management team moved on and, even the celebrations afterwards, it did feel like nearly the end of a journey.
"We'd worked together for so long. So for guys like myself that would have played 10 years, naturally you're probably starting to look at 'is this the end of the road?'
"To be honest, I would have liked to stay on. I still think I could have played on but I met Dessie and had a conversation this time last year and he would have been a new coach coming in and would have coached a lot of the younger guys and he said, 'What do you think?'
"I said, 'I would like to come back, I think I can still offer something' but if you want me to kind of get out the door, I can do that as well. But he was, 'No, I definitely want you to stay on and I think you can still play'.
"Just the nature of it, it wasn't the best year for me personally"
"That was great, so I went into last year knowing that I'd give it everything I had and that would probably be the end of the road whatever way it panned out for me.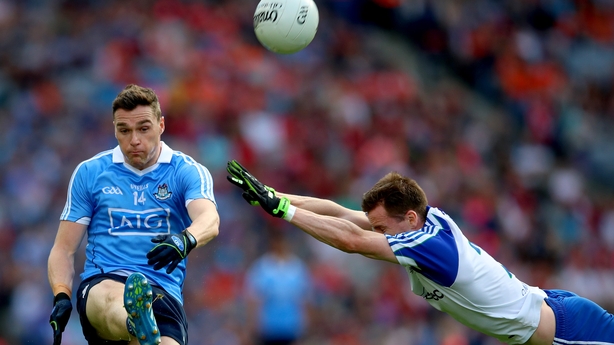 "And just the nature of it, it wasn't the best year for me personally. I tore my hamstring I think three times throughout the course of the season and I'd never torn my hamstring before. So the body was acting up and then I wasn't really playing and I couldn't get into the team throughout the championship and you know yourself it's probably the end of the road."
One of the veterans still staying on is captain Stephen Cluxton and Andrews described him as being like a "comfort blanket" for the last generation of Dublin players.
"For 20 years, he just continuously gave us such a platform and with him goal, he's just a brilliant guy to have in your corner," he said.
"I always felt with his experience, the aura he gives off, calmness and also his quality, he was an amazing guy to have and still have for that team. He's just a launchpad for so much of what we did."
Praising the managers he worked with at senior level, Andrews that Jim Gavin had the biggest influence on him as a footballer during their long spell around the panel.