Dublin GAA CEO John Costello has backed the idea of a split season and claims that it makes far more sense for the association to run off all county activity in a condensed window before club championships commence.
In his report for next Wednesday's annual Dublin GAA convention Costello, makes the case that county before club is the way forward.
He praised the GAA for the work undertaken during the pandemic, took issue with the timing of the All-Ireland Under-20 series and expressed reservations about cynicism in hurling.
But speaking about the split season, and how it came about, the Dublin chief acknowledged that administration change appears slowly in the GAA.
"If at all," he wrote. "It can be deeply frustrating at times, seeing how some competitions have suffered for want of better scheduling or more equitable formats, or even just some outside-of-the-box thinking."
However, Costello also pointed out that in a global catastrophe, all rules go out the window.
"The GAA's decision to split the season and also flip the season - putting club championships before an inter-county resumption - goes to underline the old adage that in the midst of every crisis lies great opportunity," he wrote in his report.
"Running off our county championships in summer and early autumn was a godsend for the club game. Players got to play in optimum conditions. Club managers were afforded uninterrupted access to their inter-county footballers and hurlers.
"This was a huge positive not just for the grassroots club players, but for the marquee players too.
"Look at the energy that James McCarthy, John Small, Dean Rock, Philly McMahon, Evan Comerford and Paddy Small brought to Ballymun Kickhams' brilliant campaign, culminating in that SFC final tour de force against the then holders, Ballyboden St Enda's.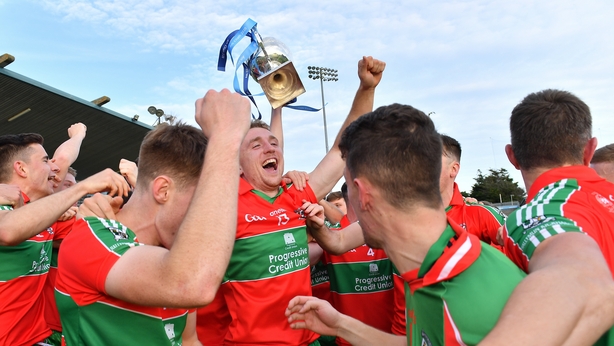 "Given the above, you may be surprised to hear me propose that, in 2021, the county season should be run off before our club championships."
But Costello quickly added that, as normality gradually returns, it should become increasingly apparent that club-before-county is a quick-fix scenario likely to create multiple problems.
"First and foremost a fixture-scheduling headache, with county finals requiring very early completion to run off provincial and All-Ireland club championships – before the county season," he said.
"Non-championship club competitions would inevitably suffer too. Then consider the potential for inter-county players to feel simultaneously beholden to their club and county management teams. Will county managers across the country be content to sit back and let the club season play out before getting their squads together?
"How quickly before the inevitable tug-of-war ensues? There won't be a pandemic every year - we hope. Going forward, it makes far more sense to run off all county activity first in a condensed window - finishing, let's say, in mid-July - before the focus switches to our club championships.
"Let's not forget, club league fixtures can still go ahead in spring and early summer, offering regular match exposure for the playing majority. And when it comes to the club championships, still starting in summer, there will be a longer window in more benign conditions."
Costello wrote that the fundamental lesson from 2020 should not be lost - that splitting the season works.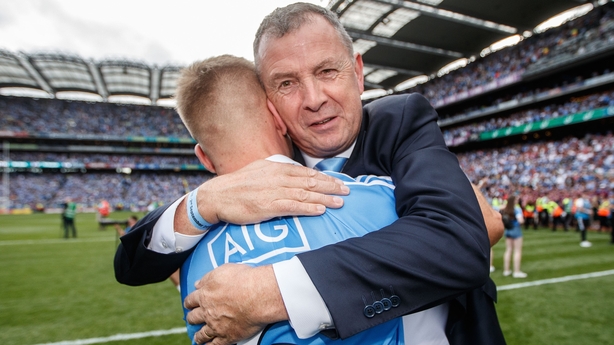 As part of the GAA's Fixture Calendar Review Taskforce, he said he would advocate that position ahead of Congress in February.
"But we cannot ignore another 'elephant in the room': unless we devise a calendar that secures a far healthier ratio of games to training sessions, we may as well have been splitting hairs, not seasons,"  he warned.
Costello also argued that a straight knockout championship is not a long-term solution for the GAA to alleviate fixture congestion.
"Many observers were rushing to bow at the altar of a straight knockout championship this year," he said, referring to the success of Tipperary and Cavan in their provincial championships.
"This euphoric viewpoint wasn't confined to Premier partisans or Breffni die-hards either," he pointed out.
"While you can only salute the ravenous intent of both Tipp and Cavan, who is to say they would not have produced something similar in Munster/Ulster finals if a qualifier safety net had still been in place?
"In the cold light of a winter's day, let's not forget the reason for introducing the qualifiers in the first place, all of two decades ago. Inter-county players, especially those from the weaker counties, were frustrated to the point of despair at being asked to train so hard for months on end when the only guarantee was one championship match at the end of all their toil.
"In such unique circumstances, a straight knockout football championship was the best and probably only solution in 2020. It is not, however, the long-term answer."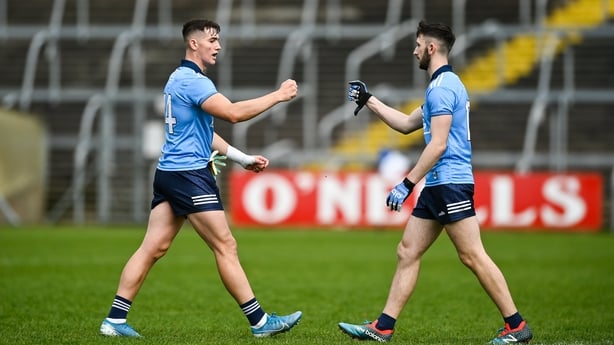 In his report Costello also bestowed sympathy on the county's Under-20 footballers who are waiting for their All-Ireland final with great patience.
"There are so many people who deserve our sympathy after this cursed coronavirus year - primarily those who have suffered most through the bereavement of loved ones," Costello says.
"But in a strictly GAA context, the people I feel most sorry for are the Under-20 footballers of Dublin and Galway. This year's ill-fated EirGrid U-20 championship has become the sporting equivalent of Groundhog Day: every morning you wake up only to realise it's the same day, and tomorrow's tantalising final is as far away as ever.
"It is welcomed that the competition is now to be concluded in this calendar year as our U-20s prepare for their All-Ireland final to be played, as the curtain-raiser, to the senior final in Croke Park on Saturday, 19 December.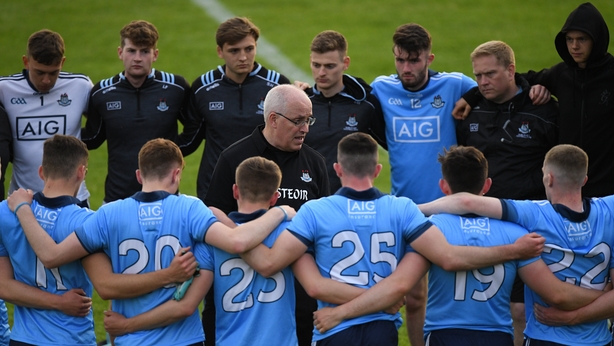 The Dublin CEO also examined the state of hurling, pointing out that at the GAA's annual Congress in Croke Park last February, a landslide 82% of delegates voted against a proposal for the introduction of a black card/sin bin in hurling.
"The singularly unsuccessful motion advocated a black card rule similar to the one that already applies in football, designed to tackle cynical play infractions such as a deliberate pull down, trip or body collision. It has been obvious for some time, long before this Congress rebuttal, that a well-meaning constituency of hurling stakeholders (players, managers, officials and supporters) are staunchly opposed to the introduction of the black card," he said.
"Perhaps they view football and hurling as two very distinct games that shouldn't automatically be viewed through the same rule book prism – and they have a point."
But Costello argued that perhaps some of them also possessed a slightly misty-eyed view of the ancient game: that warrior heroes were incapable of cynicism.
"If that is their belief, clearly they are wrong. Cynicism exists in every team sport; it is more likely to be prevalent at the elite level, too, unless there are sufficient sanctions that render it damaging to your team's prospects."