Goals from Conor Byrne and captain Dean Healy propelled Wicklow through to a Leinster SFC quarter-final against Meath after toppling Wexford for the second weekend running at a miserable Chadwicks Wexford Park on Sunday.
The Garden County had denied their neighbours in a Division 4 league promotion shoot-out eight days earlier at the same venue, and they continued to prosper at the expense of their neighours, whose last victory in the Leinster championship extends back to 2014.
Wexford made five personnel changes from the league meeting whereas Wicklow made just one, as James Sheeran replaced Eoin Darcy.
Conditions were just as miserable as eight days earlier – driving wind and rain - and while Wexford opened with points from Eoghan Nolan and Ben Brosnan (free), they couldn't gain any significant advantage from first benefit of the gale.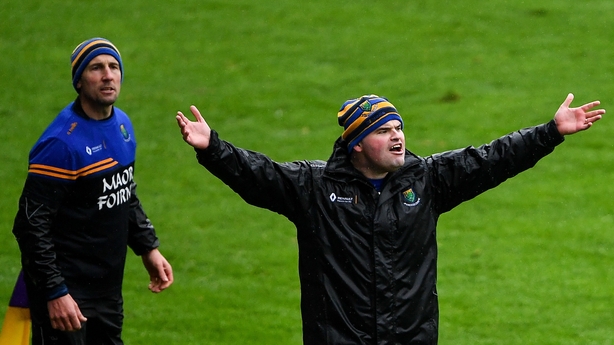 Indeed, Seánie Furlong and Conor Byrne (free) ensured that Wicklow were within 0-3 to 0-2 at the first drinks break.
Wexford established some daylight between the 23rd and 27th minutes as Brosnan (two frees) and Mark Rossiter opened-up a 0-6 to 0-2 gap while Brosnan was unfortunate to see a kick go wide off an upright.
Enterprising Wicklow held their composure and engineered a morale boosting goal on 34 minutes, with advanced centre-back Niall Donnelly feeding captain Dean Healy for the midfielder to net a low finish (0-6 to 1-2).
Healy's centre-field partner Pádraig O'Toole soon tied matters, but Wexford responded through Brosnan (free) and Alan Tobin for a narrow 0-8 to 1-3 advantage at the break.
Outstanding defender Martin O'Connor burst through to extend Wexford's lead to three points within seconds of the restart.
But Wicklow's faith grew stronger in the ever worsening conditions as they regained parity after 49 minutes with points from Seánie Furlong (2) and Rory Finn (1-6 to 0-9).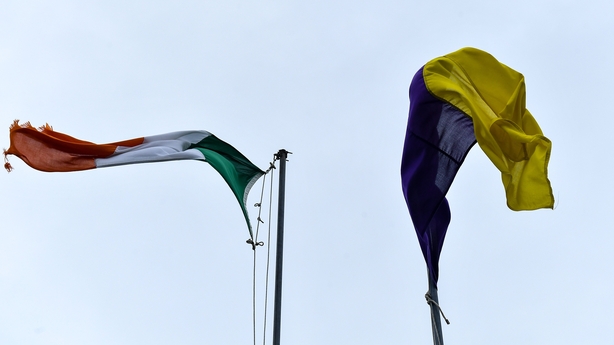 Wexford were now down to 13 players after Eoghan Nolan and Conor Carty received black-cards in separate incidents, and Wicklow continued to profit as they gained their first taste of the lead through a Seánie Furlong free after 54 minutes (1-7 to 0-9).
The Garden County resumed after the last hydration break in tremendous fashion when newly introduced sub Enda Darcy broke the ball down for Conor Byrne to drive to the net on 56 minutes (2-7 to 0-9).
That proved to be the goal-scorer's last act as he clattered into an upright and was immediately forced off.
Wexford desperately tried to rescue their season. But it was all in vain as points from sub Gearóid Murphy and 'keeper Mark Jackson (a '45) ensured Wicklow's first victory in the province since an extra-time win over Offaly in 2018.
Wicklow: Mark Jackson (0-1 '45); Patrick O'Kane, Jamie Snell, Eoin Murtagh; Rory Finn (0-1), Niall Donnelly, Dave Devereux; Pádraig O'Toole (0-1), Dean Healy (capt., 1-0); Andy Maher, Mark Kenny, Darren Hayden; James Sheeran, Seánie Furlong (0-4, 2 frees), Conor Byrne (1-1, 0-1 free).
Subs: Eoin Darcy for Kenny (54); Gearóid Murphy (0-1) for Byrne, inj. (56); Oisín Manning for Devereux (60); Chris O'Brien for Sheeran (64); Daniel Keane for Donnelly (66).
Wexford: Ivan Meegan; Martin O'Connor (0-1), Gavin Sheehan, Conor Carty; Glen Malone, Eoin Porter, Brian Malone; Niall Hughes, Donal Shanley; Alan Tobin (0-2, 1 free), Liam Coleman, Mark Rossiter (0-1); Ben Brosnan (capt., 0-5 frees), Eoghan Nolan (0-1 mark), Nick Doyle.
Subs: Kevin O'Grady for Rossiter (35); John Tubritt for Brosnan, inj. (48); Paudie Hughes for Shanley (51); Daithí Waters (0-1) for Doyle (60); Tom Byrne for Coleman (63).
Referee: Maurice Deegan (Laois).