The AFL had scarcely returned when the complaints started.
Low scoring games and conservative strategies meant the joy at the sport's resumption was short-lived. Last week it was Richmond coach Damien Hardwick who was unhappy in the aftermath of a 4.10. (34) to 3.8. (26) victory over Sydney Swans.
"It was a horrendous game of football," said the defending champions' boss.
"There's no doubt about that. It was hard to watch, it was hard to play, it was incredibly frustrating. Unfortunately, it's sometimes how games pan out.
"You have a lot of players in one D50, they can't get out and we can't score...it is farcical in nature really. Horrible game of football."
Hardwick later rowed back on his comments after receiving a "dressing down" from his wife but the theme lives on. A debate strikingly like the one that has unfolded within the Gaelic football community in recent years.
Those parallels combined with the existing environment means the 2020 championship could well be destined for a similar fate.
In Australia, 2019 was the lowest-scoring season for 52 years. Media criticism and fans' grievances have been an ongoing headache for the AFL.
There was overarching concern that the sport was reaching a crossroads. They reacted with new rules to help open up the game and increase scoring.
A noble plan until Covid-19 disrupted everything. The Richmond versus Sydney tie was the second lowest scoring of the AFL era and it did not occur in isolation.
Thanks to shorter quarters, condensed fixtures and high stakes, the trend will continue in 2020.
A man at the heart of Swans defence on the day was former Tipperary minor Colin O'Riordan. For him, the conditions and circumstances meant it was only ever going to be this way.
"What does he expect us to do? I don't know… It was the game," he said. "Conditions were terrible, it was p***ing rain, wailing wind, you couldn't get the ball in your hands let alone control it.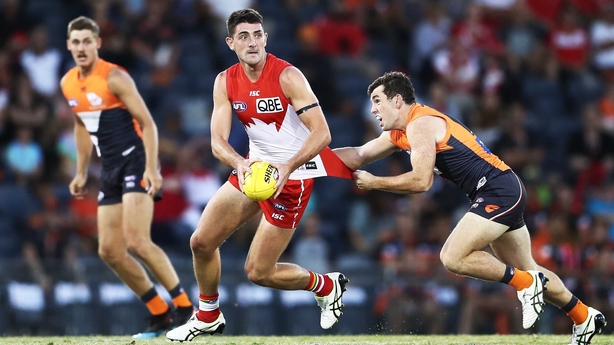 "It probably was more defensive than usual but the stakes are what they are."
Lockdown forced players to prioritise physical and technical training. Crucially, it also meant tactical work was virtually impossible. As far as O'Riordan is concerned, the consequence of that is inevitable.
Innovation needs tinkering over time. Nobody was afforded that luxury.
Training in pairs and going out into a game is night and day. With three to four weeks to prepare, it is going to be different.
He said: "As soon as lockdown happened, we were locked out of our club. We could only train in pairs. We were on government guidelines like everyone else. We trained in pairs until the small group stuff came in.
"You can't compare. Training in pairs and going out into a game is night and day. With three to four weeks to prepare, it is going to be different. This is unprecedented.
"Look, these games will happen and people will be frustrated."
Defensive strategy is similar across the sports because the principles are the same: low blocks, clear understanding of purpose, numbers behind the ball. It is an approach governed by risk aversion. High stakes are a sure-fire way to ensure low risk.
A straight knock-out championship will instinctively prompt conservatism.
Combined with time constraints, coaches will be tempted to overlook creativity and prioritise physical, mental and technical development.
Meath coach Colm Nally is currently facing into this predicament. The return to training protocols and crammed inter-county fixture schedule leaves little space for tactical work.
"So far, you would have done absolutely nil," he explains. "The timetable doesn't allow for much in the future either. Teams wanted to make sure they got their players up to speed. The first priority everywhere was physical shape, maintaining that.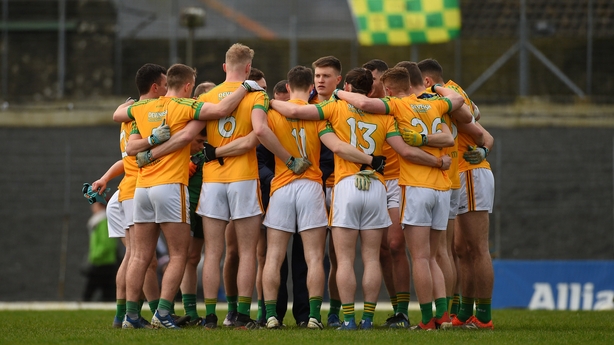 "You were never going to get time to do tactical work. You can refresh and do some stuff remotely, tactics you have worked on previously.
"But watching something in a class or on a screen is a different world to doing it on the field. You can't even do walk-throughs.
"If you follow the timetable, there are two league matches but no one wants to show something that close to championship. Teams will dissect it."
The new rules were supposed to open up the game, but few counties have had a chance to fully embrace them. As a result, it is the elite few with established structures who have an advantage.
"You need time to develop something as simple as cohesion," says Nally. "The better teams will have systems and set-ups embedded already, a reservoir of plays that are already there.
"Dublin have an advantage in that they are in the latter stages of the championship every year. That allows them to embed systems.
"It builds over seasons. They will have set-plays, numerous tactics they can go back to. They have already been stress-tested. New teams who haven't been at that level for as long don't have that.
"You need to be exposed to the highest level over time.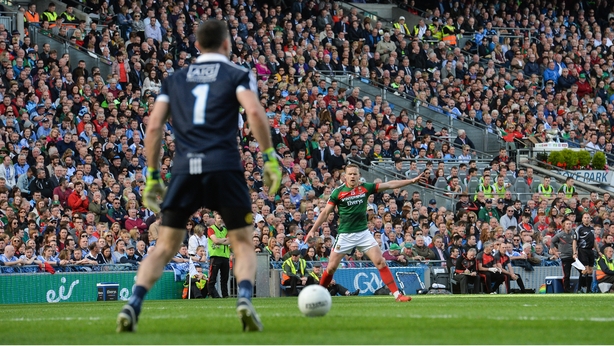 "Something as simple as a kick-out move they mightn't have used for years, all of a sudden they pull it out. They have it banked."
But that does not mean we won't see something new this winter. Aged systems can still unfold with fresh players.
"The only thing you might see new, Dublin or Kerry could produce a player we know nothing about," he adds.
"For example, if you take the top four teams, they would have a huge amount of data on each other. They have done vast research. So, if you can produce a player they know nothing about, it is like an ace up your sleeve.
"Sometimes you see a player come out and initially he is on fire until opponents can build up a bank of analysis. Eventually you learn he likes to turn this way; he wants to come on a loop but it takes time.
"I think Kerry and Dublin have a couple of them. Even counties like Mayo with strong underage teams in recent years. You might see a player come from nowhere and have a big say."
At the end of the day, what do people want? We have sport back, be happy.
Ultimately, this has been a severely interrupted and disorganised season. Of all the resumptions in sport so far, very few have been smooth. Styles and standards will suffer. The current climate ensures nobody can control that.
What you can control, O'Riordan maintains, is how you react to it.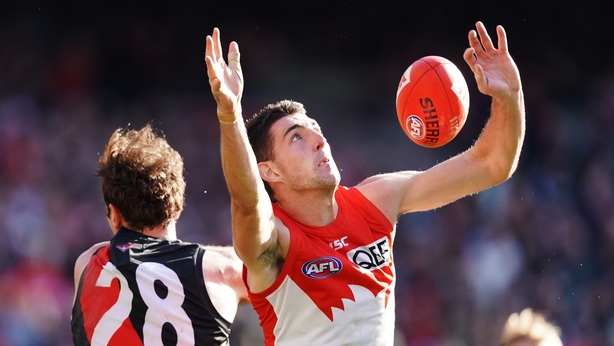 He says: "At the end of the day, what do people want? We were crying out for sport. If it's a bad game are you really just going to bag everyone involved?
"We have sport back, be happy. It will happen. It has happened in soccer already; bad games will happen. Just be thankful we have live sport again. It is such a relief to be able to watch live sport.
"Everyone needs to take a breath, realise players did not have much time to prepare. Be grateful and thankful you can watch something."
We need your consent to load this rte-player contentWe use rte-player to manage extra content that can set cookies on your device and collect data about your activity. Please review their details and accept them to load the content.Manage Preferences