This week the GAA trumpeted and celebrated the return of their every popular Cúl Camps, much to the joy of beleaguered parents throughout the island.
For a fairly modest fee, supplemented no doubt by the scheme's major sponsorship deal with Kelloggs, children can avail of a solid grounding in the basics of Gaelic games and give their parents a well-earned breather after the last four months of Covid-19 enforced cabin fever.
In the same week that thousands of youngsters were carted off to GAA grounds throughout the country with their packed lunches in toe, Dublin footballer Dean Rock caused a bit of a stir among some GAA fans.
Rock is offering training services of his own with a highly specialised one-on-one and small group training on the art of taking free-kicks.
Screenshots of literature and adverts for the 'Dean Rock Free Taking Project' began doing the rounds on social media at the start of the week, raising eyebrows and causing several monocles to be dropped.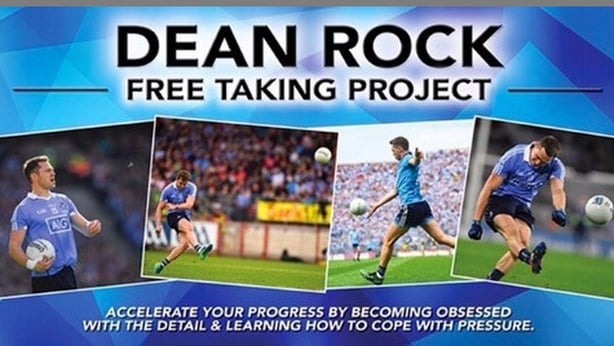 Rock offers workshops, weekend academies, small group sessions and one-on-one training all aimed at improving the accuracy and reliability of attendees free-taking. So far, so standard.
On the face of it, what managed to upset the chattering classes of the GAA online community was the fact that Rock was very upfront about the fact that these private lessons are paid sessions and that the pricing structure is in line with what you'd expect from private coaching in other sports.
A reported €350 for two one-on-one sessions (the prices circulating on social media have not been confirmed by Rock) from a six-time All-Ireland winner seems fair enough when you consider that coaching from a tennis player or golfer of his stature, expertise and ability would run you. Ask someone like Johnny Sexton how much that kind of training would cost and you'd quickly be called if for a sit-down with your bank manager.
Dig deeper and the main issues appear to be that Rock has been so upfront about what he rightly believes his time is worth and the fact that the money will be going to him and not back to the GAA.
A GAA man offering paid GAA coaching without the GAA getting a slice of the action? There's more than a sense of 'render unto Caesar' about the reaction.
Elements within the GAA have long had an uneasy relationship with personal enrichment of its more high profile members, but now there's a sense that Rock has somehow crossed a line of vulgarity by putting it there in black and white just how much he values his services. The code of omerta that surrounds what coaches and managers pick up in expenses is as strong as ever after all - 'you don't talk about money' and all that.
Rock has become a target for his honesty and the fact that he has been so up front as much as anything else. But really this is just the latest skirmish in the GAA's covert struggle to retain its amateur ethos.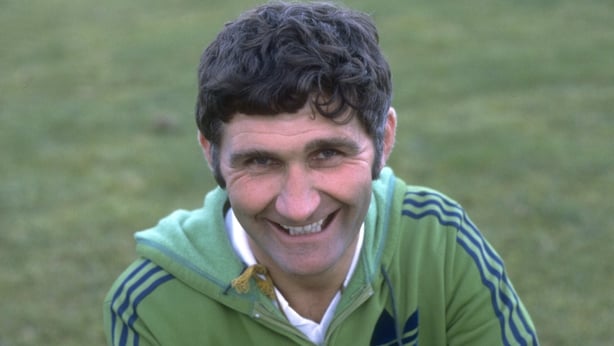 It's all Mick O'Dwyer's fault after all. The legendary Kerry manager lit the fuse of unsanctioned commercialism when he brokered a deal for his team to rock up to the 1982 Munster final in Adidas jerseys rather than the GAA approved O'Neills, reputedly in exchange for a £10,000 'contribution' to the Kerry holiday fund.
Micko repeated the trick three years later when on the morning of the All-Ireland final, Croke Park officials were horrified to see the Kerry boss and member of his team appear in an advert for Bendix washing machines. 'Only Bendix could whitewash this lot' was the fairly wry tag-line, not bad for the era.
It hasn't exactly been a free-for-all since then but O'Dwyer helped to crack open the door for others to push against.
Pat Spillane, obviously inspired by Micko's entrepreneurial streak was one of the first trailblazers in the field of product endorsement, appearing in print adverts to endorse Tend-R-Leen, the low-roughage feed for dairy and beef steers.
"For my money there's no better substitute for Tend-R-Leen," said Spillane and who could argue with him?
That Spillane ad was the starting gun in the arms race of GAA players putting their names to agricultural products.
Who can forget the sight of DJ Carey giving a box of Tetra-Delta a fair old puck in the battle against mastitis or Tipperary hurler Bobby Ryan extolling the virtues of Zerofen when it came to picking the right cow wormer for you?
We need your consent to load this YouTube contentWe use YouTube to manage extra content that can set cookies on your device and collect data about your activity. Please review their details and accept them to load the content.Manage Preferences
These ads and endorsement were largely uncommented upon in the public discourse at the time, aside perhaps from questions about the production values. They were after all good GAA men, selling good GAA products.
Perhaps that's where Rock has come a cropper.
There's a confidence about a man who knows that he's not only the best at what he does, but that he's good enough to charge people decent money to show them how they can emulate him. To some, that kind of thing steers dangerously close to the most Irish of social faux-pas - notions.
Rock is someone who knows his ability and knows his value. That may not sit well with some of the more traditionally-minded members of the association but as the debate surrounding the amateur status of players, who increasingly have professional demands placed upon them continues, it's something we're going to see more of in the future.