Four-time All-Ireland winner Darran O'Sullivan does not believe that Diarmuid Connolly will be ready for the intensity of an championship semi-final against Mayo and warned of potential unrest in the Dublin squad if he was to start.
Connolly returned to the Dublin side for the first time since the final of 2017 in what was a dead-rubber against Tyrone in the Super 8s at the weekend.
Originally named among the substitutes, Connolly was one of six late changes made to the side that ran out 1-16 to 0-13 winners in Omagh in an encounter that rarely rose above the level of a training session.
Connolly scored one point and was black-carded late on and O'Sullivan feels that an All-Ireland semi-final against Mayo would be too much of a step up for him at this stage of the campaign.
The former Kerry star also warned of possible ill-feeling in the Dublin panel, if Connolly were to be added to the match-day squad.
"I definitely wouldn't be surprised if he didn't see game-time against Mayo," O'Sullivan told RTÉ Sport.
"I watched him and we all know his talent but there's such a big jump in intensity and there's nobody more intense and more physical than Mayo.
"If you're away for that amount of time, I don't care, you just can't get up to the pitch of it just when you want to, no matter how intense training is.
"Mayo are more intense than anyone else.
"Everyone wants to see the best players and he is one of the best players out there but I just think it's a funny one, I think it's a strange one by Jim Gavin.
"If he was one of my team-mates, of course you want him back, but that panel is so competitive, they've won without him and now he's going in and he's jumping the queue.
"There's bound to be a few fellas' there going 'hold on, he's a great player but I'm bursting my arse here and there's another fella' after jumping ahead of me'."
While O'Sullivan wasn't over impressed by Connolly's return, he was full of praise for Mayo and the way they secured their place in the semi-final.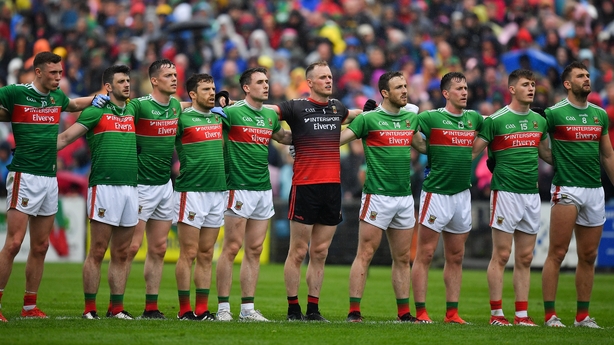 Mayo scrapped and battled their way to a 1-14 to 1-10 victory over Donegal at MacHale Park to ensure their progress to the last four and for O'Sullivan, there are few better teams when it comes to grinding out a win like that.
"It was just typical of this Mayo team," he said. "When their backs are against the wall, they dig deep, they fight and they were very impressive.
"It's just their resolve and their ability to grind it out. When Donegal got a bit of momentum early in the second-half, you're thinking 'pressure's on now'.
"But like that Kevin McLaughlin came on, his first touch was a point, Andy Moran never stopped moving and got two late scores, they're just a different team when it comes to being on the flat of your back.
"The way the game was with the conditions, it was suited to Mayo. I was impressed with that Donegal team but they are a bit lighter than previous Donegal teams and they have a couple of lovely footballers that the conditions didn't suit.
"It came down to being a battle, who was better at grinding it out? And that Mayo team as I said are better than any of the other teams around [at that]."