One Dublin player had enough.
For a year or more, he had endured the debate about their increasing domination of Gaelic football and listened to insinuations about the team's supposed 'professionalism' relative to their rivals.
Now, he decided to speak out. 
"Professionalism is a tag I have come to resent," he wrote. "It has usually been used in a derogatory sense, to imply that our achievements have been easily bought rather than being the product of honest endeavour, skill and a little know-how."
The words were written by Tony Hanahoe, Dublin's centre-forward, captain and manager during the 1977 and 1978 seasons.
He was writing for Magill magazine, then in its first incarnation under the editorship of Vincent Browne. The article is preserved online on the Politico.ie website.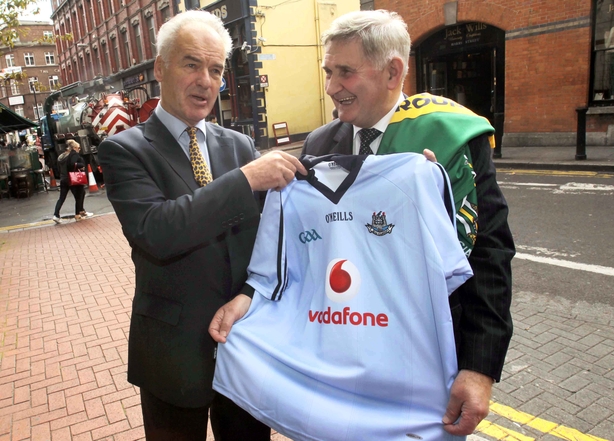 The piece appeared in the October 1978 edition, a week after Dublin blew their chance of a three-in-a-row following a spectacular second-half implosion against Kerry. 
Just underneath the headline, a sub-editor teed up the article by asking: "How did the reputedly unbeatable Super Dubs suffer such an abject defeat to Kerry?"
The 'reputedly unbeatable super Dubs' would go on to demonstrate their beatability time and again over the subsequent decades, racking up only two titles in 32 years.
This little speck of archival material might be seized upon by those Dublin fans wary of the current narrative about their team and where it might lead (and we know where that is because Colm O'Rourke has told us). 
'See, periods of Dublin dominance have always been greeted with outsized panic by rival counties,' they might say.
'Because Dublin is a place apart obviously and so-called neutrals can't accept their dominance like they can other counties. But the cycle always turns and this is no different from any other era.'
As far as Dublin's future goes, the debate is split into two camps: those who subscribe to the cyclical theory of Gaelic football (as outlined above) and what we might call the 'end of history' theorists.
These Francis Fukuyamas of Gaelic football commentary insist that the jump-start Dublin received in the shape of development money back in the noughties has allowed them to exploit their already mammoth population advantage and establish a gap between themselves and the rest which will be impossible to bridge, even in the long term.  
Those wondering about the future of the All-Ireland football championship need only look at the state of the Leinster championship now, they say. 
Once upon a time, supporters of strong sides in other provinces used to shrug that the standard in the rest of Leinster was poor in any event. 
This bold and rather blasé talk was quietened somewhat after Ulster's best team (by a mile) were destroyed in Croke Park on the final Sunday of August. It was a sobering afternoon for the neutrals.
'What if we're all the 'rest of Leinster' now?', the more fatalistic muttered in a horrified whisper. 
The most vocal advocates of the cyclical 'golden generation' argument are former Dublin footballers and supporters and Kerry chaps who are afraid of showing weakness.
(While Dublin supporters would view the splitting of their county as a hostile act of sacrilege, Kerry fellas would, one suspects, regard it more as an admission of defeat).
The likes of Ciaran Whelan, for instance, have insisted in the past that we are simply witnessing a golden generation of the type that has occasionally surfaced in other counties. This generation of players, most especially Stephen Cluxton, will be extremely hard to replace when they drift away, no matter how state-of-the-art the conveyor belt that has been constructed.
Those on the other side of the argument insist this is hopelessly naive, pointing to the ominous level of turnover in personnel already witnessed in Dublin since 2013.
Dublin were easily able to squash the runaway Ulster champions while leaving two former Footballer of the Year winners sitting on the bench.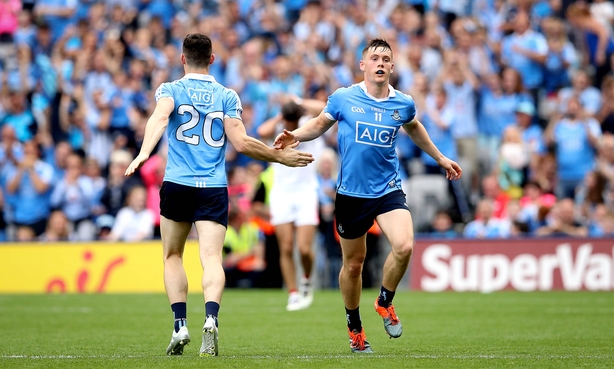 The most adored player among the supporters, meanwhile, was introduced with only a minute remaining, largely it seems for the purposes of generating a cheer from the Hill. 
The Man of the Match from the 2011 All-Ireland final - still in his twenties - has slipped off the radar at county level and is now contemplating a transfer to Monaghan.
And their third team - comprised of club players who don't get a look-in in summertime - won the O'Byrne Cup earlier this year while the 2016 All-Ireland winning panel was in Jamaica.
One current inter-county footballer who previously worked as a Games Development Officer in Dublin is fairly emphatic in his view.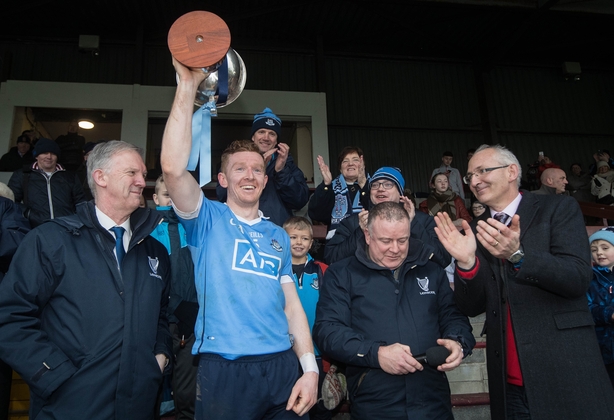 "Look, this isn't a once a generation team. This is a huge problem that the GAA is after creating. This is a monster that's been created here. It's getting stronger and all the other counties are getting weaker. That's the way I see it," he tells RTÉ Sport. 
"The numbers Dublin GAA have are just frightening. The resources they have are just frightening. I think it's only going to get worse, to be honest with you. It's a professional organisation against amateurs and people can brush it up anyway they want. That's what it is.
"The GAA has created this animal and it's roaring now and they can't do anything about it. Look at the sponsorship Dublin GAA has. Counties around the country struggle to get 50 grand off their main sponsor whereas Dublin are getting 100 grand from maybe their tenth sponsor!"
The games development machine in Dublin is certainly something to behold. The work of IT Tallaght researcher Shane Mangan has already been well circulated, indicating that Dublin receives vastly greater amount of development funding per registered player than any other county.
Games Development Money per registered player. So much for a level playing field... #Dublin #GAA @sheikhbarabas @EwanMacKenna @The42GAA pic.twitter.com/TXs7qTISpo

— Shane Mangan (@Shane_Mangan) October 4, 2016
Most serious clubs in Dublin have a games development officer attached to them and some of the bigger ones have two working with them. In most cases, half their salary is paid by the county board while the other half is paid by the club. 
Where clubs like Kilmacud Crokes and Ballyboden employ more than one full-time coach, one is subsidised by the county board and the other is paid by the club. 
Some of the smaller clubs have development officers working for them on a part-time basis.
Counties like Laois and Clare - admittedly places with much smaller populations - have only four full-time coaches serving the entire county. 
While Dublin's financial advantage dates back to the Bertie Ahern era, it is only six years since Dublin GAA unveiled their 'Unleashing the Blue Wave, 2011-17' document, a plan to turn the capital into the leading GAA county. 
(The document, by the way, requested that Dublin be granted the status of a 'province' for administrative purposes while still holding that any attempt to split the county for playing purposes was too offensive to discuss). 
Six years on, it feels like 'Unleashing the Blue Tsunami' would have been a more appropriate title. The rest of Leinster has already been engulfed by the floods and is in danger of becoming a wasteland on the inter-county scene. 
Dublin may yet stumble in their three-in-a-row attempt like Tony Hanahoe's team of 1978. In recent years, they've only squeezed by a highly stubborn and incredibly hungry Mayo team (truly a golden generation in their own county).
But even if they trip up on Sunday - and the bookies believe that is unlikely - the state-of-the-art production line will continue to crank out players of frightening quality. 
All evidence points to Dublin dominating the sport for many years yet. 
Live coverage of Dublin v Mayo in the All-Ireland SFC final (3.30pm) on The Sunday Game Live from 2.15pm on RTÉ2, with live radio commentary on Sunday Sport, RTÉ Radio 1 from 2pm.
Live blog from 1pm on RTE Sport Online and the News Now App.
Highlights of all the day's action on The Sunday Game on RTÉ2 from 9.30pm.