After a break that seems to have lasted merely minutes, the Gaelic football season is set to get underway for 2017, writes Peter Sweeney.
Warm-up competitions in each of the four provinces throw-in on Saturday and Sunday, though, admittedly, a few games have already been played here and there, and interest in them continues to grow.
Big crowds will turn out to games over the next few days as fans, many bored after a festive period sitting around at home and starved of inter-county games since October, mobilise.
Of course, 20 years ago the thoughts of big crowds at football games in January was as alien as rugby and football in Croke Park, but these things have come to pass too.
A growing Gaelic Games media coupled with key events like player strikes in Cork, high-profile appointments in lower-profile counties such as the late Paidí Ó Sé in Westmeath and repeated rules experimentation have helped to boost the interest levels in the O'Byrne Cup, McGrath Cup, Connacht League and McKenna Cup.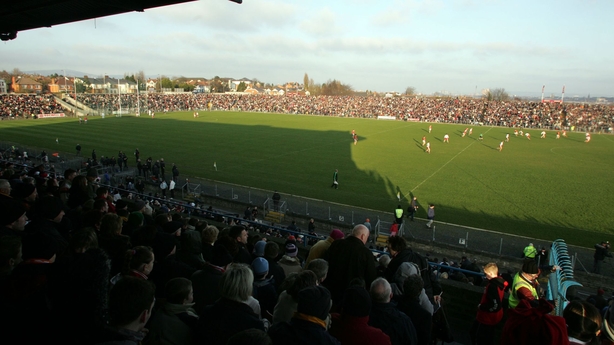 The hurling season began midweek and continues this weekend too, but there is a view within the GAA, right or wrong, that the small ball game looks after itself. Because of this, it tends to come in for less scrutiny, particularly in January - a time of year when hurling was never meant to be played anyway.
This weekend's big throw-in will help to focus attention on three of the biggest issues currently occupying minds invested in Gaelic football - two long-running and one new.
The long-running matters are fixtures and the black card, the new kid on the block is the mark, which is now part of the game.
The competitive inter-county season, including League and Championship, ensures counties a minimum of nine games - seven in the spring plus two in the summer. That's nine games across five months.
But a county like Division 4 Wicklow will play three inter-county games this month, conceivably five if they get to the O'Byrne Cup final. That's anything between one third and a half of all the inter-county games they'll play all season in a three-to-four-week period.
If they fail to get to the Division 4 final, lose their first round in Leinster and in their opening qualifier, they'll play nine more games all year and have the guts of seven months to wait before they're next in action.
Even those counties that get a bit of a run going during the Championship aren't going to get many more games and the majority of them are gone by late June or early July.
It's long been known that this is simply an unsustainable model and one which has a trickle-down affect on the club calendar, leaving players at local level idle during the prime months of the year.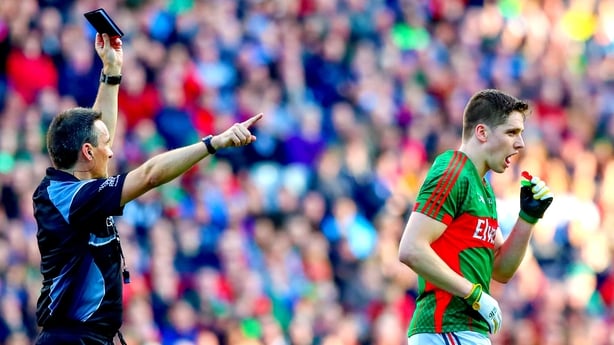 The black card was brought in with the best intentions of curbing cynical play in football and it was always, at best, going to be an imperfect solution - one that Croke Park is wedded to for the foreseeable future.
Given the slippery, boggy conditions that players often meet in January, there are likely to be plenty of contentious black cards and further calls for its removal. This isn't a debate that is going away, anymore than the debate around fixtures.
And then there's the new debate in town - the mark, which was introduced to many people's surprise at the GAA's Annual Congress with the plan of increasing high-fielding, which is seen as one of the core skills of the game but one which has been on the wane for decades.
A mark can be called by the receiver if he catches the ball beyond his own 45-metre line from a kick-out so long as it doesn't bounce and isn't touched by anyone else, though they can also play on if they wish.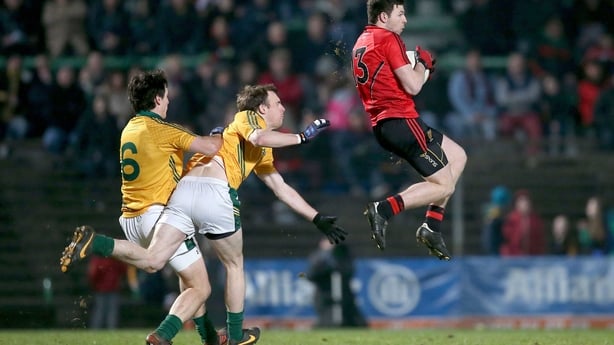 The notion that this is going to increase high fielding appears fanciful, not least because the GAA have experimented with the mark on several occasions in the past and each time deemed it surplus to requirements.
Gaelic football is now a game of possession - holding on to the ball is key to winning games. It's hard to see any manager telling their goalkeeper to go long and up the middle with their restarts in the hope of winning a 50-50 contest just to get a free kick in the middle of the field.
Much more likely, keepers will continue to go short so that they can build from the back and the majority of marks will be won by players darting towards the '45' and taking an uncontested catch into their chests.
The mark wasn't expected to be passed at Congress but it got through, and now it's in the rulebooks with only the most cursory of trials in underage competitions. It's an odd way to run a sport, but that's how the GAA works.