The silly season is over but can anyone new challenge for honours?
A wise man once said that nature abhors a vacuum. Sport is little different. If it isn't filled with hope, activity and challenges, there is a fair chance that it can be hijacked by fear and wild comment.
December and January are usually the months where opinions that provoke and challenge are aired. It is a time when little in the way of meaningful activity is there to deflect attention from views expressed.
Recent months have confirmed this. Much print space has been given to the issue of providing meaningful fixture programmes for club players; to the teething problems that has beset the introduction of the black card and to the ever growing concern with the over use of the hand-pass in the game of football. And as for the malign spectre of slavery in the code... I'll leave that to Joe to argue!
Thankfully this coming weekend heralds a resumption of the football league; the annual guessing game as to who will most likely succeed during 2015 has started already.
Most see the race for Sam Maguire as being a contest between Kerry, Dublin, Mayo, Donegal, Cork and Tyrone. There is a sense that Dublin, with their undoubted pool of talent, will be smarting to regain the ultimate honour after what was, by their standards, a shock defeat to Donegal last August.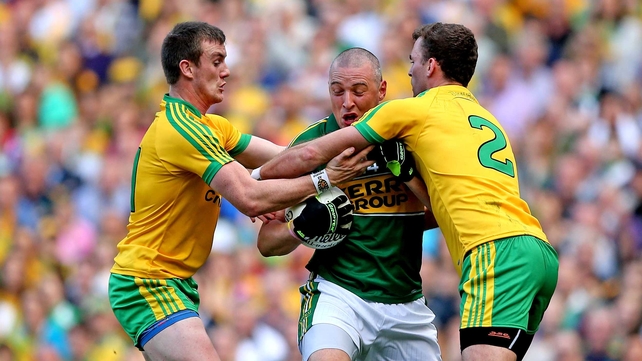 Kerry, with Tommy Walsh and Colm Cooper back in harness, will approach the season with that ever-present air of confidence.
Noel Connelly and Pat Holmes will spare nothing in squeezing another massive effort from the Mayo lads and attempt to achieve that elusive moment of glory that has come tantalisingly close in recent seasons.
Donegal will be gritty, formidable and determined to move confidently into the post-McGuinness era, and Cork and Tyrone are equipped with sufficient talent to make the last four of the championship, at least.
But are there teams out there who have been in the shadows over the past six years and who are ready to announce themselves onto a higher plateau?
Since 2009, with the exception of Dublin, only two Leinster teams, Meath and Kildare, have managed to reach an All-Ireland semi-final. Each has done this on one occasion only.
A comparatively fallow period has ensued for Tyrone since their third All-Ireland win in 2008. They have contested two semi-finals but aside from Donegal the only other Ulster flag bearer at the last-four stage or better has been Down who narrowly lost the 2010 final to Cork.
Mayo alone have carried the Connacht flag into the latter stages of the championship while in Munster the sterling work carried out at underage in Tipperary, in particular, hasn't yet reaped the hoped-for dividend.
A number of the successful 2011 minor squad have, when the choice arose, plumped for hurling in preference to football so the likelihood is that Cork and Kerry will, as is usually the case, be the southern standard-bearers at the latter stages of the championship.
If I was challenged then to name four teams who I think have the talent, organisation and potential to take their game to a higher level this year I would plump for Galway, Armagh, Kildare and Roscommon.
Under John Evans, the Rossies have made steady progress and will play in the very competitive Division 2 this year. They are well coached and have what most counties crave – a slick and dynamic forward line.
By reaching two U-21 finals in the last three years they gave notice of their worth and there was little disgrace in losing to quality Dublin outfits on both occasions. Liam Kearns, the highly respected former Limerick manager, has been added to the managerial ticket this year and I believe he has qualities that can take Roscommon to another level.
The Murtaghs, Smiths, Cathal Cregg, Ciaran Cafferkey and the experienced Kilbrides will provide a solid base on which to build. Their recent win over Mayo at McHale Park was their first at the venue since 1986. The confidence gained from winning the recent FBD should stand to them for the season. They are worth watching.
Galway will want a say in all of this and now that their hero of yesteryear Kevin Walsh has taken the managerial reins, hope is beginning to grow. With a core group from the successful All-Ireland U-21 squads of 2011 and 2013 to choose from there is a genuine sense that the team is on the cusp of an exciting period once again.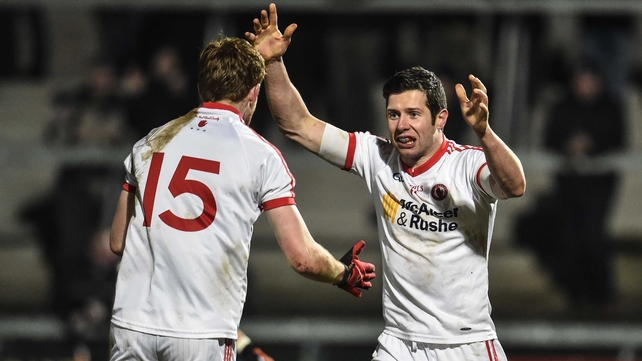 It's a county that can dredge a maximum from its talent pool when the sniff of success emerges. Their meetings with Mayo in the last two seasons have seen comprehensive green-and-red triumphs. The appetite to avenge these will be sharpened as the year progresses so don't be surprised to see the skills of of Thomas Flynn and Fiontán Ó Curraoin in Croke Park later in August than heretofore.
Enda McNulty's comments last month that his Armagh team should have won more than a single All-Ireland resonated with many. The current crop, under Kieran McGeeney, won't lack anything by way of preparation or motivation. A narrow defeat at quarter-final stage to Donegal last year hinted at a team on the rise again.
I would strongly endorse the plan to play Jamie Clarke at wing-back where, I believe, he can influence the trend of games to a greater extent than he can from the corner. They are an outfit who have bags of talent and attitude and I expect they will raise a few eyebrows in the coming year.
Though they lost to Meath and Monaghan in 2014, I still think that Kildare can have a successful season with Jason Ryan in his second season at the helm.
The getting to know you period is now in the past and I think that the experience he gained managing Wexford can be put to good use. The display against Dublin was a good confidence builder.
Meath will always fancy their chances in a championship head-to-head with Kildare should that arise but for the current Kildare crop getting to an All-Ireland semi is a challenge that they can deal with and relish.
So there is a quartet that I believe that can have an extended season.
One way or the other my hope is that we see a new team gatecrash the established order in 2015.