By Martin Carney
For the second year in a row, the spectacle of football has paled by comparison with what hurling is offering.
Judging by the evidence from Páirc Uí Caoimh and Elverys MacHale Park over the past two weeks, neither the fare on offer, nor the sense of contest that one anticipates in games at this time of year, were as expected.
At both venues the outcome was never in doubt from early in the second half, even if credit must go to Galway for trying to stay competitive up to the final whistle last Sunday.
"Are we past the point of rescue for Gaelic football this season?"
So are we "past the point of rescue" for Gaelic football this season? Or have the Dubs and Meath something that will grab our attention and generate discussion of a positive nature? 
I accept that many of the games in Ulster were high-octane and full of excitement; Sunday's final between Monaghan and Donegal in Clones should give more of the same.
Back to Leinster, meanwhile, and in their current mood, Dublin look a class above every other team.
Dynamic, at ease with their playing systems, capable of adjusting as games unfold and occasions demand, Dublin have perfected the knack of putting teams to the sword once the opposition reveals a weakness.
Level after 40 minutes with Laois, a decisive 2-11 scoring burst flattened the midlanders as fatigue and raggedness took root.
The trend reprised in extremis at the semi–final stage as Wexford plunged from being within three points of the champs after 37 minutes to eventually losing the remainder of the game on a scoreline of 2-15 to 1-05.
That charge of tapering off could be levelled justifiably at Meath after their semi-final win over Kildare. 
On the back of some really enterprising football on either side of half-time they established a 12-point lead but, whether it was a case of complacency or otherwise, from there to the final whistle they were outscored by nine points to three by their opponents.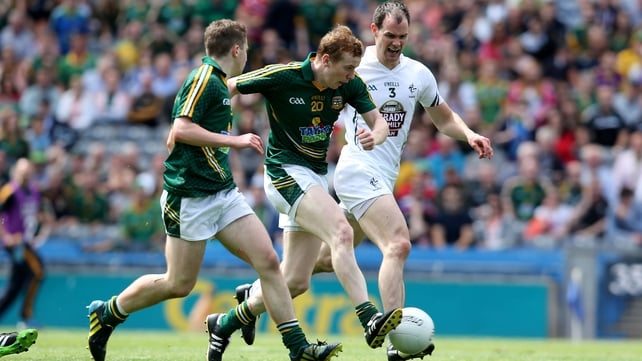 Were a repeat of this trend to occur Dublin would have the all-round game and personnel to punish this deficiency and Meath, I am sure, will be aware of this potential failing and address the issue appropriately.
An ability to sustain the pace and maintain quality with the judicious and timely use of subs provided the common denominator in both of Dublin's outings. In his two appearances from the bench, Cormac Costello not only accumulated an impressive 1-08, but stretched defences to distraction with his speed and work rate.
Equally Eoghan O'Gara, Kevin McManamon and Jack McCaffrey have added lustre and depth to the team when called on.
Fourteen separate scorers in their opening game followed by 12 in the semi-final speak of a Dublin team in overdrive and boasting a forward division on song.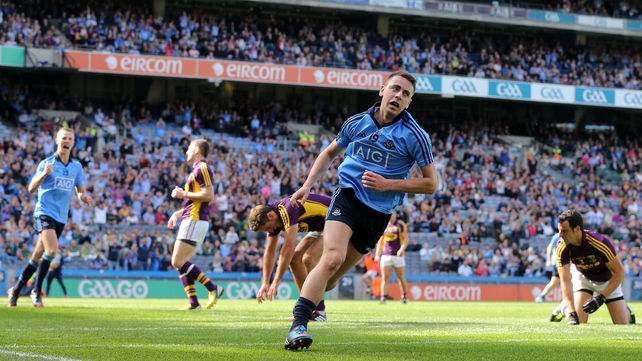 That the supply line to the forward division has remained consistent and fertile has been due in many ways to the excellence of Stephen Cluxton's restarts.
Interrupting this source of possession ought to become a priority area that should exercise the minds of every Meath player. It will need merely a slight drop in concentration from just one player to allow the keeper find his intended target.
Shane O'Rourke and Brian Menton are more than capable of matching the Dublin central pairing in a conventional midfield tussle, but to ensure this happens a huge effort is required from the Meath forward division to force Cluxton into long restarts.
Post-match managerial comments are normally guarded and couched in language that is often anodyne and unlikely to bite the speaker at a later stage.
An exception to this were the recent comments attributed to Kildare manager Jason Ryan in calling into question the legality of Kevin Reilly's hit on Paddy Brophy in the Leinster semi-final.
By doing this he shone a spotlight on the incumbent Meath full-back and created a handy motivational tool for the Royals whenever their paths next cross.
I recall former guardians of the small square - Jack Quinn, Mick Lyons, Darren Fay - men of meaty disposition, who guarded their patch with ferocity and diligence that sent tremors and caused sleepless nights for many.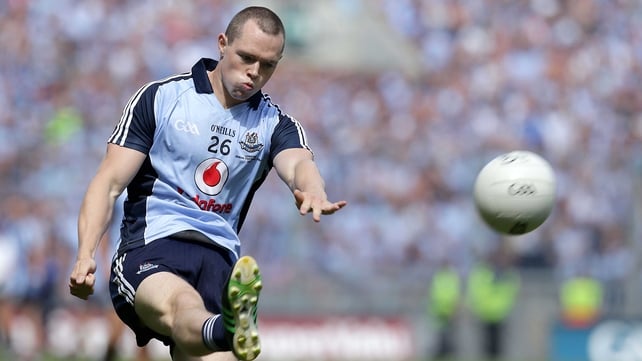 Kevin Reilly is a worthy heir to that tradition. His task on Sunday is to contain the threats posed by the Dublin full-forward line and subdue one of Paul Mannion, Eoghan O'Gara or Dean Rock –depending on who starts.
Likely to be flanked by Eoin Harrington and Padraic Harnan, this trio (unless their outfield colleagues maintain a relentless work rate) will be stretched to the limit in curtailing the presumed influence of the Brogan brothers.
The movement, efficiency and the innate understanding that exists between them has been a cornerstone of much which makes Dublin such an easy team on the eye. Add in the mercurial gifts of Diarmuid Connolly and the industry of Paul Flynn and you have a cocktail that sparkles when in the mood.
Aside from buttressing the mind of the doubter, tradition can be used as a foundation stone from which teams draw strength.
Meath players will relish the massive challenge they face on Sunday and draw inspiration from the exploits of their predecessors.
Even though 2010 was the last occasion where they triumphed over their rivals in the province, and the gap has widened in Dublin's favour in the last two years, I sense there is a burning desire on their part to honour their birthright.
Stephen Bray, Mickey Newman, Graham Reilly and others are more than capable of taking the fight to Dublin but whether or not they possess the required guile, experience and depth of squad remains to be seen.
Verdict: The evidence is compelling so a four-point win at least for Dublin will not surprise me.
Watch live TV coverage of the Leinster SFC final, Dublin v Meath, from 1.15pm on RTÉ Two television on Sunday, 20 July. Live on RTÉ Radio 1 on Sunday Sport.