Mayo manager James Horan admitted his side were off the pace in their 0-13 to 1-09 Connacht SFC semi-final win over Roscommon, but showed character under severe pressure.
"We were just rusty," Horan told RTÉ Sport after the game. "It's a long time since we played. We had a game over in New York, but it wasn't at the tempo and the pace Roscommon brought."
He said that club activities and "various bits and pieces" had hampered Mayo's preparations, and that their performance had given Roscommon the opportunity to stage an upset.
"We were sluggish today, and made a lot of wrong decisions, kicked a lot of wides, and gave away a lot of turnovers," he said.
"It put us under pressure, and gave momentum to Roscommon. And they took it, and they put real pressure on us. By the end of the game, we were delighted to get out of here with a point win,"
Horan picked out some positives from his side's performance, highlighting the displays of Andy Moran, Alan Dillon and Mickey Sweeney.
"That's what you expect those guys to do," he said. "They are top-class inter-county players, and made a big difference to us."
He praised the character and resilience of the Mayo team.
"We went three points down against the wind, against the crowd, against a team with momentum, and we just stuck at it, and kept plugging away, and got there in the end."
"We made a lot of wrong decisions, kicked a lot of wides, and gave away a lot of turnovers"
Horan insisted that Mayo would now be concentrating on retaining their Connacht when they face Sligo or Galway on 21 June.
"Now we'll make sure that we use everything that we've got to be as focussed as we can for a Connacht final.
Roscommon boss John Evans praised his side's performance, saying that they had put emphasis on their tackling, and that this had helped them to nullify Mayo's scoring threat.
He was left to rue a chance that got away, and indicated that Mayo's experience was the difference between the two sides.
I suppose we could have got a couple of more scores out of it, but when you're defending hard [it is difficult].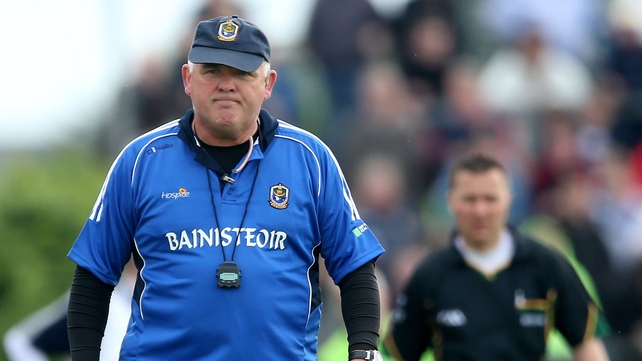 "We were against the breeze there in the first half, and in the second half we opened it up a bit more, and we were quicker with the ball.
"But Mayo had that experience, they just had that bit of guile that we didn't have. [That is] absolutely no blame to our young lads - they got into the position, but they weren't able to pull the trigger."