Winning matches is all about taking your chances and Kerry did that with ruthless efficiency in the second half of their Allianz League clash with Tyrone, with corner-forward James O'Donoghue helping himself to 3-03.
The Killarney native was modest about his contribution afterwards, preferring instead to focus on the fact that the 3-15 to 0-09 win over the Ulster side was vital.
Kerry have now opened their account in this spring campaign to lie above Kildare and Westmeath in the Division 1 table. However, O'Donoghue felt that the side were in a false position prior to their victory in Killarney.
He told RTÉ Sport: "We were well motivated to get the points and to do just that was great in front of our own fans. We didn't want a situation where we'd be staring relegation in the face.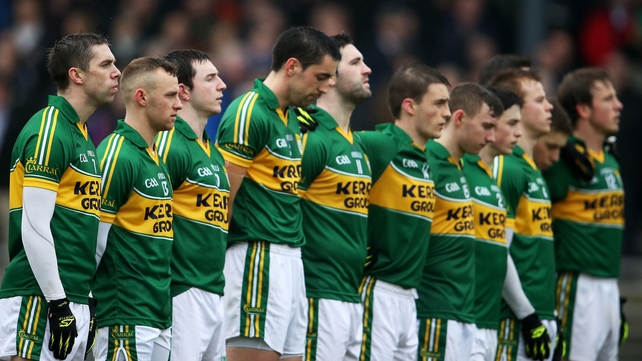 "I don't think we deserved to have no points from the first three games. I thought we were playing well enough. People said that having Tyrone on our own patch was the thing that motivated us but it was the fact that we'd no points. Simple as that. We had to get the win."
O'Donoghue's first goal came after Tyrone had missed some good opportunities for scores and the player was keen to stress how the pattern of matches can often change in a fleeting moment
He added: "As Paidi Ó Sé used to say, 'A grain of rice will tip the scales.' They missed a couple of good chances just after half-time – similar to what we were doing in our games up to now. We managed to take ours and that was the difference.
"My last goal just trickled in. Paul Geaney will always give you a great pass if you run off him. I had a bit of running to do, so when I closed in on goal my calves were cramping. I knew I couldn't hit it too hard, so I tried to trickle it in. The effort caught their keeper unawares and thankfully it went in."
The returning Bryan Sheehan helped himself to a tally of eight points against the Red Hand and O'Donoghue was quick to salute his impact.
"Bryan is a huge asset to have for us and it's great to have him back. He's a fantastic free-taker and a great passer of the ball.
"When you're inside you know it's going to land into your lap. Having a lad like that in the half-forward line certainly makes my job a lot easier."
In the last month there has much talk about Colm Cooper's absence and what impact it will have on Kerry for the rest of this year. However, O'Donoghue is confident that the squad can cope and that players will emerge to help fill the gap.
"It is disappointing that Colm will not be involved for the rest of the year. He would always keep his head up and give you a great pass.
"But it's a chance for another fella to come in. Somebody will come through to fill that role. I'm confident that will happen as we head towards the summer and the better pitches. If you get one or two players that could really transform your season.
"If I was to name one, I think the likes of Stephen O'Brien will be a huge asset to us with his pace and power in the months ahead."