by Martin Carney
In all there are 12.The newly appointed. Some newbies; others gnarled veterans of many campaigns that writing the definitive book about the perils and pitfalls of inter-county management would fall easily within their remit.
This group you can be sure will approach their briefs with evangelistic zeal and attempt to raise standards and achieve results, thus ensuring progress from teams in their care and creating a sense of hope with their supporters.
Few, if indeed any, can realistically aspire to winning any of the year's big prizes, but if their management tenure is franked by winning performances and a sense that their charges are going in the right direction then they will view their time in charge as worthwhile.
Under his management, Conor Counihan guided Cork to the double in 2010 and to two further Division 1 league titles. His departure, I felt, opened the door for John Cleary to succeed him, so the appointment of Brian Cuthbert came as somewhat of a surprise.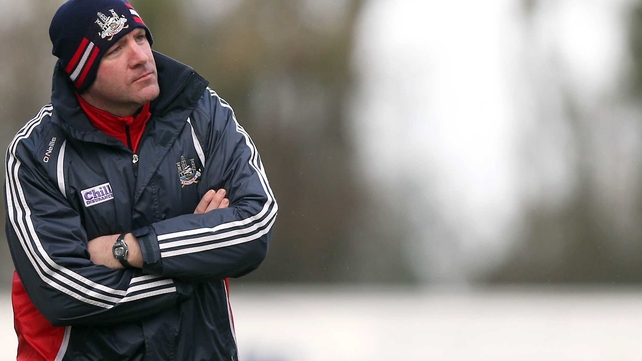 Cuthbert is by all accounts an able successor whose highly organised skills are much valued, as is his grasp of the requirements for the modern game.
The fact that his appointment coincides with the retirement of a large cohort of seasoned players like Canty, Kissane and O'Leary will be to his advantage as he will be given a blank sheet on which to develop and nurture a new team with his own blueprint.
To a certain degree his brief has been rendered more difficult by the departure of Ciarán Sheehan to the Aussie Rules code. Sheehan's capacity to influence games had yet to peak and his going has left a leadership void in the attack.
Cuthbert will hope that Colm O'Neill can rediscover his form on return from injury and that dual commitments won't prevent Aidan Walsh and Eoin Cadogan from maximising their footballing talents.
Consolidating their league status and reaching the August Bank Holiday quarter-finals will be as much as I'd expect from Cork in his first year in charge.
During his tenure as Wexford manager Jason Ryan provided credible evidence of his credentials to successfully manage an inter-county team.
With forwards of the calibre of Mattie Forde, Redmond Barry, Ciaran Lyng and latterly Ben Brosnan, his teams combined a thrilling blend of competitiveness, style and attacking flair.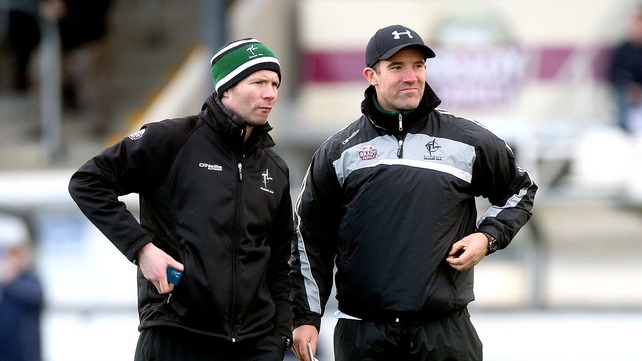 Their surprising defeat to Limerick in the 2011 qualifiers stalled an eventful era for the team yet his departure to Kildare as McGeeney's sidekick at the end of 2012 was unexpected.
With Geezer's departure the door was opened to allow Ryan assume the leadership role in a county where sadly achievement rarely matches expectation.
His one-year apprenticeship will have taken care of the familiarisation process, but his task is unenviable given the scale of problems both on and off the field.
The recent resignation of the core membership of Club Kildare may compromise future fundraising ventures to the detriment of the team. Restoring levels of self belief in a squad that suffered a 16-point mauling to the Dubs in last year's championship will be top of Ryan's agenda.
Developing an attacking unit that for so long was dependent on the excellence of Johnny Doyle will also get priority status. An encouraging win in last Sunday's O'Byrne Cup final was a promising start and should Paul Cribbin, Darren Mulhall, Padraig Fogarty and Tommy Moolick  develop as hoped, then better days are possible.
However I believe that the scale of redesigning the team is one that will require a long term strategy so Ryan will require time. Will that condition be afforded him?
Westmeath are a welcome addition to Division 1 of the league. What has surprised me is that Pat Flanagan, who steered them to the top table, is no longer at the helm.
Perhaps it was the nature of their defeat to Dublin and their subsequent loss to Fermanagh in the qualifiers that sealed his fate.
His successor, Paul Bealin, can use his previous experience as Wexford manager to good effect. The issue of trying to coax another season out of the inimitable Dessie Dolan will require attention, as will the attempts to develop further the wonderful skills of John Heslin.
Given the circumstances of Flanagan's departure, gaining the respect and trust of the panel may take a while but a successful league run - at the very least retaining their league status - would be of benefit to all.
Bealin as an All-Ireland winner has much to offer, but whether or not his team has the squad depth to prosper remains to be seen.
For whatever reason, managers and Laois footballers have never been happy bedfellows. Micko coaxed a tune from them but their period of underage brilliance never garnered the success levels that their followers craved.
Tomás Ó Flatharta is the latest incumbent in the hot seat and he inherits a team whose inconsistencies are maddening. Shock defeats to Louth and Longford in Leinster over the past two years were followed by redemption-earning runs in the qualifiers, where it took good displays from Dublin and Donegal in successive seasons to put a halt to their gallop.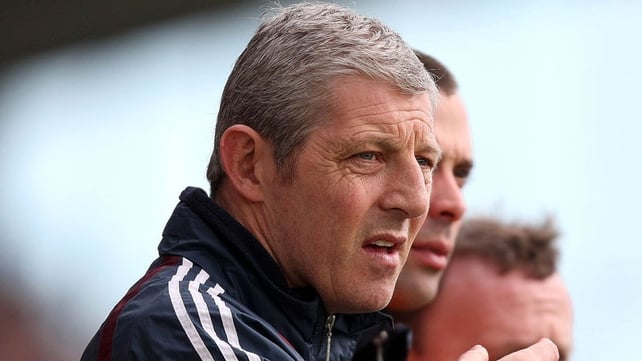 Ó Flatharta was a wonderful lieutenant to the late lamented Paidi but his time at the helm in both Galway and Westmeath was not what was hoped for.
He is capable of instilling levels of passion and drive in his charges and this should compliment the organisational foundation established by his predecessor. Hopefully for Laois the response from his squad will match his desire.
In an evenly balanced and ultra competitive Division 3 there are four teams with new managers - the most eye catching of whom are Pete McGrath and Pat Flanagan.
The latter will have the added incentive of improving Sligo in order to silence his detractors and yet his task is huge in a county that is in rebuilding mode.
Unluckily pipped for promotion last year, Fermanagh bowed out of championship by losing twice to near neighbours Cavan.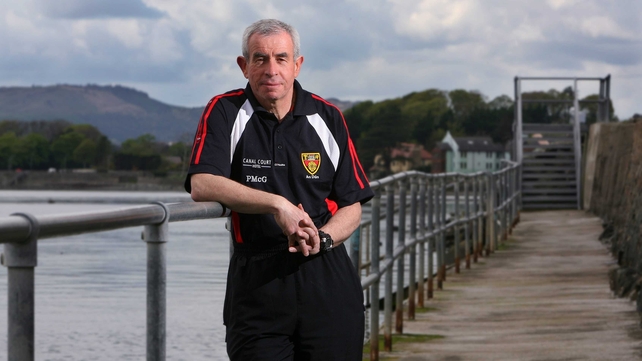 Whether McGrath can make a difference is questionable even though, in management terms, his credentials are unimpeachable. Promotion will herald success and a win on Sunday against Cavan (them again) would be a perfect start.
Sean Hagan had the start he would have wished for with Leitrim by winning last week's FBD league but I feel that Liam Bradley (Antrim) and Colm Collins (Clare) may be the two new guys who can steer their charges out of the bottom tier. In that section John Brudair is the new man at the helm in Limerick.
Longford, who failed to win a match in Division 2 last year, now have former Dublin player Jack Sheedy at the helm. 
Whatever happens, the chosen dozen, and this includes Ian Galvin in New York, will approach their tasks with a sense of mission.
Failure will be the occasional unwanted fellow traveller, but nonetheless these men will dream on in the hope that they will triumph eventually. 
Live radio coverage of the Allianz NFL meeting of Dublin and Kerry on An tSraith Náisiúnta from 19:00 on Saturday 1 February on RTÉ RnaG and RTÉ.ie (Worldwide). Live coverage and updates of all the day's action on Sunday Sport from 14:00 on RTÉ Radio 1 and RTÉ.ie (Worldwide). Television highlights on League Sunday from 19:30 on RTÉ Two and RTE.ie (Ireland only).