Jason Ryan is attempting to see the positives from the difficult circumstances he has endured at the start of his reign as Kildare manager.
The new Lilywhite boss has seen his panel decimated by injury and enforced absenteeism, with 19 players unavailable for selection currently.
Shortly a tenth Kildare player will go under the knife since October and it has meant many new faces are involved with the county.
Speaking after yesterday's O'Byrne Cup win over Carlow, Ryan said he was extremely pleased to come away with a victory when in such a position.
"We're delighted to win again," the Kildare boss said.
"It was a game we made 13 changes from last Sunday and 14 from the game on Wednesday night. When you make as many changes, guys are going to be nervous and apprehensive. We tried to give as many players as we could their first ever game for Kildare.
"There are a lot of new guys. Kildare is football crazy. Fans put a lot of pressure on the guys in the first half when things were not going well. A lot of supporters weren't too happy even though it was only an O'Byrne Cup match and they were letting the players know.
"There wasn't too much sympathy for them but it's great experience for them. We're delighted, despite the amount of experimentation and the amount of players that were on trial I suppose that we still got a win.
"It was a element of a risk playing so many new players but if you don't give players a chance, how are you ever going to know what they are capable of doing? I'm going away with a smile on my face.
"The squad is hit badly by injury at the moment. In the first O'Byrne Cup game we were down 19 players.
"If all of those players had been fit, I think we would have a really strong squad. We don't, so the National League is going to be challenging and tough for us.
"But survival in the league is absolutely imperative to us so we have to go out and gets wins and try to keep Kildare in Division 1."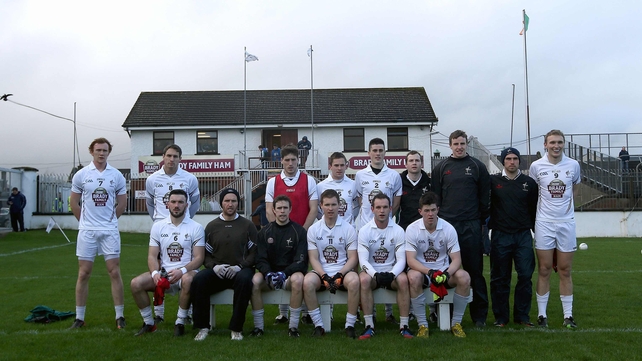 The O'Byrne Cup has provided the former Wexford manager with the chance to cast his eye over the players brought in to bridge the gap.
It is a competition that he feels is a big benefit to inter-county teams, but Ryan spoke of concerns at the likes of the fixture they faced in Longford last Wednesday.
He said: "I think it's great. I'm a big fan. But I'm not a big fan of midweek games. Games on a Wednesday night, we were playing in Longford and players are taking half-days. Some have travel implications and get home really late at night.
"They are back up for work early the next morning. For an amateur sport, these night games midweek are tough and I really feel for the guys. But apart from that, for me the O'Byrne Cup is terrific."
Next up for Kildare is a semi-final with UCD after the college side saw off Laois to reach the last four stage.
Ryan admits it will be a big test for his side.
He said: "We're delighted to be at home. We're playing against UCD who will be very, very mobile.
"They have had a successful O'Byrne Cup so far. They have a lot of match fitness developed by playing in the Higher Education League. It will be a real challenge for us. They will have a hell of a lot more football played than what we have.
"But we're the inter-county team so we have to go into it and try to assert ourselves in the game.
"Having competitive games at this time of the year is brilliant as opposed to a few friendly games that have nothing at stake."