by Martin Carney
Uneasy lies the head that...
These are the hardest weeks of the year for an inter-county manager. It's the waiting. The hanging around. Trying to fill the vacuum between League and Championship.
The spring campaign has been negotiated and most of the gut-churning work is done. Players are growing increasingly restless as they await their Championship curtain-up. Preparation is now calibrated to sharpen skills, improve fitness and focus on the challenges ahead.
Opening day can't come quickly enough. Sadly for most, their inter-county season will end prematurely, but for the lucky few it will extend into late September.
Every manager puts himself under pressure. He wants to meet targets and succeed. His time in charge can vary and will depend on a combination of results, his relationship with the county board, his capacity to squeeze the optimum potential from his squad and on his own ability to juggle the responsibilities of work and home life with that of the team.
In not mentioning supporters I'm not belittling their power to influence change. Let's be real – if public opinion sours with those who pay good money, a manager's tenure will invariably be baleful and brief.
In Championship 2013 there will be 15 teams lining out in the care of new managers. Mick O'Dwyer, the doyen of the cast, is in my opinion under less pressure than the rest of the newbies.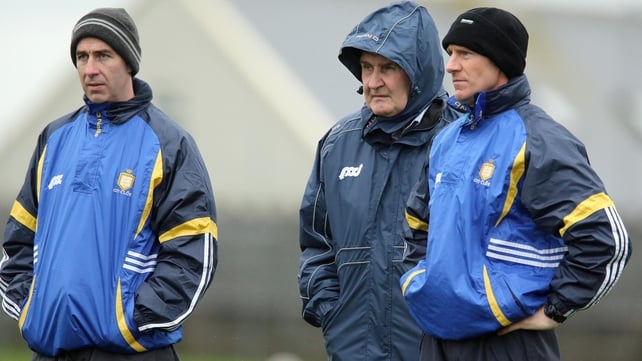 If he can successfully guide Clare past either Cork or Limerick on 16 June to a Munster final his season will be viewed in a positive light by the Banner supporters.
In contrast, Eamonn Fitzmaurice in his debut year as Kerry manager will be expected to overcome the Tipperary and Waterford challenges and then beat Cork (ok I'm presuming it will be Cork) in the Munster final before even a complimentary 'yerra' is muttered!
With Kerry folk, anything less than winning Sam is unacceptable. Despite their wonderful achievements, the late Paidi, Micko, Pat O'Shea and Jack O'Connor had to endure vicious criticism from their own tribe when September steps weren't scaled during some of their years in charge.
I have been impressed, in his brief tenure as manager, by Fitzmaurice's poise and willingness to change the structure of his attack.
The prospect of seeing Colm Cooper at centre forward this summer is an exciting one. Could this switch be the key that will allow Kerry regain another title?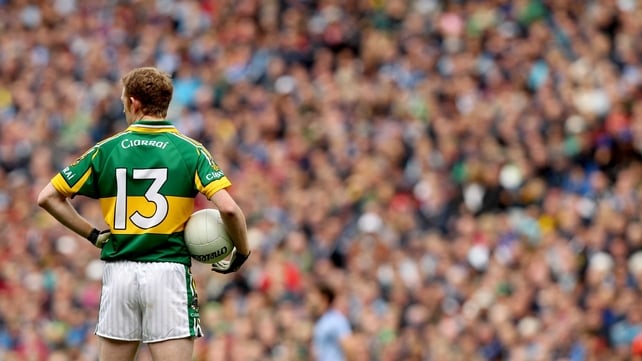 Anthony Rainbow with Carlow, Niall Carew with Waterford and dare I say Emmet McDonnell in Offaly, will require time to develop players and systems of play.
Others won't be afforded this generosity. John Evans in his first year with Roscommon has a difficult opener against the winner of the Mayo v Galway tie.
The Rossies have been hard to appease in recent times when managed by outsiders and expectations will be higher than usual now that a Roscommon club has won the senior All Ireland title. An extended run in the qualifiers will be a minimum requirement for managerial survival.
Malachy O'Rourke may have had an auspicious league campaign with Monaghan by winning Division 3 and gaining promotion but should failure in his opening assignment against Antrim materialise this success will be quickly forgotten.
A similar fate could await Paul Grimley in Armagh. The clamour for a return to their glory days has increased, but were Cavan to lower their colours on Sunday week, his days in charge could well be numbered.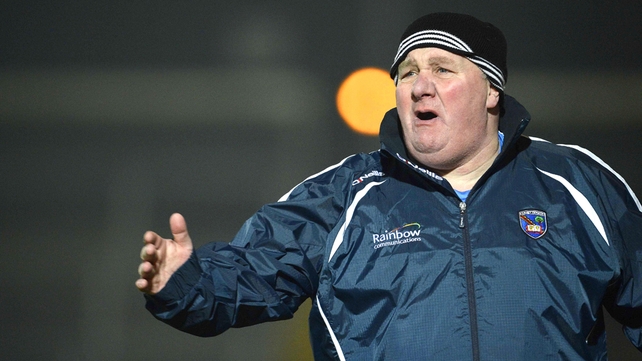 It was a glorious Blue spring for Jim Gavin. He managed to give 35 five players game time. With the exception of a one-point defeat to Tyrone, the season to date has been one of promise and style for the Dubs. He is overseeing a very skilful, dynamic and exciting squad.
Expectations are, to say the least, high. Performing before the wonderful backdrop of their massive support base is a compelling and memorable experience. The pressure to succeed will increase as the season extends.
Managing this, shielding his panel from the inevitable hype and deciding on who are his best starting XV - these are some of the issues that will niggle throughout the season. Jim has earned enough credit already to overcome any short-term failings. Next year the supporters may not be as accommodating.
"The job of the inter-county manager is thankless, difficult and pressurised"
Credit is something Kieran McGeeney is running short of. Like Conor Counihan he is now in his sixth year as an inter-county manager. Unlike Counihan there is precious little silverware to show for the work he has done in Kildare.
In 2011 it took a steeple-clearing point from Kevin Cassidy to finish their promising season. The nature of the collapse in Leinster last summer to Meath when they failed to score in the last 15 minutes left a mark that later resurfaced when they were steamrolled by Cork in the quarter-final.
Many from their promising U-21 squad impressed in the National League. Much of the optimism was dispelled after their defeat to Galway in this grade.
My own view is that it is worth the risk in keeping faith with these younger lads. If their efficiency up front achieves par with their physical conditioning then there are reasons to be optimistic.
Belief has always been central to Mickey Harte's makeup. His early season joust with Jim McGuinness on 26 May will be a season highlight. Both have shown a capacity to absorb and overcome pressure and relish the theatre of combat.
James Horan and Alan Mulholland are two of life's coolest operators. Expect their customary sangfroid stretched when Galway meet Mayo on Sunday week.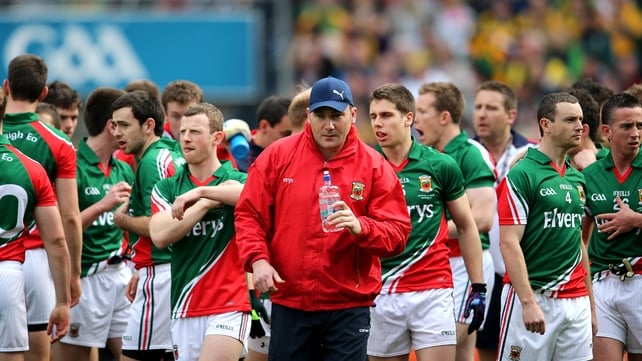 Horan is under pressure to deliver a first Connacht three-in-row since 1950 to Mayo, while Mulholland's brief is to render Galway competitive again.
The job of the inter-county manager is thankless, difficult and pressurised. We should spare a thought for all of them as they fret on the sidelines, endure sleep-interrupted nights and subject themselves to public scrutiny and vilification that would knock the stuffing out of most of us.