by Martin Carney
The poet T.S.Eliot once declared that April was the cruellest month. I'd imagine the great man had scant knowledge of the GAA or of Croke Park for that matter, where every April teams compete for divisional honours in the finals of the Allianz League.
Think of how this knowledge might have brightened his mood and soothed his angst! These April appetisers provide a palatable menu of games for all concerned and offer the competing finalists an opportunity of capturing a national title.
League final weekend is important for the participants and yet it is a stress free zone. Above all, participation rewards the consistency that each of the teams has displayed during the regular season.
It offers the players an opportunity to contest a national final and savour the atmosphere of competing in a stadium whose scale, size and atmosphere can intimidate some and inspire others.
The additional competitive fixture affords managers the opportunity to run a health check on their charges and experiment with tactical options in the knowledge that failure isn't fatal.
A winner's medal may be a career highlight for some. As for the vanquished no lasting damage will be their lot. They can refocus their sights on championship football with a certainty that an extended summer's campaign will dampen and indeed eradicate any sense of loss that may have accompanied their setback.
Division 1
Tyrone and Dublin will meet for the first time in the top tier decider. Surprisingly for a team of such admirable consistency it is all of 20 years since Dublin were last crowned league champions, while their opponents savoured their last win in 2003.
The latter success, in what was to emerge as their annus mirabilis, established a confidence baseline which continued to sustain and inspire their drive for Sam that September.
Much space and comment has been devoted to the emergence of new faces in the Dublin team. If an All Star XV was picked on the basis of league performances, Paul Mannion, and Darren Daly would be strong contenders for selection.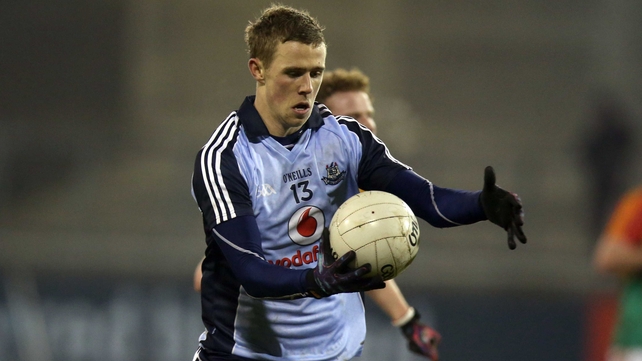 In addition Johnny Cooper, Kevin O Brien, Jason Whelan and Paddy Andrews have done enough to complicate Jim Gavin's life when it comes to selecting his championship team.
An outing against Tyrone is an occasion tailor made to further stress test the calibre of these lads. Make no mistake, there are few teams better equipped physically and psychologically than Tyrone when it comes to testing the credentials of their opponents.
The return from injury of Sean Cavanagh coupled with the magical skills of Stephen O'Neill has restored hope for a return to former glories. The latter has been an ever present fixture on the Tyrone team this spring.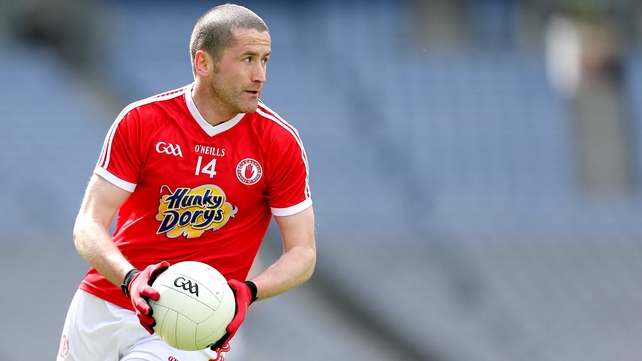 His geometry defying scores late in the game against Kildare rolled back the years and reminded us of the majesty he consistently displayed in 2005.
Their round five encounter, where Tyrone edged a thriller by a single point featured a man of the match performance by Cavanagh.
If Tyrone can seal the defensive zone in front of their D and deny Bernard Brogan time and space on the ball (a difficult task at any time) I think they have sufficient form and scoring threat of their own to win.
Division 2
Derry's 2-17 to 1-5 win over Westmeath in the final game of the regular season raised eyebrows. As cake walks go even this was extreme.
Questions were raised regarding Derry's worth. Were they as good as the scoreline suggested or had Westmeath engaged in a clever subterfuge by fielding a side shorn of its principal players?
I have no doubt that Derry have reclaimed lost ground under their excellent manager Brian McIvor and his able assistant Paddy Crozier. Patsy Bradley, the Kielt brothers and Eoin Bradley have responded well to their promptings.
Despite losing their opening fixture with Galway they subsequently managed to win a key encounter with Laois before securing a vital draw with Armagh.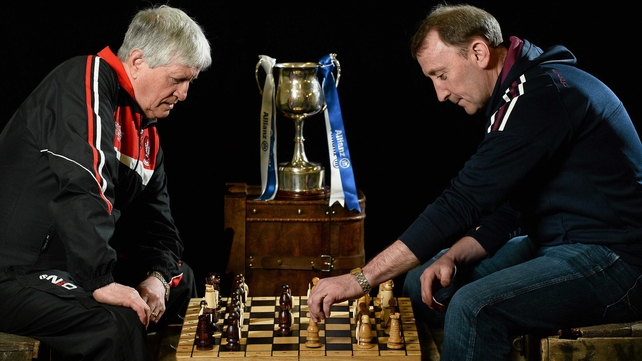 This weekend I expect Pat Flanagan will recall the ten absentees from two weeks ago. Certainly John Heslin, Gary Connaughton and Kieran Gavin will provide ballast and experience.
They produced their best display of the league campaign in their promotion defining game against Armagh, but unless they channel quality ball to Dessie Dolan and Denis Glennon, Derry will edge this.
Division 3
This final brings together two teams who have grossly underachieved in recent years in Meath and Monaghan.
You would expect a Monaghan team that can boast footballers of the calibre of Dick Clerkin, Paul Finlay, Tommy Freeman and Dessie Mone to be competing at a higher level.
They have been unlucky not to win an Ulster championship, but what surprises me is that they suffered successive relegations in the league in the past few seasons.
The setbacks to Cavan and Roscommon in this year's league didn't derail them, but they will need a spirited display to overcome Meath.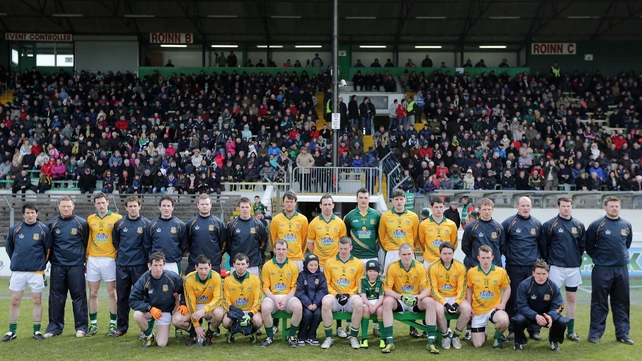 Breaking free from Division 3 will help Meath. Last July they memorably stretched Dublin in the Leinster final. Conor Gillespie, Graham Reilly, Cian Ward and Brian Menton have sufficient Croke Park experience to overturn the drubbing they received from Monaghan in back on 3 February.
Revenge is a dish best served cold!
Division 4
I have a soft spot for Limerick. Apart from the fact that my late father played for them in the early 40s they are currently managed by Mayo exile, Maurice Horan. I admire the talents of Johnny McCarthy, John Galvin, Ian Ryan and Stephen Kelly.
Memorable performances and near misses have been their lot too often. Stretching Kildare to breaking point last summer and being of regular nuisance value to Cork in recent years has been their frustrating narrative. A win here would do wonders for their morale.
Their brief stay in Division 4 has reacquainted Offaly with the winning habit. The residual scars left by last summer's defeats to Kildare in Leinster and Tipp in the qualifiers have been partially eradicated.
Indeed the winner- take- all round seven game against Tipp is proof that Emmet McDonnell is knocking a tune from his charges. Still I think that Limerick will pack enough scoring power to allow them prevail.
I hope all the games provide quality and entertainment. As appetisers we are being served an interesting menu. The main course beckons in a matter of weeks.