The first round of the O'Byrne Cup saw wins for Dublin, Kildare, Louth, Meath, Offaly, Westmeath and DIT, while Wicklow and DCU played out a draw.
Jim Gavin began life as Dublin manager with a 3-13 to 1-12 win over Carlow at Dr Cullen Park.
Robbie McCarthy, from the St Peregrines club, shone for the winners, and he made his mark early on with some fine points.
Diarmuid Connolly scored a fine individual goal to leave the Dubs 1-07 to 0-02 clear after 21 minutes. However, the home side rallied with to reduce the gap to four points at the goal.
Five minutes after the resumption, McCarthy palmed a goal, and Dublin got further breathing space when Paddy Quinn blasted to the net on 47 and they eventually prevailed by seven points.
Westmeath were comfortable 1-22 to 0-13 winners over Athlone IT in Moate. Denis Glennon goaled in the opening half to leave Pat Flanagan's side 1-12 to 0-06 ahead at the interval, with the returning Dessie Dolan and Callum McCormack kicking over some fine points.
The second period saw the Lakemen continue in cruise control as they marched on to a 12-point victory.
Offaly continued their solid start under new manager Emmet McDonnell with a 1-11 to 1-08 win over Laois in Tullamore.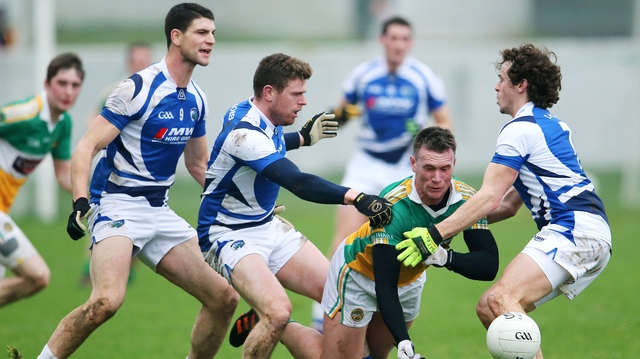 Substitute Paul McPadden goaled for the Faithful as they led 1-07 to 1-03 at the break. Niall McNamee missed a penalty but kicked 0-08 of the total.
Kildare were never extended in their 1-13 to 0-07 success over Carlow IT at Newbridge. Rob Kelly found the net on 52 minutes as Kieran McGeeney began his sixth season in charge of the Lilywhites.
Mick O'Dowd got off to a winning start as Meath secured a two-point win over Longford in Ballymahon, 1-09 to 1-07.
The Royals led by 1-06 to 1-03 at the break, with Damien Carroll scoring a penalty, but new manager O'Dowd will have been most impressed with all of their points coming from play
Aidan O'Rourke's tenure as Louth manager began with a 2-15 to 1-13 victory over UCD at Drogheda.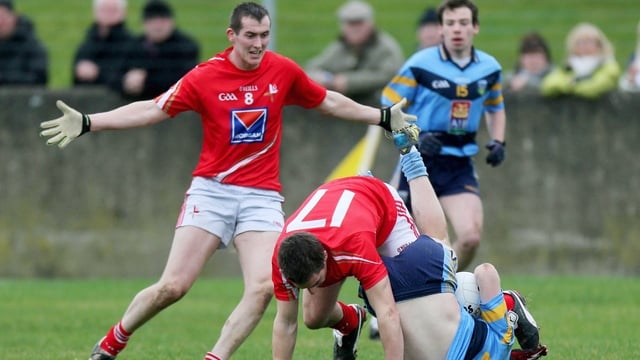 Louth's Mark Brennan and Rory O'Carroll for the Students were sent off on this encounter in a match where Darren Clarke was the architect in chief for the visitors.
DIT produced a strong second-half display to beat Wexford 1-15 to 1-11 at Killanerin, while a late point from DCU's Brian Donnelly saw the college side play out a 2-09 to 1-12 stalemate with Wicklow in Greystones.