By Tadhg Peavoy
In the last 17 years, only one Dublin captain has walked up the hallowed steps at Croke Park to collect the holy grail of Gaelic football: the Sam Maguire.
That man is Bryan Cullen and the Skerries man believes the current crop of Dublin players has the ability to go all the way again in 2013.
"We're going to be on a little bit of a different path to where we were last year," said Cullen.
"We've got a new manager in Jim Gavin, new players, maybe a new style of play. So that's what's coming down the line.
"But we feel we have a group of players capable of competing for top honours. So, I'm sure we'll be well prepared under Jim Gavin, and I said, we have the players to manage an assault on the Championship.
"I certainly think we'll be there towards the business end of the year, and it's about coming through those tight games."
As a youngster, Cullen won the All-Ireland under-21 title in 2003, as well as playing in an under-21 final in 2002, and a minor final in 2001, and the left-half-forward feels these underage competitions are crucial for the development of up-and-coming players.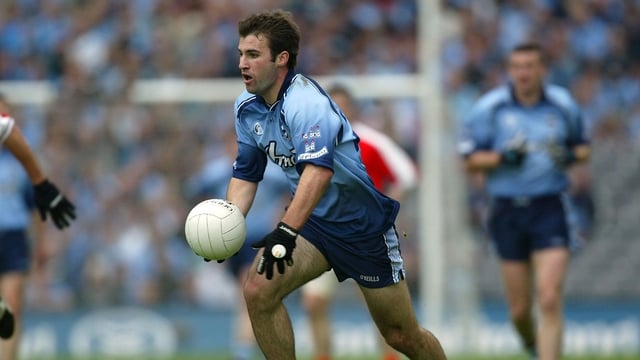 He said: "It's a very demanding time in a player's career, when they're playing under-21s, seniors, possibly college football, so they can find themselves playing all-year round, that's the downside.
"On the plus side, when I think back to my under-21 days, we were very successful, certainly in our province. It gives you great confidence going into the senior ranks that you have what it takes to beat the best out there.
"I started my Dublin career expecting to win, rather than coming in hoping to win. I'm seeing that trait in younger players coming up now that they've seen that success at underage.
"Dublin have won two of the last three under-21 titles – a fabulous achievement. They've also won the minor this year. All these players will be coming up to the senior squad having seen what we did in 2011.
"They'll want to do what we've done, so there's huge appetite and huge belief, because they're coming from a background of winning. If we can marry that with the older guys, I think we have a great opportunity.
On defending All-Ireland football champions Donegal
Looking at who might be Dublin's biggest challenge to glory in 2013, the Dublin leader feels that 2012 All-Ireland football champions Donegal will again be a major threat, as well as the traditional Munster giants.
"I think the defending champions, Donegal, will always start the season as favourites. As the season develops that might chop and change with other teams coming into form," said former Dublin captain Cullen.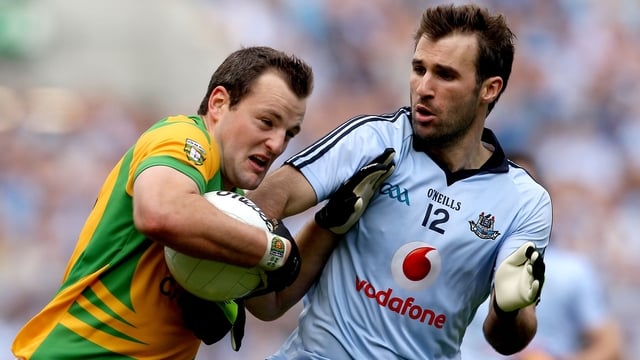 "It's very hard to call. If you think back to last year Cork were hotly-tipped, along with Dublin.
"Nobody is really mentioning Kerry either. I've come across Kerry three or four times in my career. You write them off at your peril, and then they'll come back and win an All-Ireland title and remind everyone else just how good they are.
"In November, the Championship is barely cold. So I think, in November, to pick an eventual winner for next year is a very difficult task."
The schedule of a Dublin footballer
The Skerries Harps clubman also revealed what a usual week for a Dublin footballer is like during Championship time of the season.
He said: "Under the old regime with Pat Gilroy, once the Championship is up-and-running, you're typically doing two pitch sessions a week, one gym session, and then a game or training at the weekend.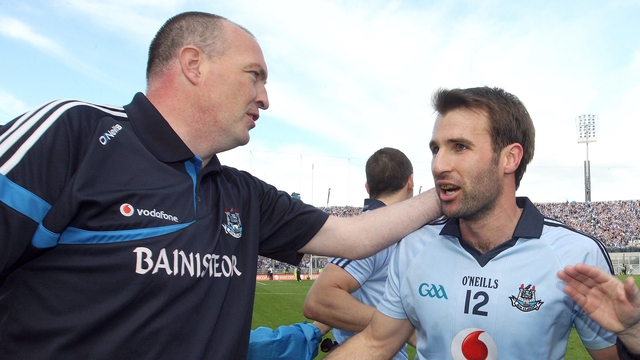 "That could obviously be a lot more in January or February, and during the league, when you're putting your fitness base in place for the season.
"During Championship game week, we would always have done very little with Pat.
"We would have trained on the Tuesday for maybe half an hour, maybe done a video session later on in the week, and then you're just on a complete wind down, very much taking the approach that the work was done at that stage and it was all about resting and recuperating and being fresh for the weekend."
Role with Leinster Sub Academy
Cullen's full-time job is with Leinster Rugby, where he is a fitness coach with their Sub Academy. A role he explained a little more about.
He said: "The Sub Academy encompasses underage players from under-16s to under-20s. I work as a fitness and conditioning coach, I look after players that come through our club structure.
"I would assist a lot of the schools in putting strength and conditioning programmes in place for their players – our schools players and our club players. I would also look after our representative sides from 18s, schools and youths, up to under-20s level."
Views on international rules
The Dublin captain has played in three separate International Rules Series against Australia. However, he feels the sport is a younger man's game and would not be so keen to go on a touring party again.
He said: "I played it three times. I probably would have been a bit more enthusiastic about it when I was younger. I suppose the thought of going into it at the end of a long season is not as appealing.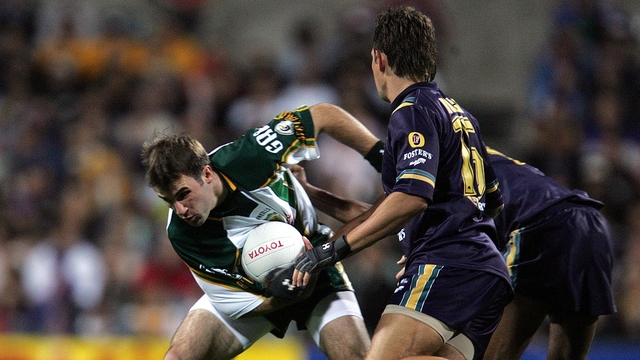 "I certainly think young kids should go for it and enjoy it. As a spectacle, I enjoyed playing it more than I enjoyed watching it. I don't think it's that attractive on the eye to be honest with you. As a footballer, I enjoy playing football. But I don't think as a sport it's that attractive. The Australians, quality athletes, also look at bit alien with the round ball at times."
Video technology
When asked if there is a rule Culllen would change in Gaelic football, he responded that bringing in video technology would be a change that he would advocate.
"I would bring in video technology," he said. "It's as hard for umpires to see scores as for the referees. Video technology would make a life a lot easier, by taking pressure off the umpires and the referees."
Training with Cullen
As part of the Milk It for All It's Worth – Bring the Pros campaign, Cullen will take a club or school for a training session and hopes to gives those kids a chance to learn from one of sport's best practitioners.
Cullen said: "It will be a skill-based session, teaching the major skills of Gaelic football to kids. And giving kids a little bit of an insight into the life of a Gaelic footballer; what it takes to break into football; how we prepare ourselves; and how we get the best out of ourselves.
"A lot of the time counties have a very closed-door policy and nobody knows what goes on behind the scenes.
"I'm a big fan of kick-passing and moving the ball by foot; I'd love to see more of that in our game as well. Left foot, right foot passing and kicking. I'll try to go through all the skills."