By Martin Carney
Sligo will attempt to to turn the clock back to that hot summer of '75 when they face Mayo again in the Connacht final.
Since 1900, the counties have only met on seven occasions in provincial deciders. Twice the Yeats county have emerged victorious, most memorably 37 years ago, so what are the odds of them adding to this in Hyde Park next Sunday?
The most recent encounter between these neighbours in Championship resulted in a merited four point win for Sligo in 2010.
The spirit and self-belief evident in that game played a big part in securing victory and these virtues need to resurface once more on Sunday.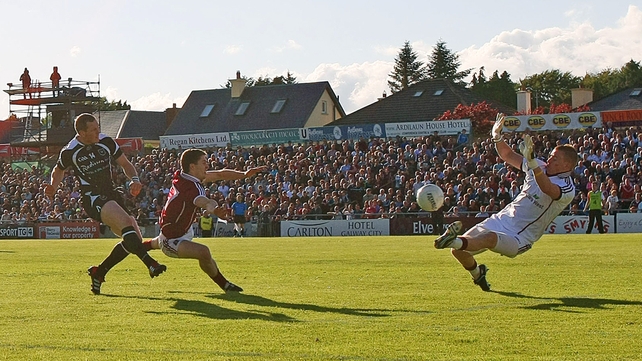 Couple that performance with the impressive nature of their recent success over Galway in the semi-final and it would suggest that Sligo have an excellent opportunity for victory.
Sligo - steady and assured
The 2-14 to 0-15 win against Galway did terminal damage to many betting accumulators that June Saturday. Apart from Adrian Marren's two goals and six points, what really impressed was the calmness and tactical maturity Sligo showed at different stages in the game.
In the first half it was their ability to defend in depth while facing the elements that stood out as they stifled the Galway attack that had looked so impressive against Roscommon.
Throughout the second half they played controlled football with an impressive work rate underpinning their approach. Ross Donavan and Charlie Harrison provided leadership at the back while Alan Costello, the mercurial David Kelly and Mark Breheny kept the umpires busy.
Eugene Mullen and Shane McManus toiled diligently at midfield but I think it is in this sector that problems could emerge against Mayo, even though Tony Taylor gets the nod over Mullan this weekend.
Here, Mayo will start Barry Moran and Danny Geraghty, with Aidan O'Shea still on the sidelines.
The later gave an encouraging display in the final trial game last weekend and Mayo supporters can anticipate some game time for him.
Barry Moran was majestic in the semi-final win over Leitrim. Here his size and fielding ability reaped an extravagant harvest that laid the foundation for their 4-20 scoreline.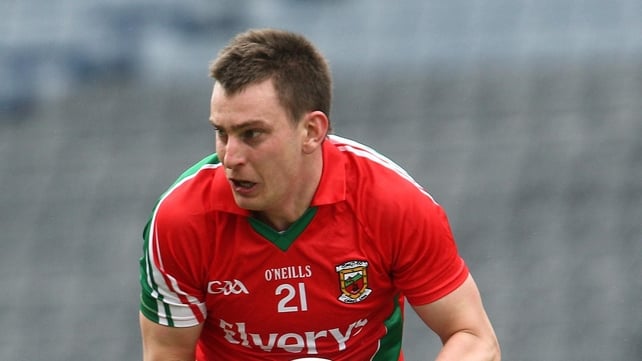 Moran's mental strength in recovering from two disappointing outings in Croke Park against Kerry and Cork is admirable. He is now an eight-year veteran of the Mayo panel and is injury free for the first time in his career.
Kevin Walsh, the Sligo manager, will know better than anyone how important it is to dominate this central area and you can be sure that plans have been hatched to cope with the anticipated dominance that Mayo should enjoy here. 
Two years ago when they defeated Mayo, the Sligo attack caused the Mayo defence endless problems with their movement, ball skills and accuracy.
The marauding runs of Jonathon Davey from wing–back further contributed to Mayo's discomfort. Eamonn O'Hara played a clever game alternating between full forward and midfield.
Yet it was the trinity of Kelly, Breheny and Costello who did most damage and this year with the added threat of Marren, Mayo's defence could be in for a stiff examination on Sunday.
Solidity in the Mayo rearguard
Here demands will be made of the experience and vigilance of Keith Higgins, Ger Cafferkey, Donal Vaughan and David Clarke.
These lads are used to plying their wares on the big stage and should have enough savvy to guide the youngsters Keegan and Keane through difficult periods which will inevitably arise in the game.
There is a tendency with Mayo defenders to run with and carry ball out of defence. Whereas this can look spectacular it can often work to the detriment of their forwards who having worked hard to create space and make themselves available for the out–ball eventually receive it in congested situations which limits further progress.
In Cillian O'Connor, Alan Dillon and Andy Moran, Mayo possess three players capable of good scoring returns. Getting quicker ball to them would benefit the team. For one so young, O'Connor is remarkably mature, while his free taking and use of the ball are reassuringly reliable.
Kevin McLoughlin fulfils a key role in how he alternates between defence and attack. His one goal and two points against Leitrim was a good return for a very honest shift.
James Horan has decided to start Enda Varley in place of Alan Freeman at corner forward. Michael Conroy was also in contention for a place after impressing in training, while Conor Mortimer's decision to quit the panel is an added distraction the camp did not want.
Mayo have plied their wares in the top division of the league for years while Sligo have alternated between Divisions 2 and 3. Apart from their wonderful win over Galway, Sligo will take heart from the displays of their league bedfellows Wexford and Longford who have performed with distinction this summer.
Nevertheless, Mayo are reigning Connacht champions and I expect by Sunday night they will have captured their 44th title.