Shane Sweetnam took victory with Indra van de Oude Heihoef in the $37,000 Bainbridge Companies 1m45 Classic at the Winter Equestrian Festival in Florida.
Nineteen of the 46 starters jumped clear,  with Olympic individual gold medalist Eric Lamaze (CAN) and Chacco Kid taking the early lead with a time of 62.24 seconds, which would hold up for second place at the finish. 
Riding early in the class as well, in fifth spot in the order, Sweetnam and Indra van de Oude Heihoef, owned by The Blue Buckle Group, shaved almost a full second off the leading time, taking it down to 61.26. 
None of the remaining entries were able to catch Sweetnam's time, but Jessica Springsteen (USA) and Hungry Heart came close in 63.10 to take third place overall.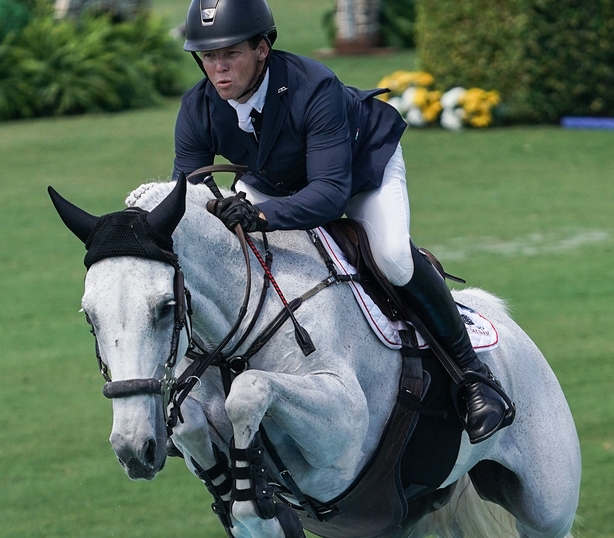 Although the Corkman had not seen Lamaze's round, seeing his time gave the Irish rider a good idea of what kind of speed he would need.
"I had walked a plan for myself," explained Sweetnam. "Everything came up the way I had planned it and imagined it. On Wednesday, I thought I could have won that class as well, but I just got caught in one place with a second distance. Today, everything came up nice. It was beatable, but it was going to force people to always have to try hard for it."