Nicolas Roche believes that the proposed new cycling velodrome in Abbotstown is crucial for the growth of the sport in Ireland and said that it would put the country on the map as a destination for major cycling events.
Last October the Government committed to the development of a national velodrome and badminton centre on the Sport Ireland Campus with room for up to 900 spectators.
The inclusion of the velodrome in the Government's National Development Plan means hopes are high in the sport that it will be ready in time for preparations for the 2024 Paris Olympics.
Since retiring from professional cycling at the end of last year, Roche was appointed as the sporting director of Cycling Ireland's senior road programme and he is excited by the prospect of velodrome in Ireland.
"It'd be huge," he told RTÉ Sport. "The last couple of years we've seen that track cycling in Ireland has picked up, there's been a lot of investment there but obviously they had to relocate and be in Majorca for most of the year.
"That means you have to make a choice between being a professional track rider and having anything else to do.
"If the track was in Ireland you would attract people who are not quite ready to leave their job or studies to go full-time on the track. Obviously you also need finance and funding to be able to survive and sustain as an athlete.
"If you have a velodrome in Ireland I think more people will try it and chance it and then there is a big cost to have a base abroad when actually track is a lot easier to develop if that track is in this country.
"I think road cycling is a difficult one because you do need to travel abroad to be able to perform at a high level, whereas with track you could easily organise a track race in a velodrome in Ireland within even the first year and have one of the bigger international events.
"It is something that you could develop here in Ireland and actually have pretty quickly, a very high standard level and even go into big international events, which is much more complex on the road."
As if to prove his point, the Irish women's team pursuit team (Mia Griffin, Emily Kay, Kelly Murphy and Alice Sharpe) today set a new national record in finishing fifth at the first round of the Track Nations Cup in Glasgow.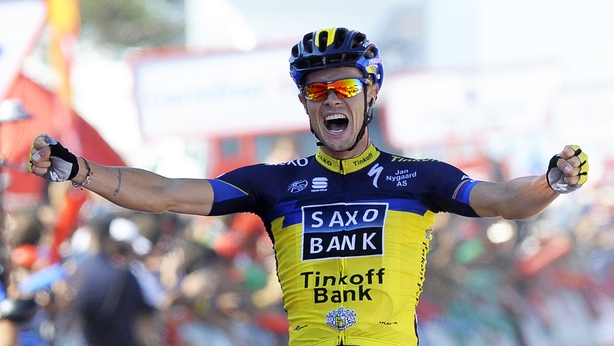 Roche is still coming to terms with his retirement from pro cycling and has been stretching his wings when it comes to experiences away from the saddle.
Sky-diving and a stint on Dancing with the Stars have kept him busy, while television commentary work has also been lined up, along with the UCI sports director course in October as he admitted that it's hard to leave the camaraderie of a cycling team behind.
"When I got Covid in February I just said that I think I want to give it a chance, to be a sports director and I applied for the course.
"To be in the First Division of the World Tour you need to go through this course which is a week long in Switzerland and obviously I will have to work earlier than that to try and prepare for 2023 with a team.
"It's been more and more in the back of my mind and I have experience now with Trinity Sports, the racing team. It's an Under-23 team but I've done a couple of race with them and I just realised that I love the buzz of being there with the guys.
"I'm not racing anymore but I'm still with the guys and in that environment which I appreciated for so long."
While Roche has an eye on the next generation of Irish talent, he believes that there's still plenty of reasons for Irish cycling fans to get excited ahead of the summer.
When he and his cousin Dan Martin announced their retirement within days of each other last year, it felt like the end of an era for Irish cycling but Roche is confident that those flying the flag will continue to do so with style.
Sam Bennett, Eddie Brennan and Ryan Mullen have all been impressing to various degrees and Roche expects them to continuing doing so.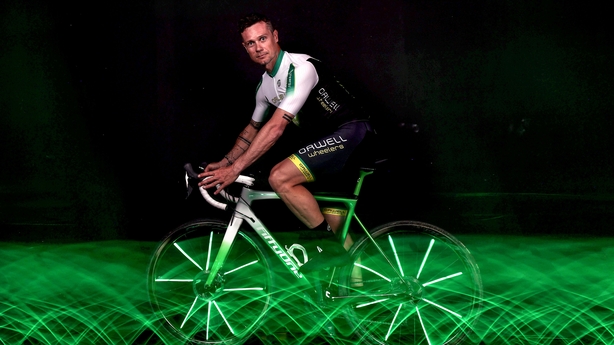 "Myself and Dan have been there for so long but thankfully I think there is some present at the moment as well.
"It's hard for Sam at the moment being injured and not really being in shape but it's only recently when he was the green jersey on the Tour de France, so he is the present and there with the top guns.
"It's great to see Eddie at the moment in really good shape, getting his first GC win in Italy about three weeks ago. He's very, very competitive at the moment in the Tour of the Alps in Italy.
"Ryan is confirming himself as one of the key guys in the Classic as a helper which is a very tough job too. He won't get the same media attention as Eddie or Sam would get but he nipped a nice top ten and is doing a great job to help [Danny] van Poppel.
"It's funny because Ryan has been there for quite some years and the same with Eddie but they're only 25 or 26 and it feels like their names have there for Irish cycling for quiet some years.
"Hopefully they have another six or seven years in them because riders will tend to retire earlier now just because it's become more and more intense and they've already started at such a young age.
"Myself and Dan were young professionals where now that's the age when you turn pro'. There's a lot more mental stress, more requirements and a lot more outside cycling stuff that you have to do and comply with.
"You're always with the team. It brings a lot of extra pressure and tiredness on the whole so I think careers will be shorter than the ones myself and Dan had just because there's less of that element of fun, it's just become work."
Nicolas Roche, was speaking at the announcement of Pinergy's commitment to #PowerTheDifference for Orwell Wheelers Cycling Club (Dublin) as part of a new three-year sponsorship deal with the club.