Cycling Ireland chief executive Matt McKerrow hopes the sport will have a purpose-built home at Abbotstown in time for preparations for the 2024 Paris Olympics.
Despite producing several track cycling world medallists, such as Martin Irvine and Lydia Boylan, there are no indoor banked tracks in Ireland, meaning training needs to be undertaken abroad.
"There are plans for a velodrome on the National Sports Campus," McKerrow told RTÉ Sport today.
"Hopefully there's not too much of an impact of Covid on development but the velodrome is the next facility to be built.
"The folks at Sport Ireland assure me it's the next priority.
"We would be hopeful that would happen at some stage in the Paris cycle."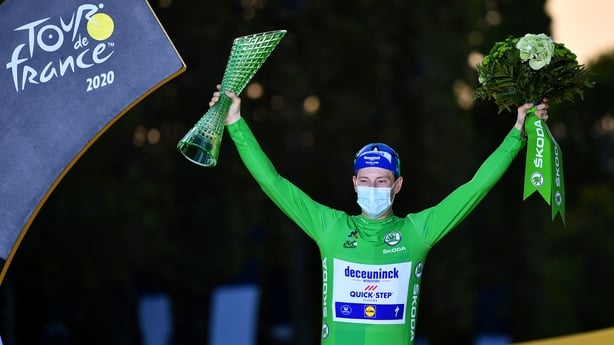 Sam Bennett's green jersey win at the Tour de France has given the sport a welcome profile boost on these shores and McKerrow believes a cycling arena can help to capitalise on a fresh wave of enthusiasm.
"It was beyond our wildest dreams, and Sam's as well I'm sure.
"A velodrome setting really becomes a hub for the sport, where we can teach people.
"It's the home of cycling, if you like, so when the future generations see Sam Bennett, and what he has achieved, there's a place for them to come and learn.
Speaking as part of a pre-budget call from the Federation of Irish Sport  to honouring commitments made in the National Sports Policy 2018-2027, McKerrow added: "We know that Covid has happened but what we would say to the Government is that we're here to help and we still take our obligations under the national sports policy quite seriously, so we implore the government to continue to fund us to get the benefits that policy sets out."