Nicolas Roche says that the UCI, cycling's governing body, should do everything they can to have some competitions take place before the end of the year.
The season has been postponed due to the ongoing coronavirus pandemic in Europe, with the Tour de France being pushed back from its traditional July window to a start in the last week of August.
"I read the other day an article from the sports director from Bora (Bora-Hansgrohe manager Ralph Denk) who said that his team would be ready to race until Christmas," Roche told Darren Frehill on RTÉ Radio 1's Sunday Sport programme.
"I think that's the perfect approach. I don't know how my fellow professionals or team-mates reacted to that.
"Everyone is saying that we should cancel the races, and start this, or start that. But in my opinion we must save this year.
"If it means racing in November, well yes, instead of finishing at five o'clock because it gets dark, we must start earlier, or do shorter stages.
"We must improvise a new calendar with races that are adequate to the time of the year.
"This is going to be key for the survival of the sport, is the capability of adapting."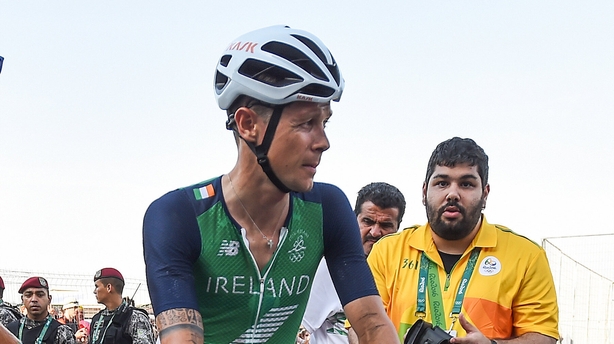 Elsewhere, the French-born rider admits that the postponement of the Olympic Games was a "set back" for him.
He has previously represented Team Ireland at three games, but he will be 37 by the time the re-scheduled event rolls into Tokyo at the end of the summer of 2021.
"I know now that, regardless of my age, I'm still fit," he added.
"A year more doesn't scare me. I'll prepare as hard as I prepared this year.
"I'm coming towards the end of my career. I hopefully still have four or five more years to go. I'm going to do everything I have to to make my career be as long as possible.
"I'm much more mature now, I'm ready, and I really want to have a go again at the Olympics, and get the best result possible."
Listen to the full interview with Nicolas Roche on RTÉ Radio 1's Sunday Sport below