Former British Cycling and Team Sky doctor Richard Freeman will reportedly face a General Medical Council tribunal early next year, with 6 February in Manchester the likely date and venue.
The man at the centre of cycling's 'Jiffy bag scandal', Dr Freeman resigned from British Cycling in October 2017 after he told the organisation he was too ill to face disciplinary action for poor medical record-keeping.
In an interview with the BBC this summer, the former Bolton team doctor said he has been suffering from a "major depressive illness" and this had also stopped him from appearing before a parliamentary inquiry in December 2016 and speaking to UK Anti-Doping.
Dr Freeman, who wrote a book on sports medicine earlier this year, is now understood to be well enough to face a tribunal that could strip him of his medical licence. He has repeatedly denied any wrongdoing, though.
The hearing is expected to focus on similar territory to the earlier British Cycling, parliamentary and UKAD inquiries, including questions about the delivery of testosterone patches to the national governing body's Manchester base in 2011.
When asked last year to explain why they were delivered, Dr Freeman's boss Dr Steve Peters told the Sunday Times it was a mistake by the supplier, but that has been denied by the company in question and Dr Freeman has since claimed he ordered the drug to treat staff members and other private patients at the National Cycling Centre.
But this is not the only matter Dr Freeman must clear up, as the GMC's investigation is understood to have uncovered other anomalies in his records.
It's also understood that the hearing has been held up by a dispute over access to his laptop. Instead of the laptop supplied by British Cycling, the doctor used his own Apple MacBook to keep information on all his British Cycling, Team Sky and private patients.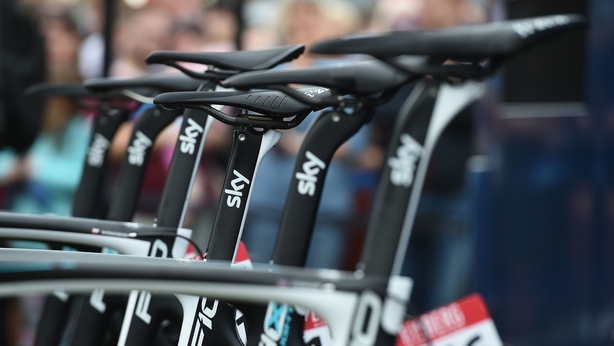 Team Sky is understood to have given the GMC permission to access their riders' data, providing it was treated confidentially, but there was a delay while British Cycling asked for an independent expert to extract their riders' data and hand that over.
Dr Freeman has been the subject of scrutiny ever since a Daily Mail report in October 2016 claimed he took delivery of a package sent from Manchester to the finish of the 2011 Criterium du Dauphine race in France and administered its contents to star rider Sir Bradley Wiggins on the back of the Team Sky bus.
The story was based on an allegation that the drug in question was triamcinolone, a banned corticosteroid. Dr Freeman, Team Sky and Wiggins have always denied this and have said it was actually a legal decongestant.
They, however, have not been able to prove this, as there is no paper record of the Jiffy bag's contents in Manchester and Dr Freeman's previous laptop was stolen whilst on holiday in Greece in 2014.
On the other hand, UKAD was unable to prove the package contained triamcinolone, so its long investigation was effectively closed last year without issuing any sanctions, although British Cycling and Team Sky were heavily criticised for poor record-keeping.
But the Digital, Culture, Media and Sport select committee report was much more damning, as it said Team Sky had "crossed an ethical line" by using corticosteroids out of competition to help riders lose weight before big races.
Team Sky, whose riders have won the Tour de France in six of the last seven years, denied that claim and declined to comment on Dr Freeman's case.
The GMC has also refused to comment and PA Sport's attempts to reach Dr Freeman, who worked for both British Cycling and Team Sky between 2009 and 2015, have been unsuccessful.
But a British Cycling spokesman said: "British Cycling referred concerns in relation to Dr Richard Freeman's fitness to practise to the General Medical Council and we continue to support its ongoing investigation, in which we are co-complainants."