Lance Armstrong's former team manager has been handed a lifetime ban from cycling for his role in a doping scandal that saw Armstrong stripped of his seven Tour de France titles.
Johan Bruyneel was given a 10-year ban by the American Arbitration Association (AAA) in 2014, but in a post on Twitter on Thursday, the 54-year-old said the sanction had now been increased to a lifetime ban following an appeal by the World Anti-Doping Agency (WADA).
In an open letter published on the social media site, Bruyneel said he had received an email from the Court of Arbitration for Sports (CAS) in Lausanne, Switzerland, informing him of the extended ban.
"The World Anti Doping Agency (WADA) had appealed against the original 10-year ban and instead demanded I be banned for life. Their request has been granted by CAS and I am now banned for life from cycling," he said in the post.
Bruyneel, who worked with Armstrong at the US Postal Service and Discovery Channel teams, was implicated in the doping scandal uncovered by the United States Anti-Doping Agency (USADA) and described as "the most sophisticated, professionalised and successful doping programme sport has ever seen".
The Belgian accepted "there's effectively nothing I can do against this sanction", adding: "at 54 years of age, a 10-year ban or a lifetime ban is practically the same".
But he went on to say he wanted to "highlight a few key elements in this long process", and argued the American agency USADA "had no jurisdiction" over him as a "Belgian citizen living in Spain".
"I want to stress that I acknowledge and fully accept that a lot of mistakes have been made in the past. There are a lot of things I wish I could have done differently, and there are certain actions I now deeply regret," Bruyneel wrote.
"The period I lived through, both as a cyclist and as a team director, was very different than it is today.
"Without going into details in this letter, I would simply like to observe that we were all children of our era, facing the pitfalls and temptations that were part of the culture at the time. We didn't always make the best choices."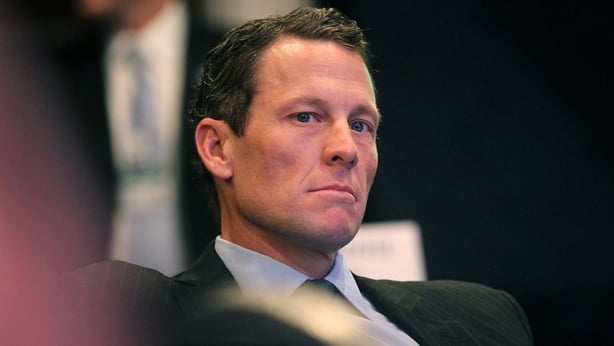 USADA welcomed the decision by CAS and also pointed to extended bans for former team doctor Pedro Celaya and trainer Jose "Pepe" Marti, whose suspensions were increased from eight years to a lifetime and 15 years respectively.
Travis T Tygart, USADA chief executive, said: "While it's been an arduous effort to fully expose the truth, our job is to pursue justice even when the road is long and winding, because that's exactly what clean athletes expect and deserve."
WADA director-general Olivier Niggli said: "This decision comes as welcome news for WADA as it will for athletes and all others around the world who care for clean sport and the integrity of cycling. It is the result of a long process, which was resisted at every turn by these men, who by their actions did a great deal of damage to their sport.
"It was always our contention that the sanctions handed down by AAA were not strong enough and, in order to stand up for clean competition and to protect the sport of cycling, we demanded more."
Armstrong was given a life ban and stripped of all results dating from August 1998 - including seven Tour de France wins from 1999 to 2005 - after USADA's investigation into the US Postal Service team uncovered widespread doping and he opted not to challenge the ruling.