Ryan Mullen has finished sixth in the Men's Time Trial at the European Championships in Glasgow, with a time of 54.19.21 for the 45.7km race against the clock.
Eddie Dunbar was 28th with a time of 58.05.82.
Earlier today Kelly Murphy and Eileen Burns finished 17th and 18th respectively in the Women's Time Trial.
Last year's bronze medallist, Mullen, was the second last starter off the ramp, and was lying 11th at the first intermediate check.
At the second check he clawed back a few places, moving into eighth place. By the finish line, Mullen had moved to sixth overall, within 13 seconds of a medal.
The 24-year-old was disappointed with his result, as it was an event that he had targeted.
"By my standards I have done a really good ride – power and performance was really good. The top three are pretty light time triallists weight wise, so maybe the parcours of this course was favoured towards the lighter guys.
"There are some world class names behind me, so I kind of can take that with my head held high. But I didn't come here to come sixth, I came here trying to win."
The Trek-Segafredo rider has been competing on the Irish team since he was junior, with the Time Trial as his focus.
In 2014 he won a silver medal at the World Under-23 Championships, and was fifth in the Elite Worlds in Doha in 2016.
"The team around me is really good, and they always support me, and always back me 100% for this race and I thank them for that – it's just that I tried to win this, and I haven't won it, so I'm pretty gutted about that.
Dunbar was also disappointed in his performance, while highlighting that it was a top quality field with World Tour riders.
He said: "It was tough out there – the course was very dead and I couldn't get on top of the gear – I'm disappointed with that. I didn't feel sharp at all – I felt I had good power, but felt a little dead.
"This is my first time doing a senior championship, I can still do an U-23 Time Trial – so it's good experience.
"There were 40 top quality guys on the start list today, and half of them are coming out having done the Tour de France, and even the Giro – and I've none of that in my legs. This experience will bode well for the future."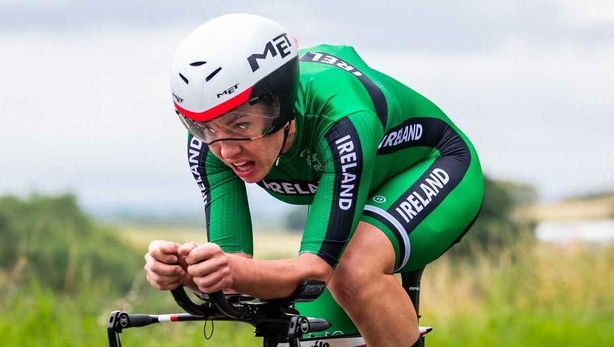 Murphy and Burns recorded 19th and 21st respectively in the Women's Time Trial.
The 32.3km testing course was won by Ellen Van Dijk of Netherlands, with her teammate Anna Van Der Bruggen taking silver. Trixi Worrack of Germany won bronze.
Murphy finished in a time of 45.15, three seconds faster than Irish team mate Burns, who suffered a puncture in the closing 300m.
Next up for the Irish cycling team is the Men's Road Race on Sunday.