Bradley Wiggins believes anti-Team Sky sentiment within cycling led to details of Chris Froome's Salbutamol case being leaked in December.
Froome was last week cleared of wrongdoing after a test during last year's Vuelta a Espana found high levels of the asthma drug Salbutamol in his system.
The case should have remained confidential throughout as an anti-doping charge was never brought, but details were leaked late last year.
The story dominated cycling's headlines since, not least when Froome won the Giro d'Italia in May to hold all three grand tour titles consecutively and in the build-up to the Tour de France as organisers sought to block him from racing.
With Froome now cleared, that leak looks particularly damaging to cycling as a whole but Wiggins believed it was fuelled by resentment of the resources and success enjoyed by his former team.
"Without the leak we wouldn't even know about it, but that's the nature of the sport now," the 2012 Tour winner said on Eurosport's The Bradley Wiggins Show.
"Had it not been Chris Froome there wouldn't have been a leak. I think someone saw an opportunity, one of the big organisations, one of the big parties in this case, maybe (they) did it to get one over on someone else, and it's overshadowed the sport all year.
"But he's in the race now and he's got a chance to win his fifth Tour de France."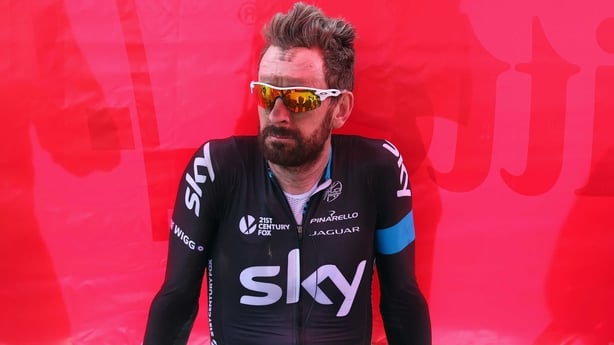 Returning to the theme later in the podcast, Wiggins added: "It could happen to any team, but because it was Team Sky it got leaked. There is a feeling of anti-Team Sky."
The World Anti-Doping Agency accepted Froome's explanation of the result, which essentially challenged the foundation of the test, showing that levels of excretion can vary widely as a result of factors such as dehydration.
Asked if the test was fit for purpose, Wiggins said: "Apparently not, and apparently it hasn't been for a while.
"Could this decision have been made earlier? It's just a mess. Did they already know the test was flawed? Apparently they may have already known that months ago and this could have happened with anyone...
"He's now set a precedent, so if the same Salbutamol issue comes up with someone else in the Tour de France, he's shown he can undermine the test."